Learn how animals prepare for winter with books & activities about hibernation and migration!
Our kids are always curious about where animals go in the winter. Like we explored with our animal habitat project, animals either adapt to their surroundings or need to make a temporary move.
One day, there are birds, squirrels and so much wildlife at our local park — and then, whoosh! It seems like all the animals quietly disappear.
Somewhere in the beauty of the autumn leaves and the hussle & bustle of Halloween festivities, many of our furry friends are getting ready to hibernate, migrate or start to prepare for the colder weather.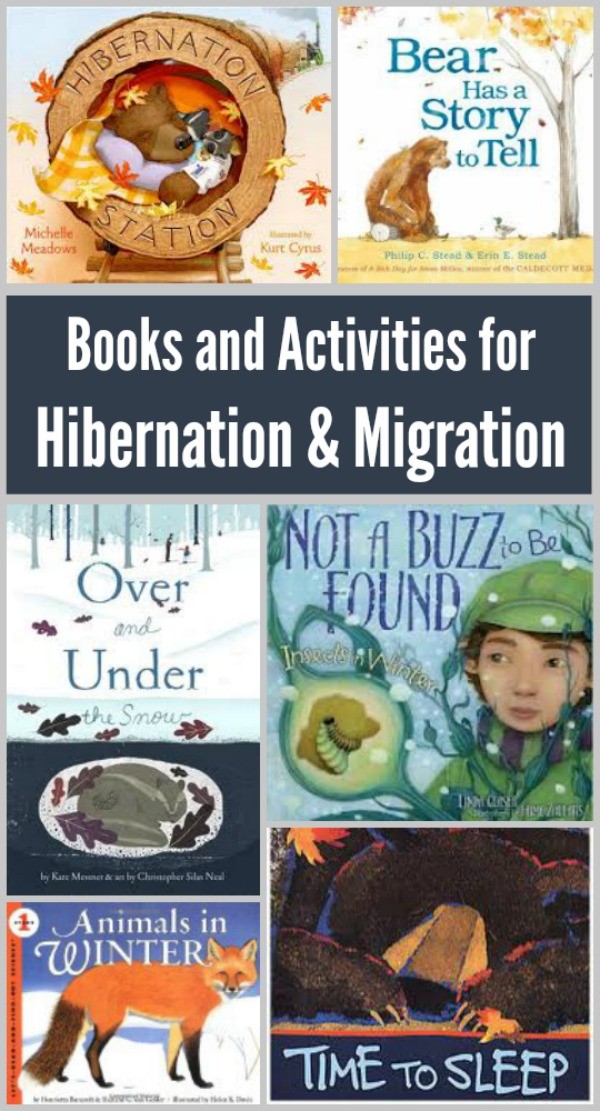 Children's Books about Hibernation & Migrations
It seems that so many of our book lists and library check-outs begin with a question. And at this time of the year, those questions are usually a results of seeing more butterflies, active squirrels and other animals.
I'm sure your kids have quite a few questions too —
What do animals do in winter?
Which animals hibernate or migrate?
How can they travel so far?
How do some animals sleep for so long without eating (or going to the bathroom)? Admit it, even us parents want to know the answer to that one 😉
How Do Animals Prepare for Winter?
Fall is a very busy and important time for animals as they prep for migration, hibernation or winter weather. Some animals and insects just can't handle the cold weather.
For a variety of reasons, these animals know it will be better to sleep through the season so they hibernate. Bears, groundhogs and many pond animals such as toads and turtles will dig dens underground and sleep for months.
Then there are other animals who can't live in the cold weather and also aren't able to live underground. Instead, they migrate — which means they decide to move (temporarily) to warmer climates for the winter. Their journey south can be long and sometimes dangerous.
Once the weather starts to warm up in the spring, these animals will once again travel back north (this is how it works for animals who live in the Nothern Hemisphere — in the Southern Hemisphere, it's the opposite).
Popular migrating animals include geese, monarch butterflies, hummingbirds, whales and caribou.
So grab a few books with fun facts and try some hands-on activities to explore how animals prepare for winter! I'm also including affiliate links for each of our recommended books for your convenience and further information.
Picture Books about Hibernation & Migration
Hibernation Station is an adorable story with easy to read text and beautiful illustrations. This fiction book shows all the hibernating animals boarding a train so they can begin their long winter's sleep.
Each of the train cars is shaped like a hollowed out log and the animals take quite a bit to all settle in with their snoring roommates and needs for snacks. But pretty soon, everyone is snuggled under blankets and ready to sleep. A cute book that introduces the large variety of animals who hibernate. This story also made our list of 14 Best Books about Winter too!
Time to Sleep by well-known author Denise Fleming tells the story of some woodland friends who realize winter is coming. Each wants to make sure that they others know it's 'time to sleep' and won't settle in before telling their friends.
Younger children will enjoy the way that each animal wants to help the other and will also learn about some of the animals that must sleep through winter.
A gorgeous look at animals in the winter is found in Over and Under the Snow. As a child and parent take a cross country ski journey, the reader is able to view animals that are both hibernating under the ground and those that are able to live in the cold weather above ground.
The illustrator uses very few colors and yet the pictures are captivating. And the text shares some wonderful details about hibernating animals. Take this FREE printable Animal Observation journal out to a local park and see what animals are doing on a winter day.
Bear Has a Story to Tell but everyone is just too busy to listen — all of Bear's friends are either preparing to hibernate or migrate so bear must wait to tell his story. I love the illustrations in this book; they are sweet, simple and very fall-ish. Kids will enjoy meeting Bear's friends and learning how they help Bear to tell his story.
Non-fiction Kids Books About Animals Preparing for Winter
Not a Buzz to Be Found: Insects in Winter is a wonderfully unique look at what happens to insects in the cold weather. Some hibernate and some migrate. The pictures are beautiful and very detailed with each page showing where the insect will spend its winter months.
The glossary at the end of the book shares even more details about how each of the dozen insects gets ready for winter and then emerges or returns for spring.
Animals in Winter is part of the Let's Read and Find Out science series for kids. This is a wonderful non-fiction book that early readers can manage on their own. Simple text, wonderful details and eye-catching illustrations will draw kids in to a great discussion about hibernation and migration.
A great activity to go with this story is our Exploring Animal Tracks in the Snow! Head out and see who's out and about in your neighborhood.
Going Home: The Mystery of Animal Migration is the story of how many types of animals migrate each year. Kids will learn about the journies of the caribou, geese, grey whale, salmon, monarch butterflies, hummingbird, manatee and emperor penguin.
Tons of details are shared and I LOVE the map of migration routes included in the book too!
Hands-on Science Activities for Kids
Kids will enjoy some pretend play ideas as they learn more about hibernation and migration. Use some of the details from the books you've read when doing these activities.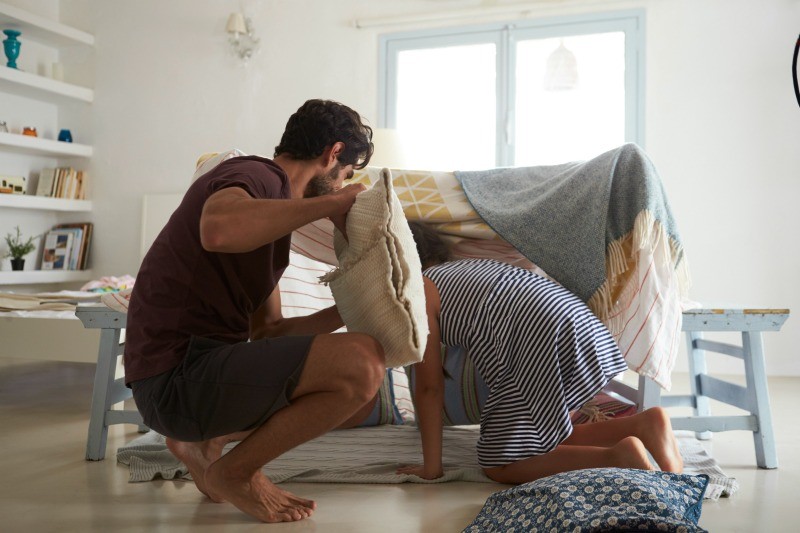 Hibernation Activity: Create Your Own Den
For hibernation, cover a small table or coffee table with blankets and have your kids crawl underneath so they have an idea of what a den might feel like for a hibernating animal.
Ask them — is it warm? what does it sound like in the den? is it light or dark? could you sleep there?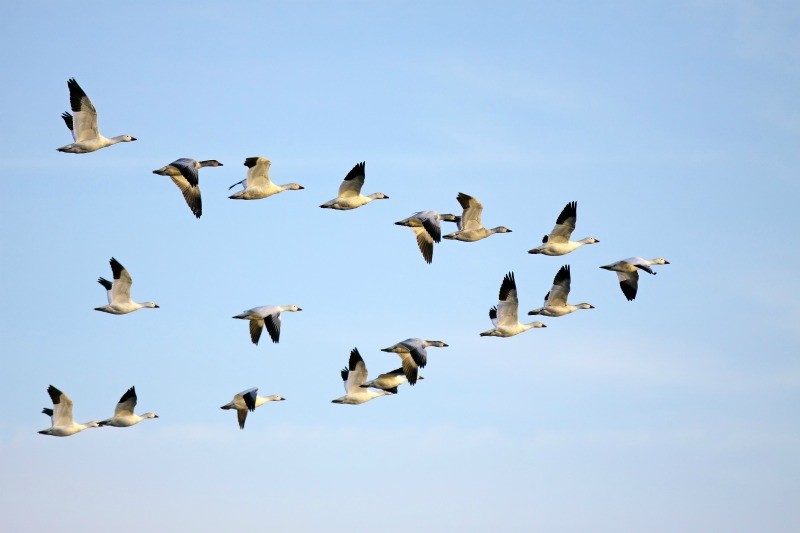 Migration Idea: Fly Around Your Neighborhood
Migration is really just a big move from one location to another. But for a small animal, it's quite a long journey.
Take your kids on a walk but have them pretend to be geese. Ask them to flap their arms to fly as you walk. How long before their arms are tired? Let them know that geese and hummingbirds have to fly hundreds of miles during their migration.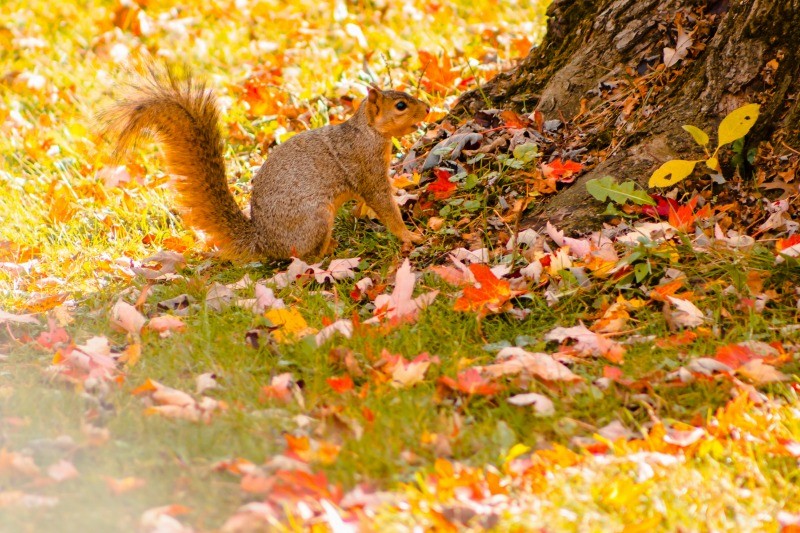 Adaptation Activity: Foraging for Food
Your kids will love this one! Put some crackers or other snack in a plastic ziploc bag and hide them around the house or somewhere in your yard.
Explain to your kids that animals need to find extra food to prepare for winter so they must search all over to collect items they can store in their nests or eat before they hibernate or begin their migration. Then have them search to find their snack bags!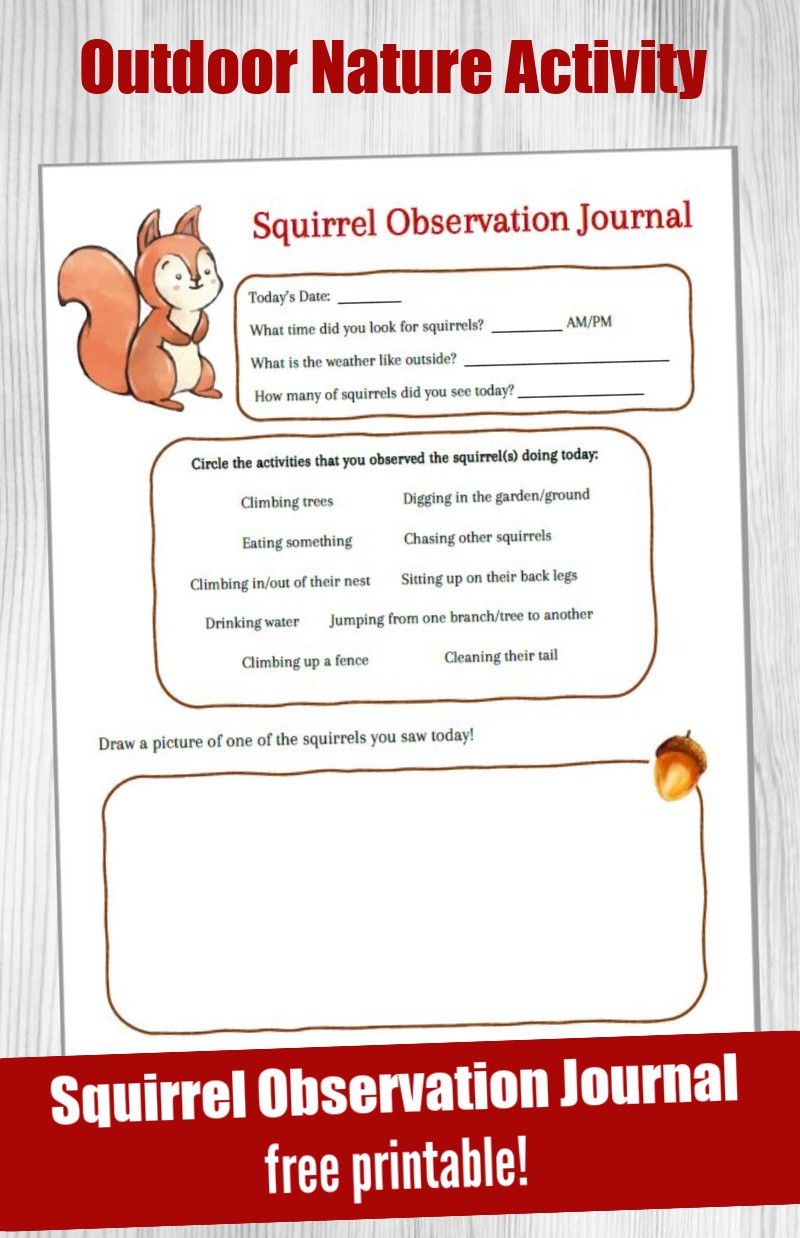 Plus, download the FREE printable Squirrel Observation Journal and learn about adaptation too!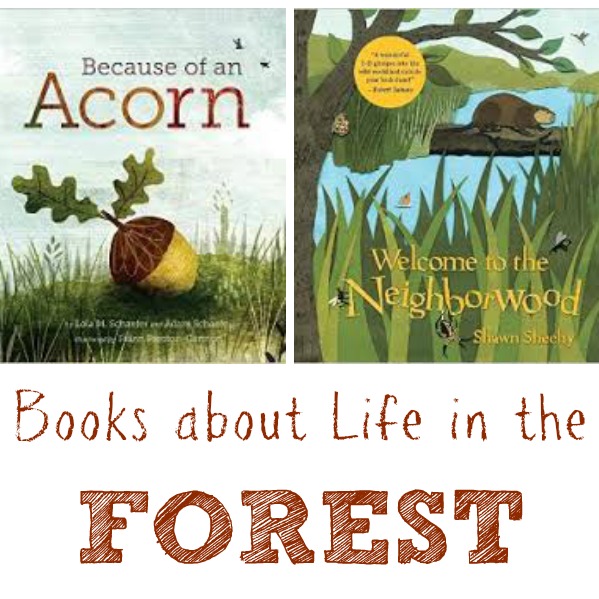 More Books & Activities about Animals:
Books about Life in the Forest
Free printable Names of Woodland Animals game
Comparing Habitats: Woodland & Arctic Animals