Great tips on things to do before school starts + back to school ideas for parents & kids!
I'm sure you heard a few groans as you flipped the calendar to August. School will be starting soon and many families wonder "What should you do the week before school starts!?"
We've started reading our first day of school books to help kids prepare for the new school year and they are looking forward to seeing their friends again. It's always good to get back into the school routine come Fall.
Plus we've got a few awesome tips on how to make the first week of school transition a little easier, less stressful (and even fun) for everyone!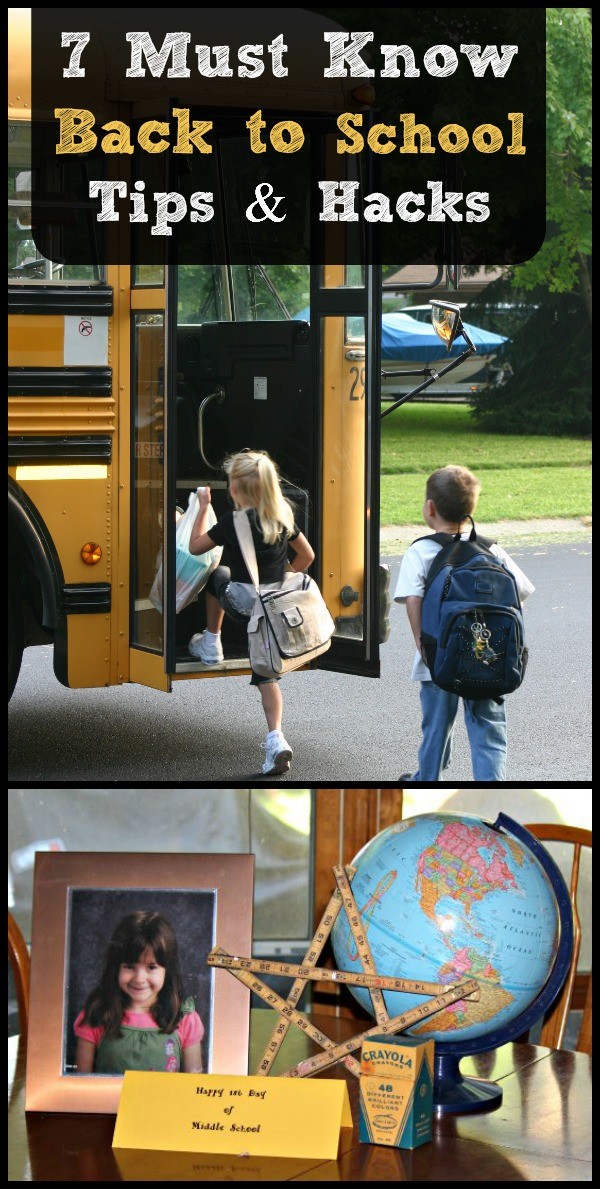 7 Things to do Before School Starts
Here are a few ways we ease ourselves back into the school year (because no matter how excited we are about a new school year, it's always hard to get life back into a schedule 😉 We've included tips and affiliate links to items we use to help your family have a great start to the school year!
And if you'd like a more detailed list, be sure to grab your copy of the FREE printable Ultimate Back to School Checklist set!
1. How to Start a Back to School Bedtime Routine

Man, this is the HARDEST thing at back to school time for us. We stick to a somewhat normal summer bedtime but it's much later than our school day bedtime.
And I always let our kids sleep in as much as they want to during the summer months. Our pediatrician has told them "sleeping helps you to grow taller" so that's helped too.
I let our kids each pick out their own fun alarm clock and choose which setting to put it on each night. I figure it gives them more control over how they wake up in the morning and then it's not all on me to shake them out of bed 🙂
Back to School Tip: The best way to help kids adjust to an earlier wake up call is by moving their bedtime back by 10 – 15 minutes every few nights. So if they are waking up at 8 am but will need to be up by 7 am on a school day, you'll need about 1-2 weeks for their internal clock to adjust to the new time.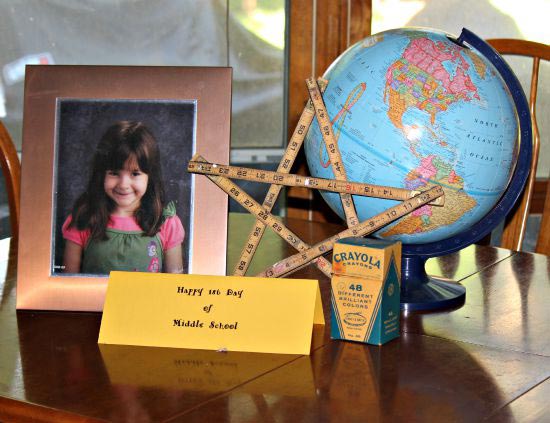 2. Plan an (Easy) Celebration for the First Day of School

Since the first day can be a momentous occasion, I like to plan ahead for that first morning. Something fun and unexpected — but easy and not too elaborate since you never know how that morning will go.
Back to School Tip: I've learned over the years that if there's something to look forward to at breakfast, it's much easier to get the kids out of bed that morning 😉 like these hilarious Back To School Madlibs (not only fun but educational too ;)!
Some years, I'll decorate the table with a fun back-to-school layout — for example, use a globe, old photos from when the kids were younger or other school-related items to create a "First Day of School" themed table. (Like that folding ruler? It's actually a construction ruler or folding ruler and I love that the kids can manipulate it into different shapes!)
Kids also get excited about photos with those First Day of School printable signs! We've also enjoyed doing a fun activity together while we eat breakfast (jokes and mad libs are popular at our house) as I've found it gets kids talking and helps them wake up a little!
Ask your kids how they want to get to school that first day too – some get excited to walk to school with friends, ride their bike or take the bus while others would rather have a quieter start and just have some one-on-one time with Mom or Dad.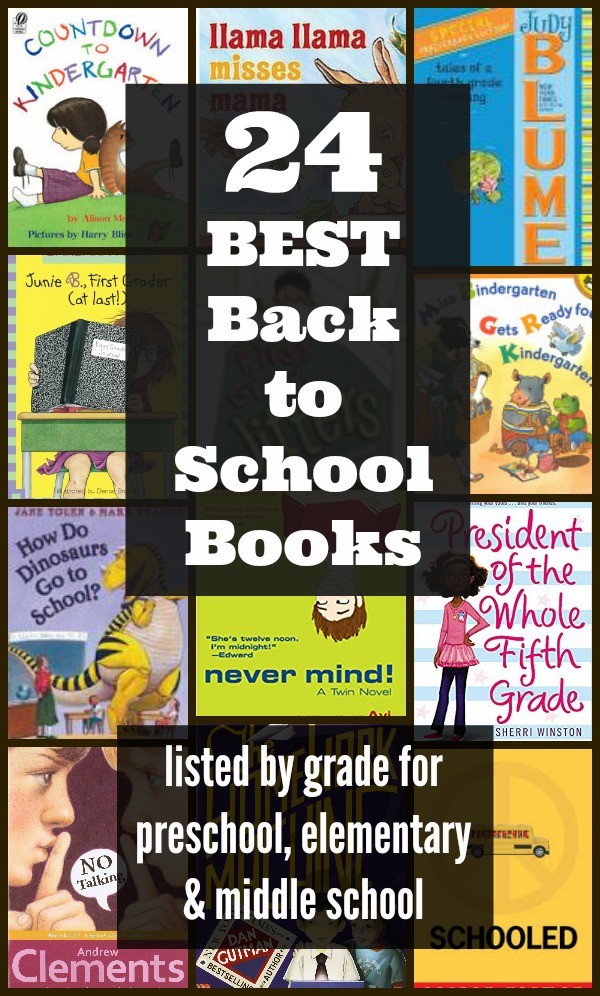 3. Read Some Back to School Books

If your kids are a little anxious (or even just excited) about starting school or moving to a new grade, plan to read a book or two about with them.
See our 24 Great Books for Back to School for fun titles about their upcoming grade level.
Reading also helps kids to create a visual picture of what they can expect on the first day. Many times, they will be anxious about "the unknown" so talking about it helps to ease their concerns.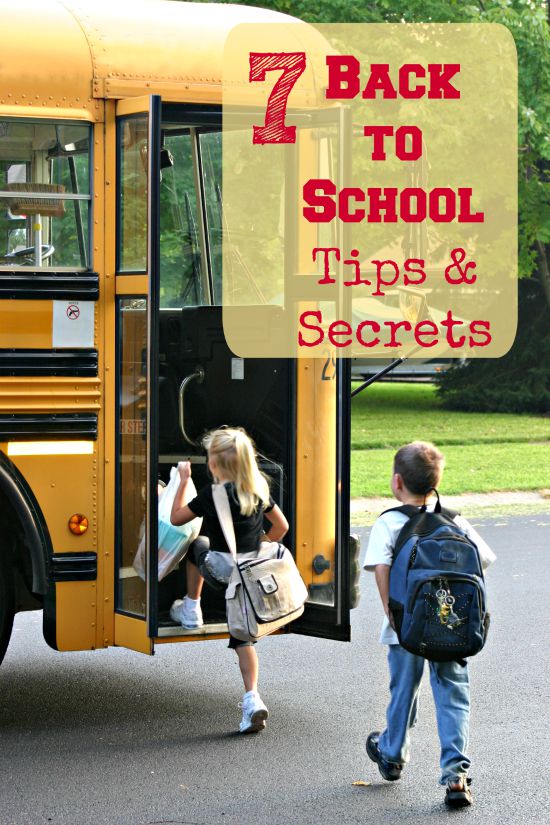 4. First Day of School Organization

Oh my word, I can't tell you how much time this has saved me over the years!! Honestly, it's one of my big Back to School secrets (shhhh!)
Every August, we organize an area of their closet for 'school clothes only' so kids can easily see & find outfits that are appropriate for school (you know, things that aren't stained or too small or items that CLEARLY aren't approved under the school's dress code).
I know quite a few families who use a weekly closet organizer & have their kids choose outfits for each day on Sunday evening so there's no need to make decisions during the week.
This is one of those quick tasks — only takes about 20 minutes — that really makes things run smoother! Plus, once you have all the school clothes in one spot, it's easy to see it you'll need to add any items to their wardrobe.
Back to School Tip: Don't forget to try on those shoes to see what needs to be replaced. I swear my kids outgrow flip-flops & sneakers between May and August!
Next up — organizing School Lunch Items so they are all in one spot! And not just a lunchbox but those little-overlooked items like:
We put all our lunch items on the same shelf in our pantry — lunch bags, thermos, snack items, etc. (except freezer packs 😉 so it's easy to grab the things we need when prepping lunches the night before!
Check out our FREE printable Healthy Breakfast planner too – it's a great set of ideas for easy breakfasts!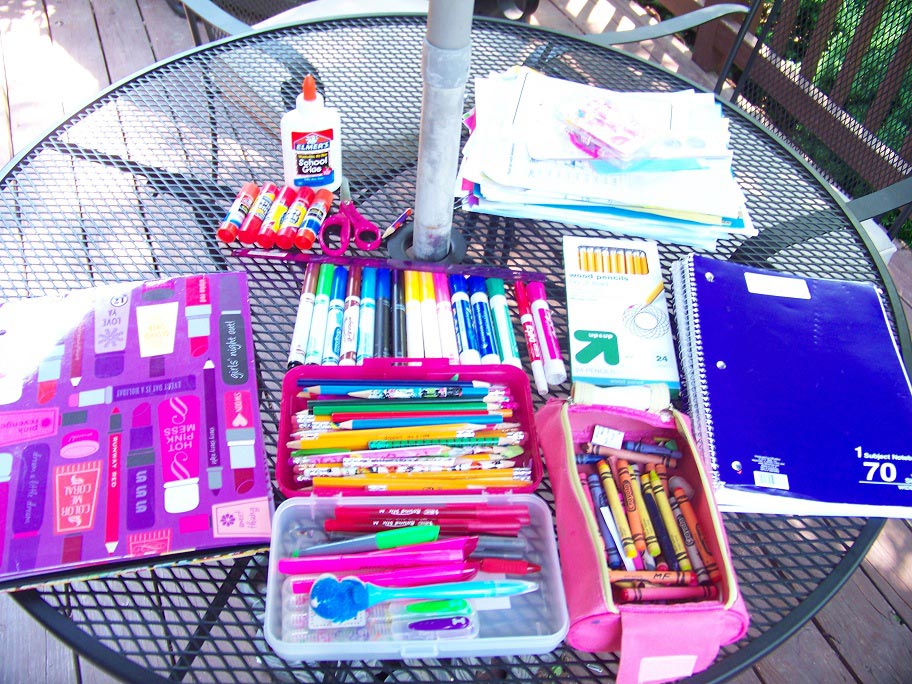 5. First Day of School Supplies

Do the kids remember where they put their backpack at the end of last year? How about those school supplies you purchased a few weeks ago? (Confession: Ours are still in the Target bag sitting on the floor in the den.)
Time to get everything out & organized — and re-assessed — so you know what you still might need to grab before classes begin. Especially this year — if you'll be doing any remote learning in the Fall, it's time to know what you need & carve out a small but dedicated space at home where kids can store their items and sign in online for classes.
Check your school's website for a class or grade supply list (most have them) or just buy the minimum and take notes on back to school night (great advice for middle & high school kids because each teacher has a different supply list at those grade levels!)
And if you're like us and recycle end-of-the-year school supplies in order to save money, be sure to pull those out before you hit the stores!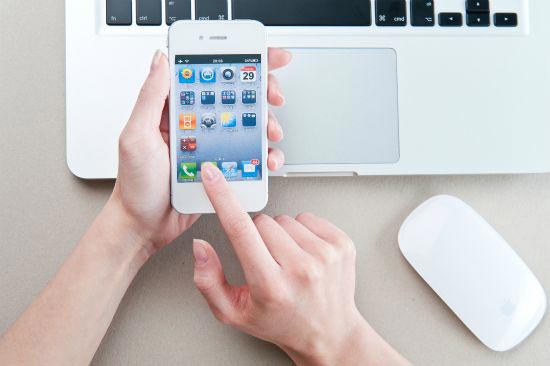 photo credit: DepositPhotos – nikkolia
6. Back to School Communication Tips

So much technology is used for parent/school communication during the year — items like grades, teacher emails, school events and sports schedules can all be coordinated early in the year so you have the info on hand when it's needed.
Download the apps you'll need this year, register for the bus alerts and put in the numbers of families who are sharing carpool duties! Or if you still love the pen & paper route, get a Printable Back to School planner to fill in during that first week so you'll be set for the year!
Ask your school which apps or websites they use for communicating with parents and get them bookmarked or on your phone during the first week.
Back to School Tip: Download a timer app so you can set it to go off each morning to get the kids out the door on time 🙂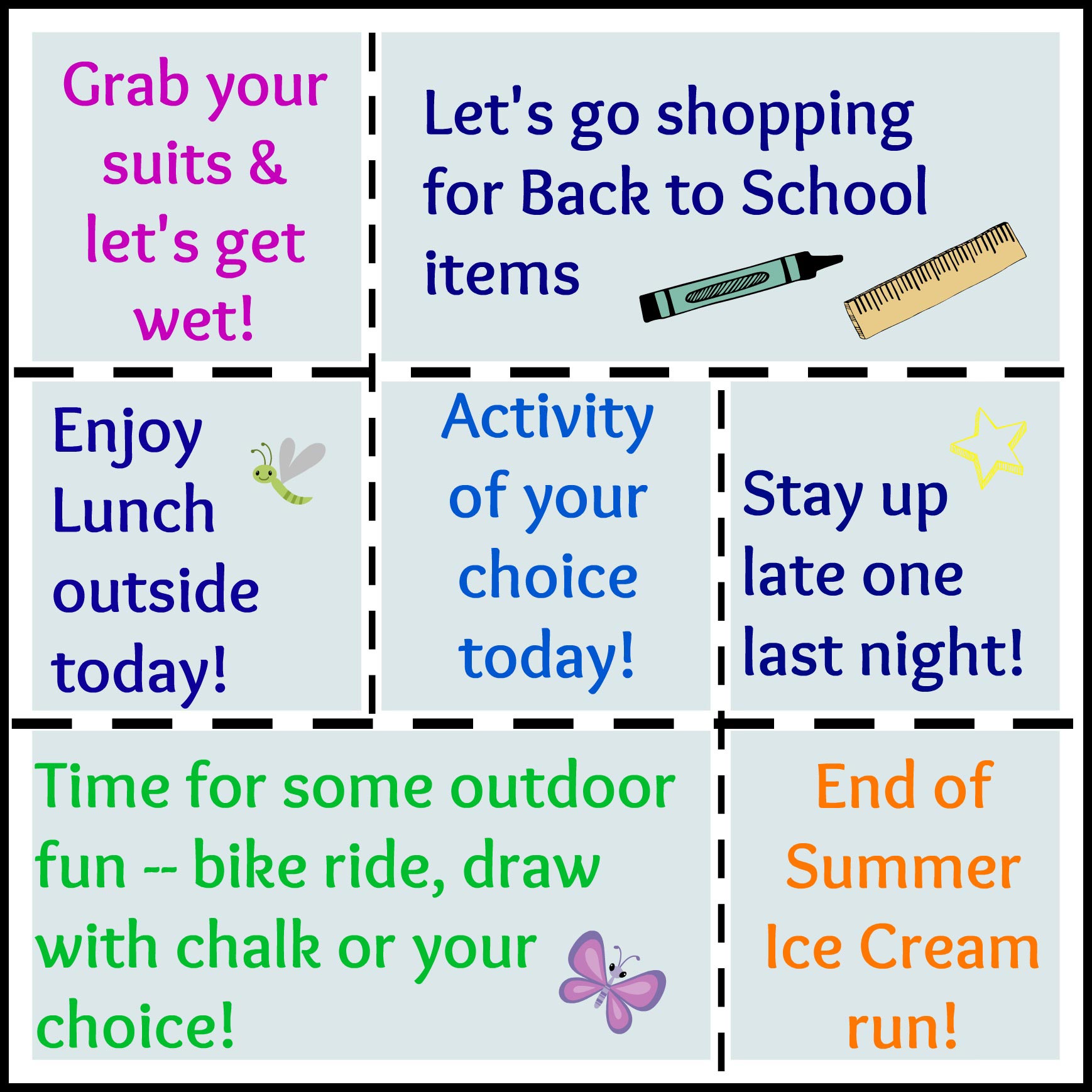 7. Plan One Last 'Before School Starts' Activity
Was there something that you didn't get to do this summer? Maybe make s'mores or play flashlight tag? Do the kids might want to have a lemonade stand or head to the pool for a night swim?
Try to squeeze in one or two end-of-the-summer activities before school schedules kick in. If you're short on ideas, try this list of 17 Things to do Before the End of Summer which includes a set of FREE coupons for fun things kids love to do!
More Back to School Tips & Ideas:
10 Ideas for Family Time during the School Year
35 FREE Back to School Printables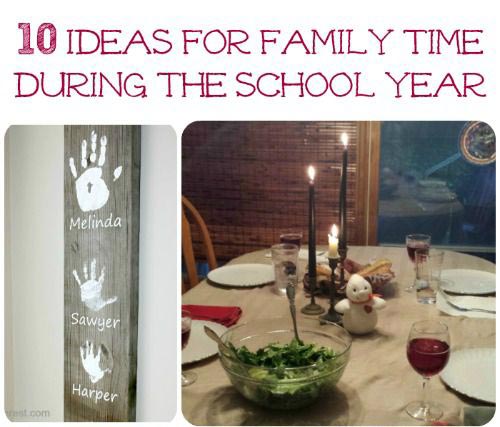 Wishing you a great start to the school year!
~ Jacquie