Head under the sea with these cool ocean STEM activities & projects for kids!
We're diving down deep today to explore ocean zones, marine animals and more with these amazing STEM ocean activities that are perfect for a little summer learning!
If your kids are fans of whales, sharks and the big blue sea, they'll LOVE these hands-on ocean science activities!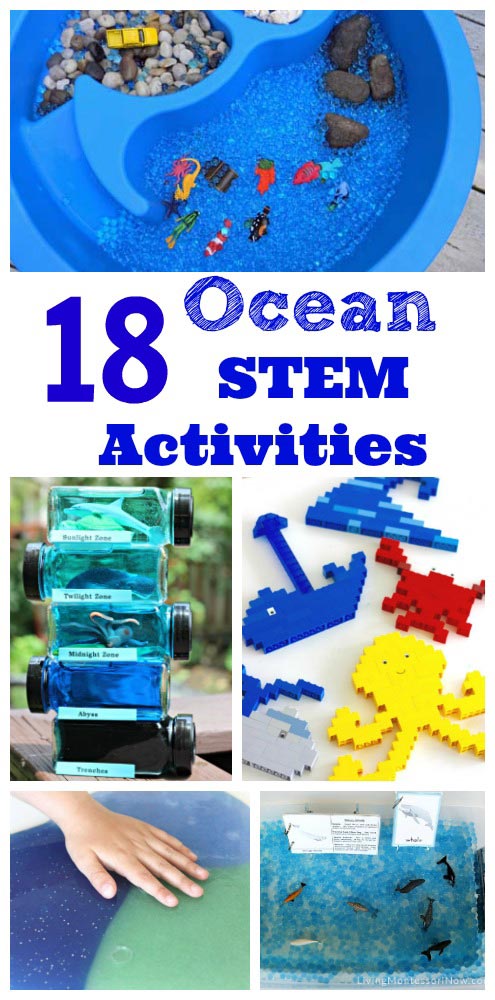 18 Awesome Ocean STEM Activities
The underwater world is so intriguing to kids (and adults for that matter 🙂 There's so much we don't yet know about the ocean and it's contents which makes it the perfect subject to intrigue young minds.
One of my favorite things about ocean projects is the beautiful colors!
And the fact that they ocean activities almost always involve water which is a big bonus during the hot days of summer 🙂 Here are a few of our favorite ocean projects along with affiliates links to books and others items that are perfect for some under-the-sea fun!
Before you get started, you may want to read a few ocean-related science books. One of our favorite non-fiction science series is the Let's Read & Find Out Science books! They come in different reading levels and are perfect for kids who are always asking 'why?' and 'how?'!
For ocean life, try these:
Life in a Coral Reef– explores who lives in a coral reef and why reefs are so important to the ocean ecosystems!
Sharks Have Six Senses
– is a great non-fiction book for kids who are enthralled with sharks. LOTS of cool facts included!
How Deep Is the Ocean?– an introduction to the various ocean zones, what you find as you travel through ocean layers and what exists at the bottom of the big blue sea!
What's It Like to Be a Fish? – a fun look at life as a fish with details about how life in the ocean is different from life on land.
Plus, be sure to check out our list of fun Ocean Activities and Books for Kids too!!
Ocean Science Activities
Learn why the ocean looks blue with this Layers of the Ocean science project! || Edventures with Kids
Learn about life underwater with Professor Noggin's Life in the Ocean
cards || Amazon
Grab this FREE prinable Under the Sea Scavenger Hunt & use live webcams to find all the items || Edventures with Kids
Watch for the tide to go out and then explore your own tide pool || Amy Pessolano
Check out the Ocean Science Unit printable pack for LOTS of learning activities! || Etsy

Explore sea-side habitats and tides on your next beach visit || Edventures with Kids
Try hunting for Shark Teeth! || The Educator's Spin on It (and don't worry if you strike out; you can actually buy your own Shark Teeth
on Amazon 🙂
Ocean-themed Math Projects
Draw a Life-size Whale and see just how big they are with this easy math activity || Edventures with Kids
Create ocean zones using sidewalk chalk with this Ocean Layers STEM Activity scale model || Edventures with Kids
Practice counting with a Shark Number Sensory Bin || Living Montessori Now
Create your own Ocean Slime || Little Bins for Little Hands
Practice adding and number sequencing with Ocean Raiders, an award-winning math game || Amazon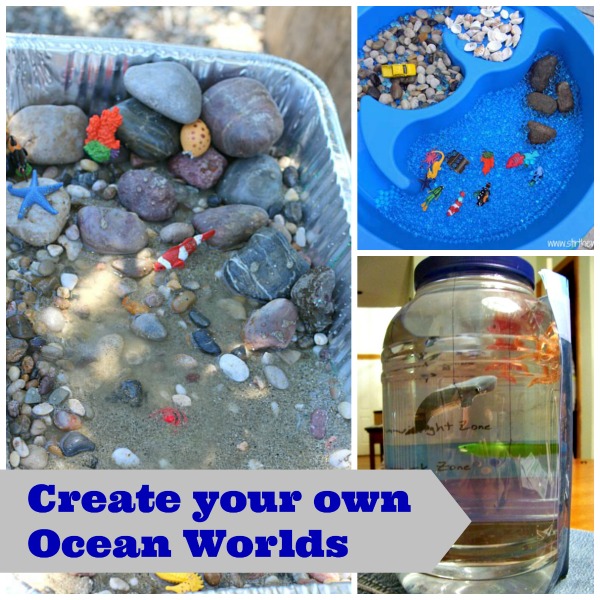 Under the Sea STEM: Engineering Projects
Build your own Ocean in a Jar || Edventures with Kids
Construct a Cartesian Diver Experiment || Wise Owl Factory
Make your own Tide Pool to explore Ocean Science || Buggy & Buddy
Build Ocean Animals from LEGOs to play in the slime! || Little Bins for Little Hands
Ocean Animal Science Activities
Learn about Stingrays with these Fun Facts for Kids || Edventures with Kids
Did you know a group of sharks is called a shiver? Learn the names of Ocean animal groups with this FREE printable || Edventures with Kids
Print these gorgeous Ocean Animal families & Whales mini-posters || Etsy

Learn How Sharks Float || Preschool Powol Packets
Explore marine life with an Ocean Sensory Table || Stir the Wonder
Discover more about whales with a Whale Sensory Bin || Living Montessori Now
Kids will LOVE this Search & Find Ocean Animal Puzzle with more than 40 types of sea animals! || Amazon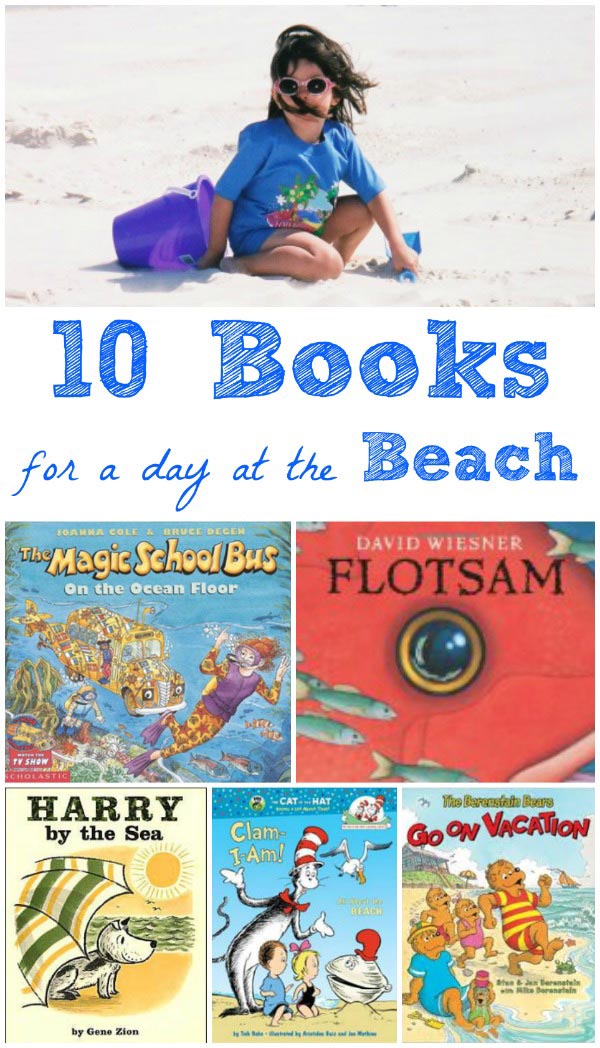 More Ocean Activities for Kids:
Keep exploring with these fun activities focused on ocean animals and life at the beach!
10 Books for a Day at the Beach