Explore these animal life cycle project ideas and activities that are perfect for preschool and elementary age kids!
Did you catch our post on Animal Habitat Project Ideas and Science Activities?
Kids just love to explore all the places that animals live and observe their behaviors.
And they love baby animals!
Heck, I love baby animals – they are so darn cute 🙂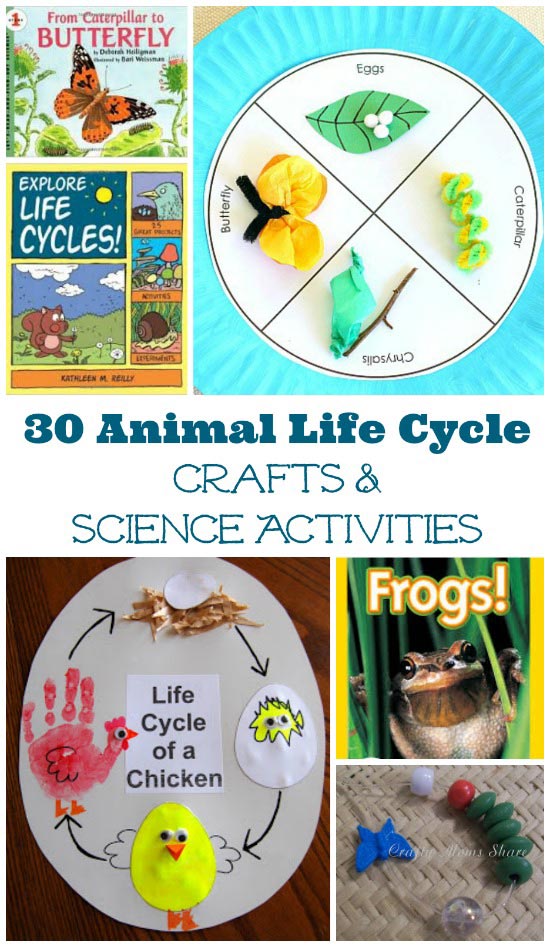 Animal Life Cycle Activities & Project Ideas
And of course, we get all those wonderful questions —
"How do the animals have babies?"
"Does the animal have eggs or a live baby?"
"Why does a caterpillar turn into a butterfly?"
There's that wonderful sense of curiosity coming to play again!
So today we're exploring life cycles project ideas and activities for all types of animals & insects with some great books, crafts and hands-on science activities!
The main goal of teaching children about animal life cycles is to help them understand that not all insects, animals and mammals reproduce and grow in the same way.
Some have eggs; others produce live off-spring.
This can be a very eye-opening experience for kids and one they enjoy seeing unfold!
We're including ideas for books, crafts and science activities to use as you explore the life cycles along with affiliate links for books and project items that are a great way to extend the learning!
Books about Animal Life Cycles
Follow along as a caterpillar is brought into a classroom one day. From Caterpillar to Butterfly (Let's-Read-and-Find-Out Science, Stage 1) is a wonderful introduction to how a caterpillar transforms to a butterfly. The book reads like a fictional story with non-fiction elements woven through with wonderful illustrations.
This is a book that will grow with the kids — Lifecycles: From Egg to Chicken introduces kids to a chicken's life cycle. The book has some easy text for younger kids along with great in-depth details that older kids will enjoy learning. There's also a great glossary included — and be sure to read the "chicken facts"; even adults will learn a few things!
In addition to introducing kids to many types of frogs, National Geographic Readers: Frogs! also shares the details about the frog's life cycle. Kids will love the photos along with all the fun facts about frogs around the world.
The Life Cycle of a Sea Turtle has gorgeous illustrations and so many wonderful details about sea turtles and how they grow! Readers will really enjoy following the journey of a sea turtle as they migrate to the beach where they were born, lay eggs and then watch those eggs hatch & grow into adult sea turtles. A detailed glossary is also included.
Another wonderful book about the turtle's life cycle — a loggerhead turtle — is One Tiny Turtle: Read and Wonder . The illustrations are beautiful and even though it's a non-fiction book, the text reads much like a story that younger kids will enjoy hearing.
And older kids will really enjoy the activities and details found in Explore Life Cycles!: 25 Great Projects, Activities, Experiments. This is a book series we really like for elementary and middle school kids — it includes in-depth projects along with many facts that will interest and amaze kids.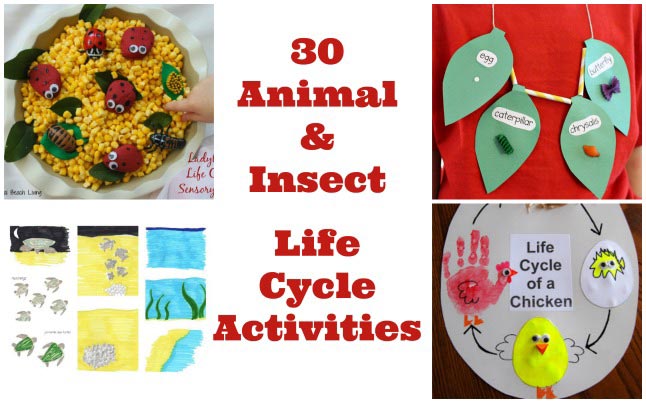 Animal Life Cycle Crafts & Project Ideas
There are so many animal & insect life cycle activities to explore!
Choose one of your child's favorites with this great list of ideas.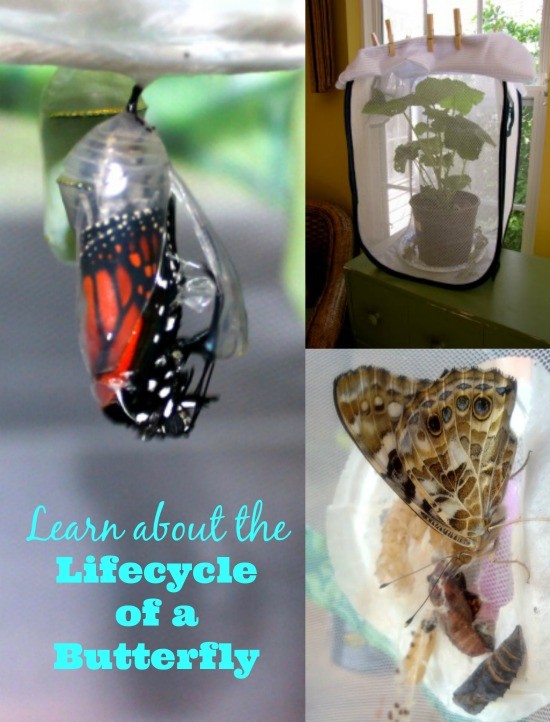 Life Cycle of a Butterfly

See the various stages of The Life Cycle of a Butterfly with this series of hands-on projects.
You can also use these Safari Ltd Life Cycle of a Monarch Butterfly which give you a close-up look at each stage of the life cycle.
Create your own Butterfly Life cycle necklace with this fun project from Fun-a-Day.
Use these Life Cycle of a Butterfly printable sequencing activities!
Crafting the life cycle of a butterfly using a paper plate & pasta from Buggy & Buddy.
And I love this Butterfly life cycle bracelet from Crafty Moms Share — a great way to reinforce learning.
Growing Book by Book shows us how to make a Butterfly Life Cycle story board.
Over at My Little Me, you can follow the life cycle of a monarch butterfly from caterpillar to adult — they have some wonderful photos!
Frog Life Cycle Activities

This printable Life Cycle of a Frog mini unit study is a great way to explore science!
Use these Life Cycle of a Frog worksheets from Itsy Bitsy Fun to reinforce what the kids have learned.
The Safari Ltd Life Cycle of a Frog figures are a great item to use when making your own life cycle craft!
School Time Snippets re-created the life cycle of a frog on a paper plate with this fun craft.
Life over C's has a free printable frog life cycle booklet the kids can color and put together!
And if you're really adventurous, you might want to try raising your own tadpoles! The Craft Train shares many of the details you'll need to know to get started and raise healthy frogs.
Insect Life Cycle Activities
Itsy Bitsy Fun has some free printables that show the Ladybug Life Cycle.
Learn about the activities of a honey bee and explore more with this Life Cycle of a Honey Bee model. Add in a few of these great honeybee books and hands-on activities too!
Create this wonderful Ladybug life cycle sensory activity from Natural Beach Living.
And kids will have a great time with these Ladybug life cycle coloring pages from Crystal & Co.
More Animal Life Cycle Projects
Rainy Day Mom shares the life cycle of a sea turtle and how to sequence the phases.
Munchkin & Bean shows us how to create the habitats that occur during the sea turtles life cycle phases. You can use the Safari Ltd Life Cycle of a Green Sea Turtle figurines to re-create your own turtle habitats.
The Montessori Print Shop has some awesome Life Cycle mini books and cards (including ones for kangaroo, snake, chicken, ant and dragonfly)!
I Heart Crafty Things has an adorable egg craft that displays the life cycle of a chicken!
If you're looking to add more science to your classroom or science table at home, I LOVE this set of 4 Life Cycle Peg Puzzles which are the perfect combination of fun & learning for younger kids!
Exploring Nature showcases the details about the life cycle of bird including a free printable worksheet and kids will really enjoy the miniature life cycle flip books they can make for a butterfly, frog, bird and plant.
Pinya Homeschooler has some free printable life cycle cards that cover insects, mammals, birds & more! These would be great for sequencing after reading a book or discussing the life cycle phases.
Older kids will enjoy creating a tri-orama to display the four phases of a life cycle — this would be a fun project to use when exploring the ladybug or butterfly life cycle.
Related Activity: Kids will also enjoy this fun printable game about Names of Animal Groups {w/free printables}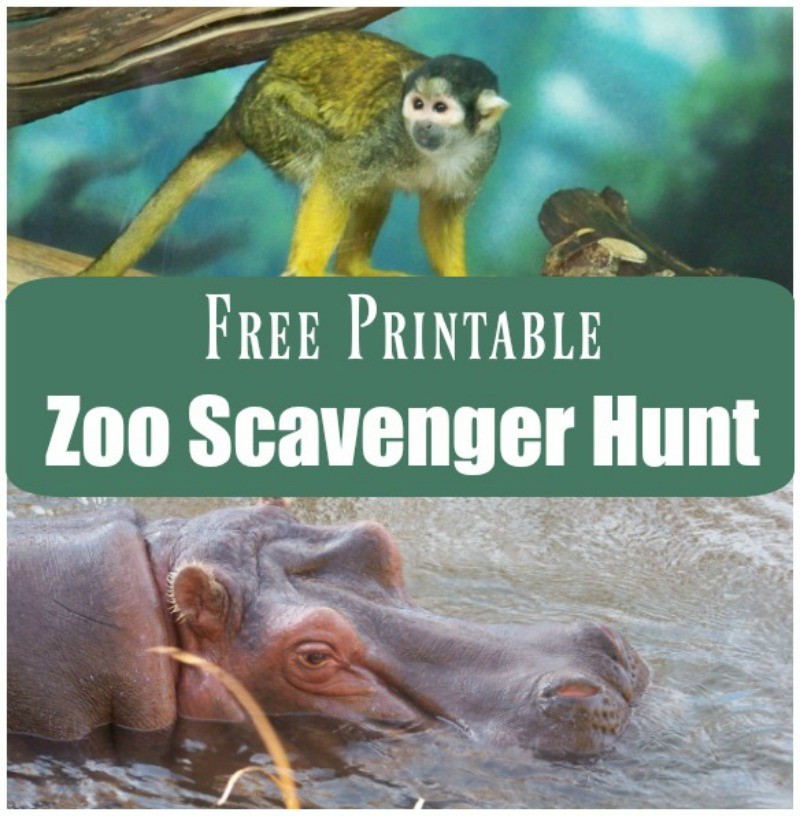 More Animal Activities for Kids:
Zoo Scavenger Hunt & Wild Animal Activities
Learn about Animal Groups {free printable}