Build and learn about the environment with these LEGO® themed STEM projects for Earth Day!
I love to use colorful, hands-on ways to inspire kids to think about STEM concepts. And it always helps to fit it to a current event of topic they love to explore too — like these 18 Ocean STEM projects we shared last summer.
With Earth Day coming up this week, taking some LEGOs outside to build a few of these STEM themed projects seems like a great idea to me! Today's colorful activities include fun ways to learn about earth science, conservation efforts and other eco-friendly behaviors.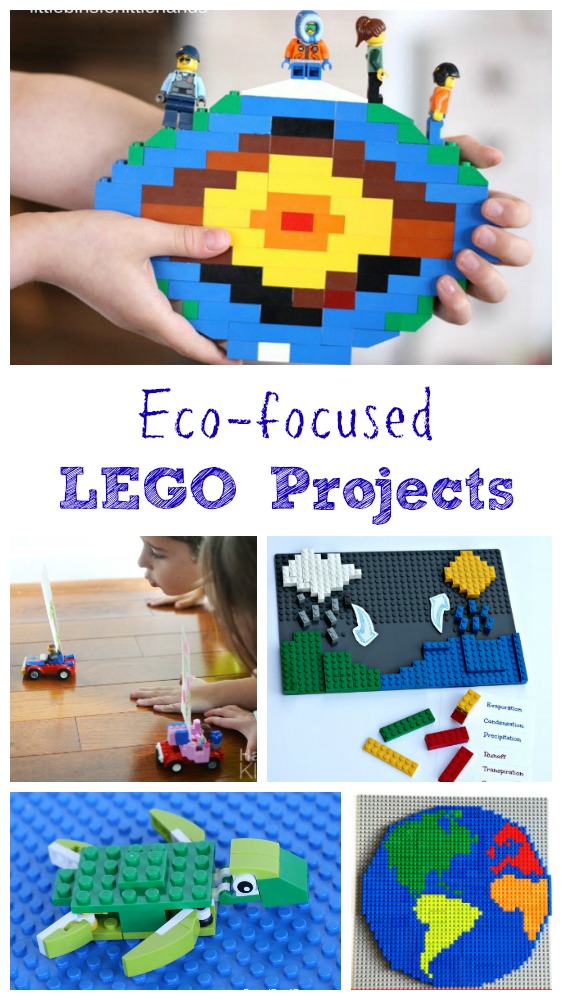 Earth-themed Lego® STEM Activities
I absolutely adore the cross-over of science & engineering with these LEGO activities! The kids are just thinking "Cool! LEGOS!" and yet there's so much learning taking place at the same time.
And even better, the LEGO®
company has announced that they're going to make LEGOs even better by using sustainable materials to create the bricks! Always love to see innovation like that 🙂
If you're an experienced builder, the first thing you're going to ask is "What type of bricks do we need?"
I'm going to make it easy for you — improvise!
That's one of the beautiful things about creating with LEGOs anyway — building on the fly 🙂
If you don't yet have a set of LEGOs, we've include a few suggestions along with affiliate links to items we love!
I would highly recommend starting with one of the Classic LEGO®sets — they come in lots of colors and sizes so choose the one the kids like the most and they'll be more likely to pull it out to play.
I would also get a LEGO® base board if you don't have a lot of room or a LEGO® Table (if you want storage too) so the kids have an easy place to build!
And be sure to check out our *NEW* book due out soon too –> Brick Science: STEM Tips and Tricks for Experimenting with Your Lego® Bricks―30 Fun Projects for Kids!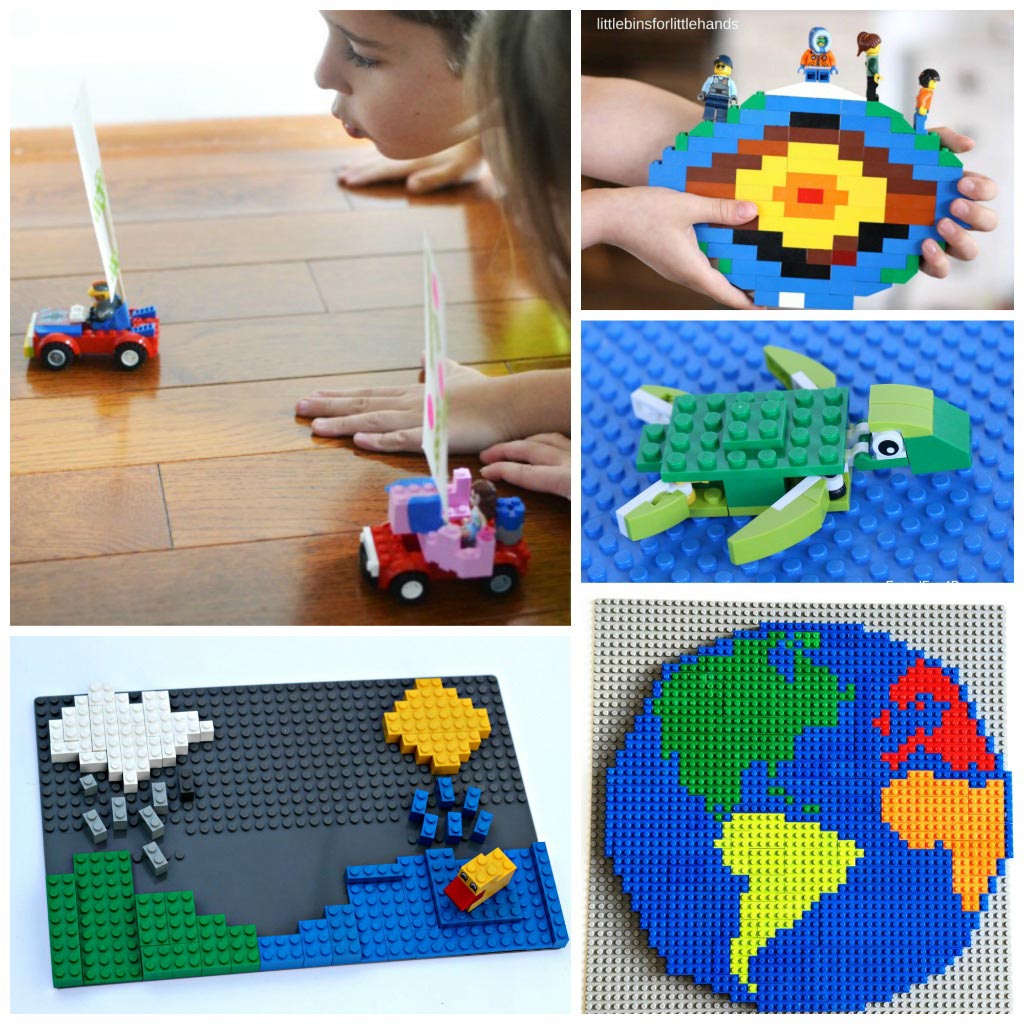 Celebrate Earth Day with these fun LEGO® projects
Earth Day is a great time to introduce ideas like conservation, ecology and alternative energies to kids! And hands-on learning activities are a great tool when it comes to teaching some of these more challenging concepts (be sure to see our Earth Day Scavenger Hunt printable too!)
Here are a fun super fun ways to learn about eco-friendly ideas using Legos:
Construct a map of the Earth with this printable LEGO® mosaic pattern | Childhood 101
Build an internal model of the Earth's Layers with LEGOs | Little Bins for Little Hands
Create the Water Cycle using LEGOs and learn about how to conserve water | Edventures with Kids
Talk about how to care for our oceans while building LEGO® Ocean Animals | Frugal Fun with Boys
Talk about the importance of preserving habitats while building one of these LEGO® Rainforest Animals
Help kids to visualize the Layers of Soil with this LEGO® land creation | Little Bins for Little Hands
Talk about Alternative Energy as you build a wind-powered LEGO® car | Handmade Kids Art
Or create a LEGO® Shake Table — then build & test your LEGO® structures | LEGO Engineering

And instead of buying new things, try UPCYCLING and use your LEGO® set to build useful items:
like this card holder for kids from A Mom with a Lesson Plan
or one of these fun pencil holders for your desk!
How do you learn with LEGOs?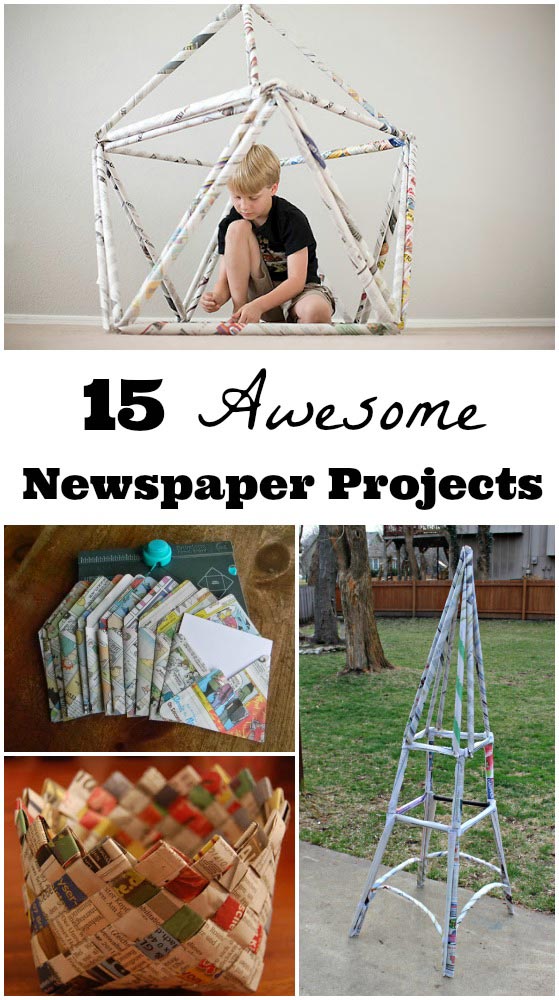 More Creative STEM Activities

15 Things to Build & Create with Newspapers
12 Great Building Materials for Kids