Grab your Zoo Scavenger Hunt and enjoy your next visit with the animals!
Does your family enjoy going to the zoo and watching the animals?
We love going to observe the animals and see their funny (and interesting) antics and activities.
This week, we're highlighting ideas for zoo visits including books about zoo animals, interesting animals facts and a free printable scavenger hunt idea for kids too!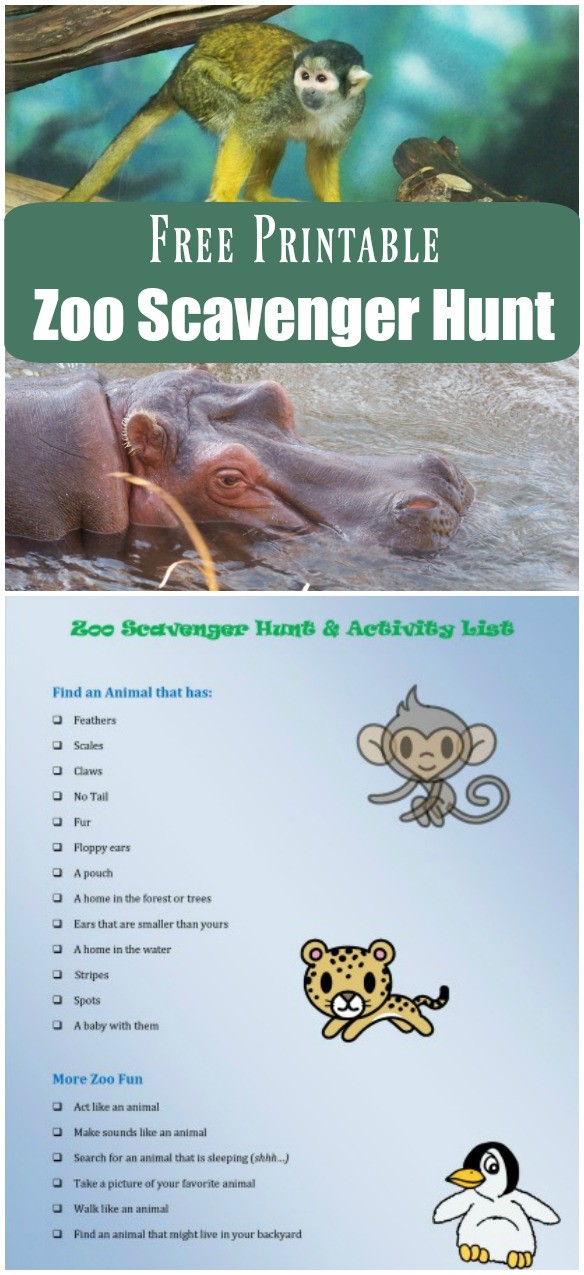 FREE Zoo Scavenger Hunt for Kids (with printable)
My kids always find something new and intriguing on our zoo visits. Sometimes we'll notice the way an animal moves, what they are eating or how they might be looking at us as much as we're looking at them.
Zoos are wonderful for kids of all ages for so many reasons:
they allow for some fun science observations and classification discussions,
kids can learn to new vocabulary and
there are few places where we're able to get so close to some beautiful and rare animals.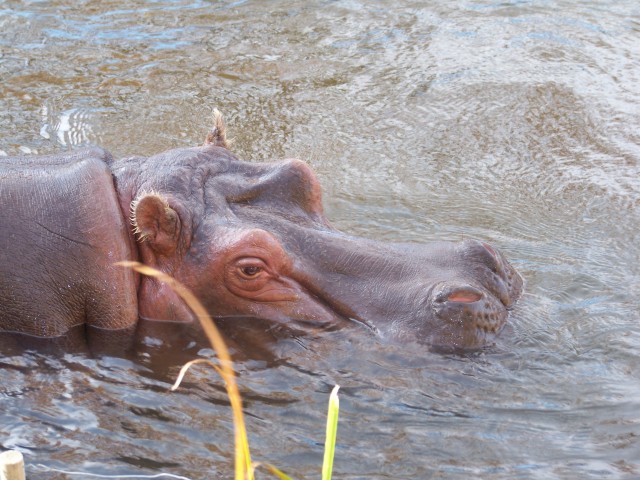 And then there's the questions that arise — SO many creative questions:
Are bears and kangaroos related?
What do they have in common and what might be different?
What about all the birds you see at the aviary — can they all fly?

And can giraffes grow taller than the trees?

Yep! 😉
Good thing there are so many docents around the zoo to answer all these 🙂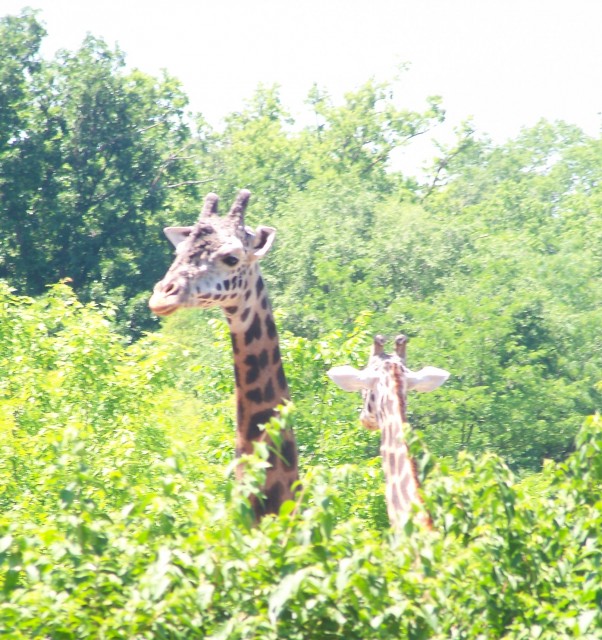 I love all the questions that arise as we observe the animals. Inquisitiveness is a wonderful learning trait so by all means, encourage it!
Here are a few fun ideas to encourage questions and observations on your next zoo visit along with affiliate links to some of our favorite resources too.
Children's Books about Zoo Animals
I love reading books before going on any of our day trips!
I think it helps to inspire questions, encourage kids to seek out items and places that are new to them and of course, expands vocabulary.
Not to mention, it's easier to get "up close" to animals in a book than at some of the zoo exhibits too! One of our favorite zoo animal books is Life-Size Zoo: From Tiny Rodents to Gigantic Elephants, An Actual-Size Animal Encyclopedia with photography by Toyofumi Fukuda. There's also a second book titled MORE Life-Size Zoo too! The books include 20+ amazing photos show the details of many zoo animals from their eyelashes to tongues, along with posing some very interesting ways!
And if this is a first zoo visit or you have young kids who are a little nervous about all the lions and tigers and bears (oh my!), I suggest reading a zoo story with a favorite character like Curious George Goes to the Zoo.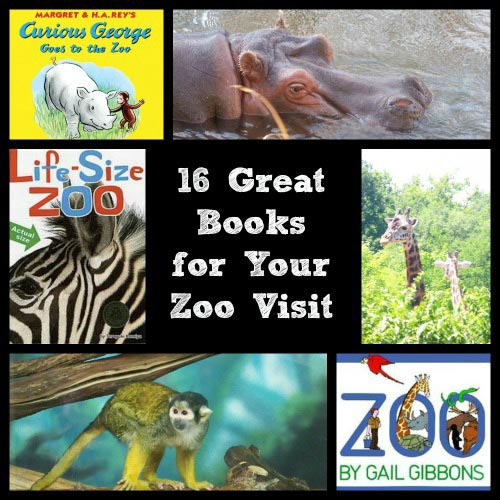 Here's a fun list of all our favorite books about the zoo — both fiction and nonfiction — to read before or after your next trip to see the animals. This is also a wonderful summer reading book list for kids!
You can also print off these zoo bookmarks with fun animal facts to encourage some 'wild' summer reading!
Zoo Scavenger Hunt Idea for Kids
I didn't want to make the scavenger hunt to easy 😉
Really, where's the fun in just checking off animals as you see them, right?
Instead, this Zoo Scavenger Hunt will encourage your kids to look for certain characteristics associated with various animals PLUS also get them to act a little 'animalish' during your visit too.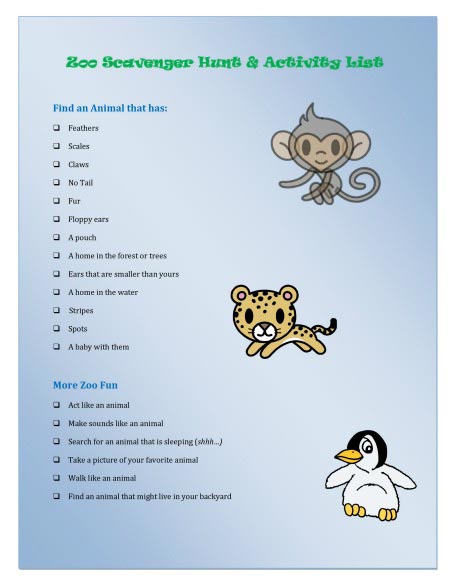 For example, we have items like "find an animal that has scales" – could be a snake, or a gator — or you kids might ask "what are scales?" and BOOM! they've just learned a new word 😉
My hope is the scavenger hunt keeps kids thinking & searching as you roam through the various exhibits. And if they ask you to "walk like an animal" – do it! Life is short and kids grow up too quickly so have some fun with them on outings like this!
Print off this free Zoo Scavenger Hunt and have some fun searching for animals and their behaviors.
If your kids enjoy silly games, you can also print off the FREE If I Ran the Zoo activity to do on your ride home.
And if they're curious about what various groups of animals is called be sure to print off this free Animal Groupings science set too!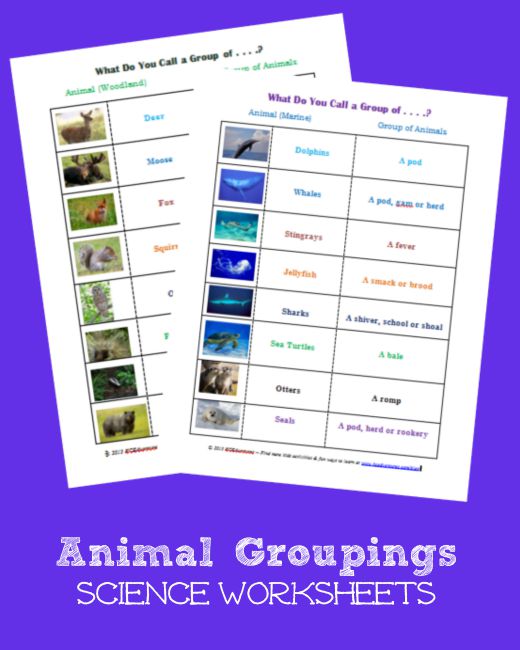 More Animal Activities:
30 Animal Lifecycle Activities & Crafts
DIY Habitat Project: Arctic vs. Forest Animals