Head outside with this FREE printable Spring Scavenger Hunt list and look for signs of Spring!
I so hope Spring is coming soon! We've got an AWESOME list 17 Spring Scavenger Hunts & Games that we want to get started on 😉
In hopes of warmer temperatures, we've put together an early spring scavenger hunt that's perfect for preschool, kindergarten and elementary age kids — to encourage them to get outdoors and discover what nature looks like as spring approaches.
So grab a light jacket & let's head outside to explore the season!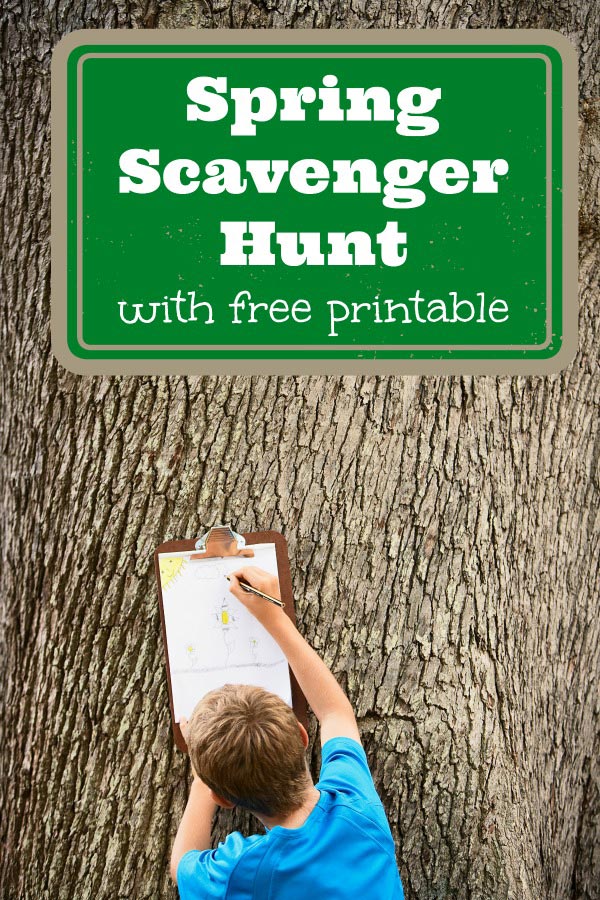 Spring Scavenger Hunt for Kids
We are really in the mood for more outdoor activities, crafts & play ideas without all the snow boots and heavy coats.
One of the great learning opportunities with scavenger hunts is to help kids hone their observation skills. With an outdoor hunt, you can also mix in some great science and nature lessons too.
Talk to your kids about what they might expect to see as Spring approaches. For example, they may not realize that the warmer weather is a signal to migrating birds who will start to fly north. Pointing out the buds and new leaves on the trees will also introduce them to some of the cyclical changes in nature.
Outdoor Spring Scavenger Hunt Tips
When heading out on a scavenger hunt in the Spring, we like to have a few key items with us.
Here's our list of things to bring including affiliate links to a few of our favorite items:
◊ Wear sneakers or boots as you may run into muddy areas.
◊ We love having the printable list on a sturdy 9 x 12″ Clipboard so it's easy to hold & don't forget a pencil to check things off as you find them!
◊ A pair of kid-size Binoculars are a must! They give the kids a wider range of places to look.
◊ If you'd like to do other nature activities with your hunt, print off some of these 40 free nature activities to bring along with you too.
◊ Be sure to have your smartphone or camera — it's always fun to get some photos on hunts like these!
◊ And if your kids always have LOTS of questions (like mine ;), we also love having one of these awesome kids' field guide or nature books with us so we can quickly look up the answers.
We also have a few favorite books that share the signs of the season — always a great idea for story time before heading out on the hunt!
Spring is Here! is an adorable introduction to young readers about what they might see once Spring comes.
Outside Your Window: A First Book of Nature (this one is lovely year-round but especially in the Spring!)
Nature Anatomy: The Curious Parts & Pieces of the Natural World — perfect for kids of all ages (adults too!) this gorgeous book is a wonderful field guide to nature.
And you may also want to browse the great BIG list of 100 Fun Spring Activities for more fun ways to spend a spring day!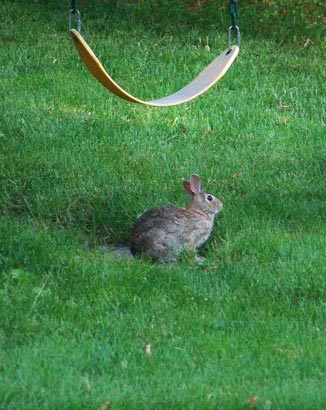 Signs of Spring Scavenger Hunt Items
Below are the items included on the printable scavenger hunt along with some fun related nature & outdoor activities:
° 3 different types of birds & try some of these 15 Outdoor Bird Activities for kids
° Flowers starting to grow: try this Spring Sensory Flower craft
° Buds growing on a tree or bush
° A rabbit (this may be a challenge, but with the warm temps, who knows!)
° Something rough and something smooth
° Look for one yellow item, two red items and one white item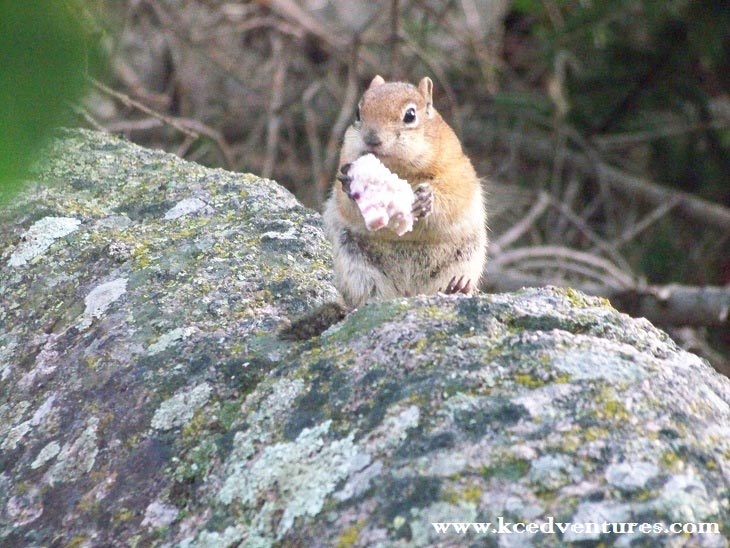 ° A squirrel eating something – this is the perfect time to snap a picture!
° Listen for a bird – then copy it's sound
° Animal tracks – look in muddy areas! Here's an idea of what animal tracks will look like in the snow, mud or dirt.
° Tree seeds – learn more about various tree seeds.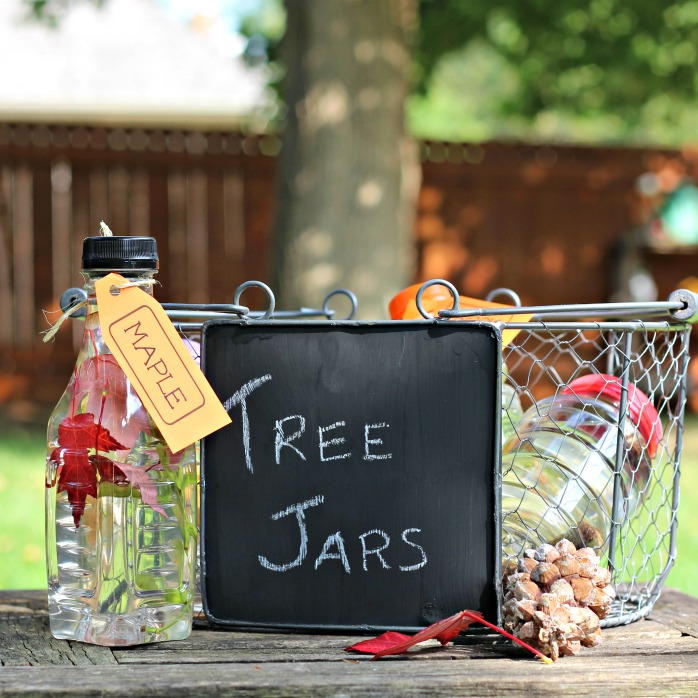 ° 5 different types of trees – since most won't have all their leaves, you can tell trees are different in early spring by looking at their bark.
° An animal that's not a squirrel, rabbit or bird — a little tricky but if you live near water, you'll likely see frogs or fish. Otherwise, try looking around trees for various insects or near woodland areas for deer.
And if you're looking for more fun ways to enjoy the season, try this list of 100+ Things to do in Spring for inspiration!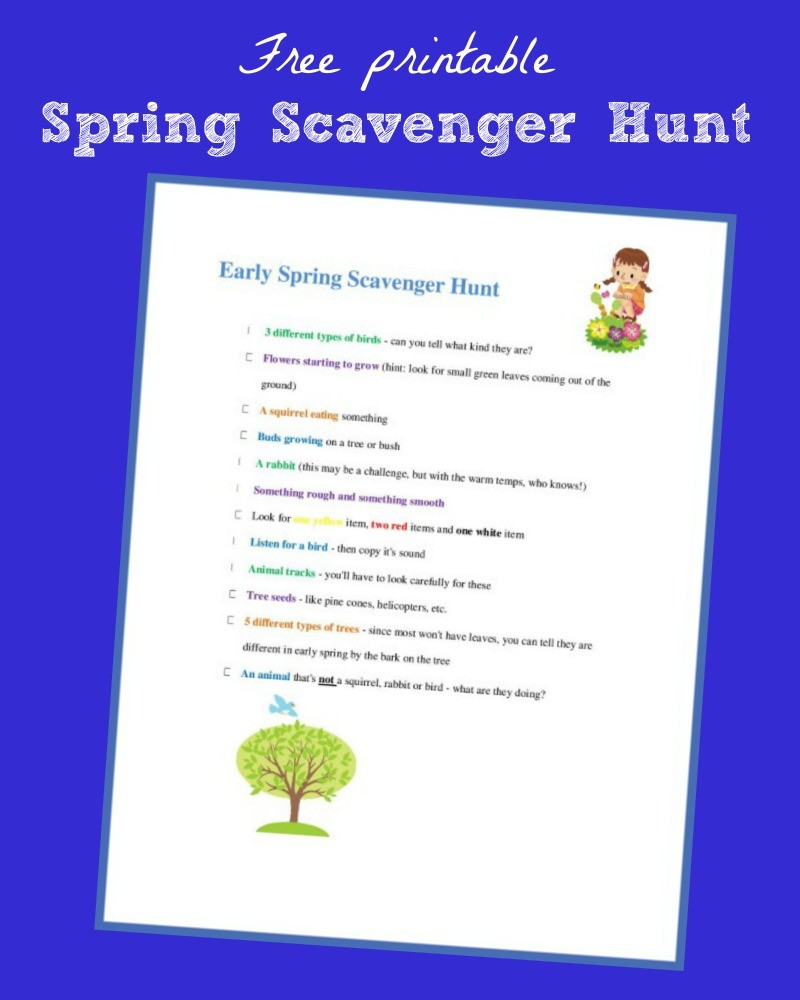 Grab your free Printable of the Spring Scavenger Hunt!
Head out to a park, hike a trail or even scout out these seasonal changes in your own backyard!
And if you're looking for a picture hunt that's perfect for toddlers, preschoolers and non-readers, try our *NEW* Spring Scavenger Hunt for a challenge!
More Fun Things to do in Spring:
50 Fun Learning Items for the Easter Baskets
70 Free Spring Printable Activities & Games
Looking for more scavenger hunt ideas,