Enjoy a family night out with classic games to play, a relaxing eating area and food everyone will enjoy.
As we head into winter, it's that time of year when parents scout out more indoor activities to do with their kids.
But we want someplace where both kids AND parents can kick-back & unwind together, right?
So when Chuck E. Cheese's reached out to us to let us know about their awesome new remodel, I thought it was the perfect time to feature a Family Night Out idea along with an AMAZING giveaway too!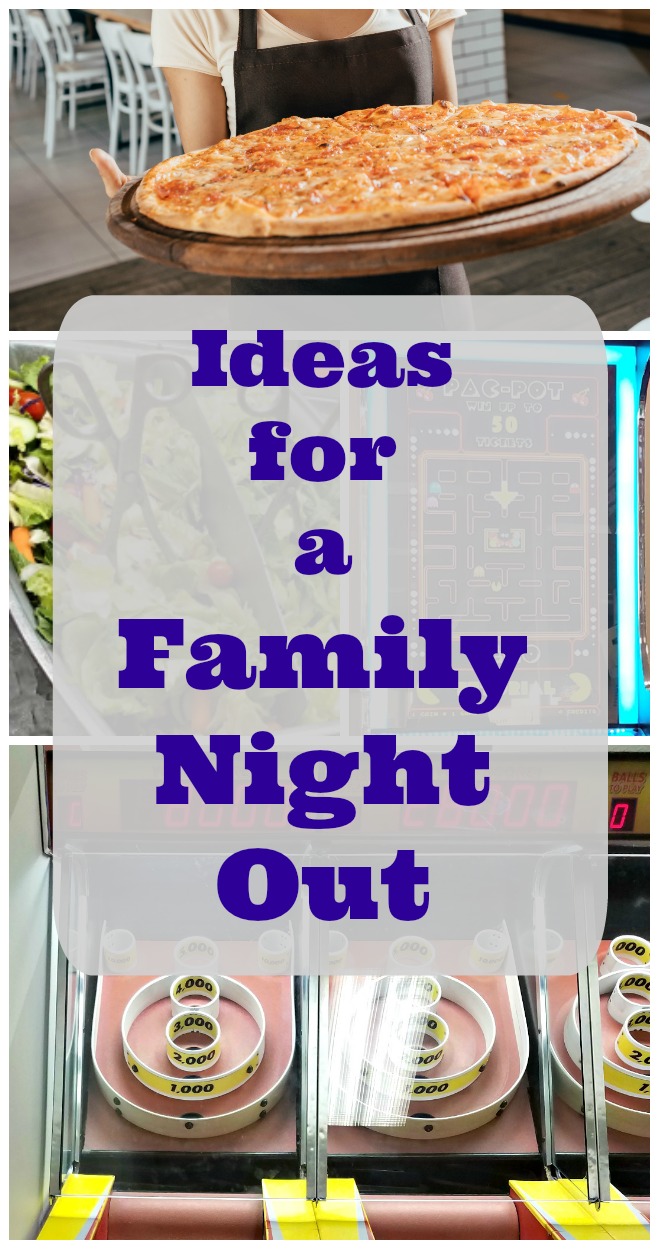 Ideas for a Family Night Out
Spending time together as a family is what helps us to build relationships with our children and create memories — so setting aside a day each week or month for a Family Night Out is a great way to be more intentional about that goal.
Many thanks to Chuck E. Cheese's for sponsoring this post and the giveaway for our readers!
Relax Together
One of the best things about a Family Night Out is less dishes to do at home!
I'm only half kidding there — not having to prep & clean up means more time to just enjoy time with the family. And the newly renovated Chuck E. Cheese's have a wonderful atmosphere for families to connect — more neutral colors, warm wood and a calmer environment.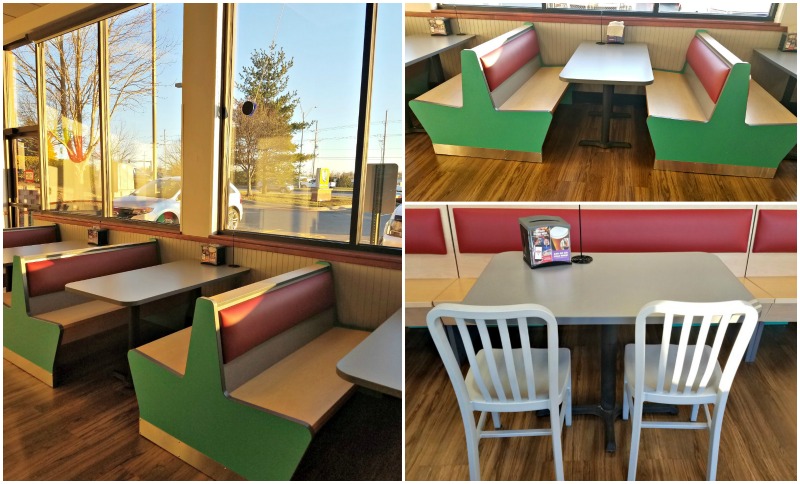 The eat-in areas are lighter and brighter with lots of windows and classic booth or table seating. They are also tucked into one end of the restaurant so it's easy to find a quiet eating spot and place to talk.
Family Nights Out are the perfect time to have a discussion — ask your kids about their favorite class at school, do some planning for an upcoming vacation or just catch up on life together.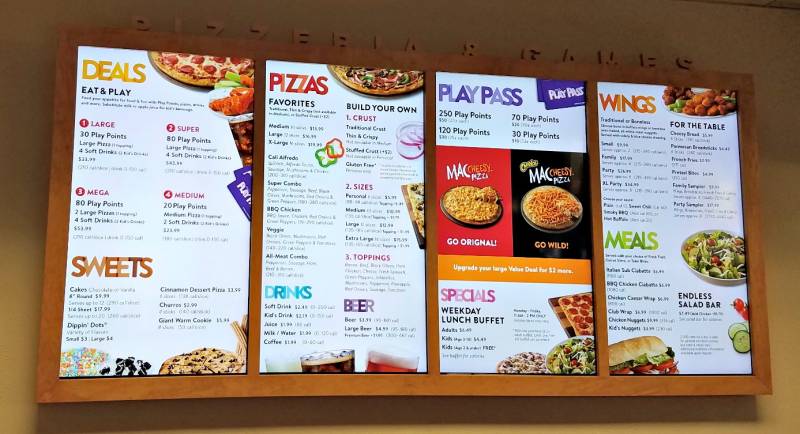 The expanded menu has one of our favorite items — a Salad Bar! along with a wider variety of meal choices — pizzas, sandwiches and dessert options. The build-your-own pizza is a family favorite where everyone gets what they like 🙂
This is also the opportune time to teach kids how to order at a restaurant and even reinforce a few table manners (napkins on your lap, please 😉
And the salad bar has LOTS of toppings or an 'already mixed for you' salad. If you're planning a family day out, try the weekday lunch buffet (perfect for winter break!)
Play Together!
Seriously, we just don't do this enough — playing together helps us to unwind and just be ourselves.
Kids learn all kinds of social skills and are more likely to open up and talk if we are all in a more relaxed mood.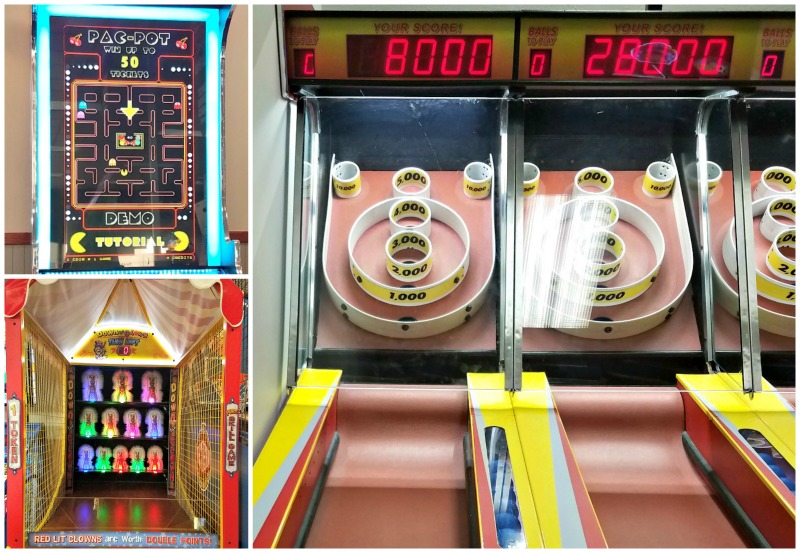 I love that Chuck E. Cheese's is a place where you can get up and move around! Trying to keep everyone quiet at the table during dinner out is something I've never enjoyed — kids are made to move.
So play some games & then get dinner — or eat dinner and then burn off some energy as you dance and play.
And the classic games adults know & love — Pac-man, Skeeball and the one where you drop a token in and see how many coins you can push over the edge — with newer arcade games our kids love too. There's always a lot of childhood stories that come up when we find games like this to play together.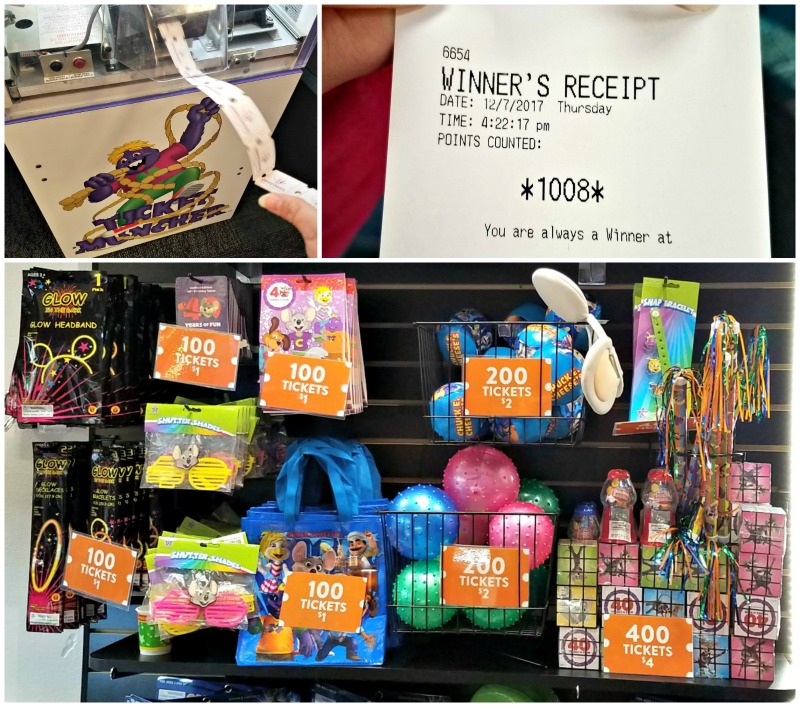 So play a few games, earn some tokens, cash them in and head over to pick a prize!
And yes, the restaurant is still designed so you can see your kids while they play — which is a wonderful option if you're bringing the grandparents with you or have younger siblings you want to keep at the table while your older kids enjoy the arcade games.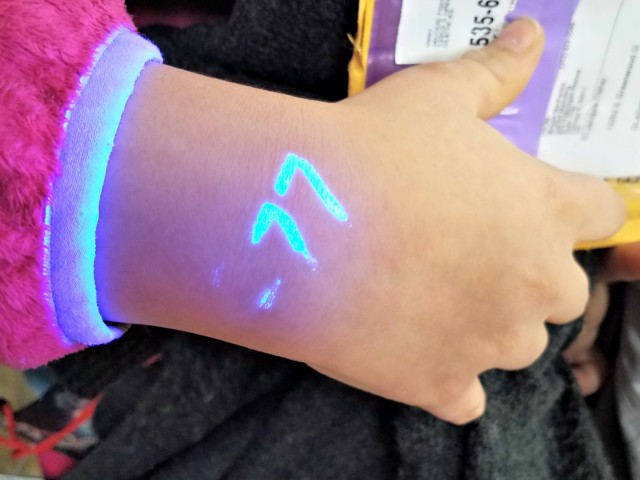 Plus, they still have that awesome hand-stamp where you need to match up the number on your hand & your child's hand (and the number only glows under the black-light which kids think is so cool!)
Celebrate Together!
Whether it's something big like a birthday or something bigger like good grades 🙂 there are so many ways to celebrate together.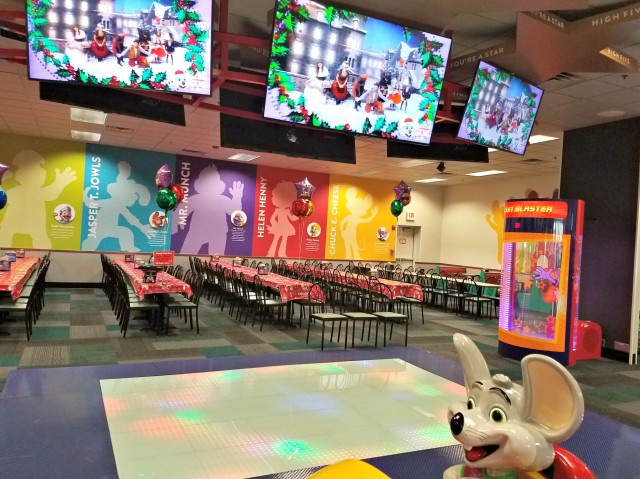 You'll find a great party area in the restaurants and totally redesigned too!
Lots of room to dance, seating for both small and large party groups all located in a designated area of the restaurant where you can celebrate with family & friends.
Plus we ADORE the Reward Calendars and Charts that inspire us to celebrate kids who work hard to do their best every day!
Just download your favorite Reward printable (there are more than 15 charts that encourage your kids to read, brush their teeth, pitch in around the house and more) have your kids record their activity on the calendar and then take it to the store to earn tokens.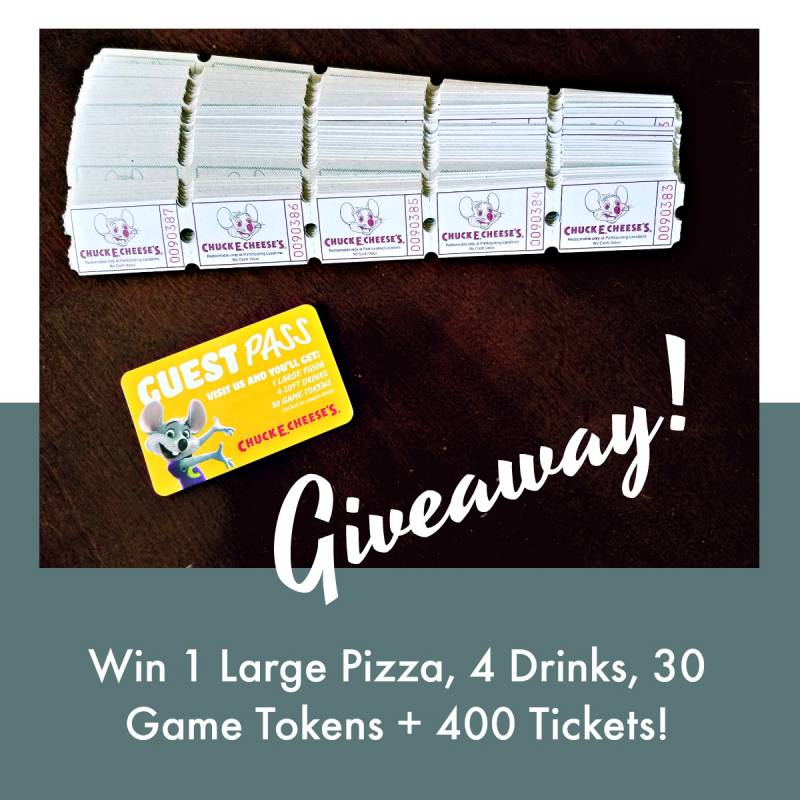 WIN a Night Out for Your Family!
With the holidays and winter break coming, it's the perfect time for a giveaway!
One lucky reader will win a Family Night Out which includes:
1 Large pizza
4 Drinks
30 Games tokens and
400 Tickets!
Just leave a comment below telling us why you love Family Nights Out with your kids!
Giveaways details:
For U.S Residents only – prize is non-transferable and has no cash value.
Entries will be accepted through midnight on Wednesday, December 20th
One comment entry will be chosen through Random.org
Winner will be emailed and announced on Thursday, December 21st — winner has 24 hours to accept prize or a second winner will be chosen
Must be 18 or older to enter
Only one entry per person/email
Prize delivery can NOT be guaranteed by Christmas
Good Luck & have a wonderful winter break with your family!
This is a sponsored conversation written by me on behalf of Chuck E. Cheese's. The opinions and text are all mine.
More Family Game & Activity Ideas:
12 Minute to Win It Games for the Holidays
15 Fun Things to do Outside this Weekend