These kids gardening crafts & ideas are sure to get you excited for warmer weather!
For some people, the sight of green grass or tulips popping up means Spring has arrived but for me, it's the sight of a seed packet! Sometime around the end of February, I realize that Spring is only weeks away (yea!!) and it's time to pull out our free printable garden activities and get ready for planting!
Enjoy some of these pre-gardening activities while you wait for that beautiful Spring weather!
30 Gardening Crafts & Ideas for Kids
Now, I'll be the first to tell you that I am not someone who was blessed with a green thumb. I don't have this amazing garden by any means.
However, I do love to have flowers and vegetables growing in the yard. And I really love to see kids get involved in growing veggies or choosing a cool new plant to try out each year.
It's pretty amazing when you can send kids outside to "pick the tomatoes you grew for the salad tonight"! Or to watch as they count the number of cucumbers that are growing on a vine.
Your kids can get an idea of the science behind gardening and feel the thrill of raising & caring for their own plants. We've included affiliate links for gardening items and books we love too so you'll be all read to dig, plant & grow!
We always like to start with some awesome books for any project! Here are a few of our favorite gardening reads:
Up in the Garden, Down in the Dirt is a wonderful look at what happens both above and below ground during gardening season! Kids will love learning about all the insects and animals that visit and live near their garden along with what happens to plants (both what they can see and what's happening underground!) Great for ages 3 – 8 years.
Grow: A Family Guide to Growing Vegetables is a great visual guide to how a garden works, what happens with the plants and more! The book includes details on how to grow your own pizza (with recipes), games, wonderful illustrations and stickers too. Great for all ages
Seed Starting for Kids

Make some Juice Box Planters | Parenting Chaos
A Kid's Garden Tool Set
goes a long way to making kids feel like real gardeners 🙂 Plus it's great to offer them tools they can handle (also safer to use that adult-size tools too).
You can also make Seedling Pots from newspaper (who knew?!!) | Red Ted Art
Learn how to start seeds on your windowsill | Kitchen Counter Chronicles
These free printable seed labels will make it easy to label which seeds you plant | Preschool Powol Packets
Be sure to do a little reading too with these Books & Activities that Explore Seeds & Plants!
And if you want to make things easy, try an all-in-one kit like the Little Pizza Garden for Kids!!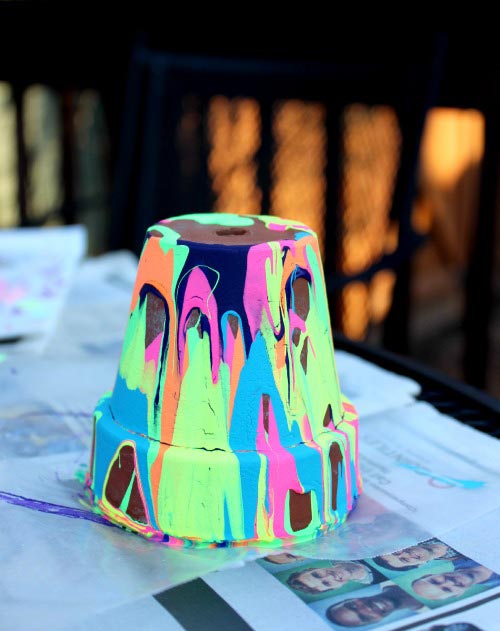 Easy Garden Crafts for Kids to Make

Paint these beautiful Pour Pots & add some color to your garden | Edventures with Kids
We also love to make Mosaic Garden Stepping Stones
— each of our kids has one of their own in the garden and they are so fun to make together.
Create some gorgeous Stone Garden Markers | Adventure in a Box
Use these wonderful Yogurt Cup planters & spoon markers for seeds | Arts & Crackers
Gardening Worksheets and Journals
Track how tall your plant will grow with this FREE garden STEM printable activity | Edventures with Kids
Plant Observation Journal page | Buggy & Buddy
Learn about the Lifecycle of a Plant | 123Homeschool4Me
Grab this free printable Seed Journal & Learning booklet | Spell Out Loud
And these Books that Inspire Kids to Grow a Garden are a great jumping off point for talking about & recording what you want to grow this year!
Science Activities for the Garden

Learn how water travels though a plant | Buggy & Buddy
This See Thru Garden Viewer is a wonderful way for kids to explore & learn the science behind plants!
Explore the parts of a flower with this fun hands-on flower dissection activity | Edventures with Kids
Take a peek at this great round-up of Garden Science activities! | Fantastic Fun & Learning
You can also learn how plants breathe with this easy science experiment that can be done with a leaf! | Edventures with Kids
More Garden Activities for Kids
FREE printable Garden Scavenger Hunt
30 Gardening Activities for Kids
Great Garden Books & Activities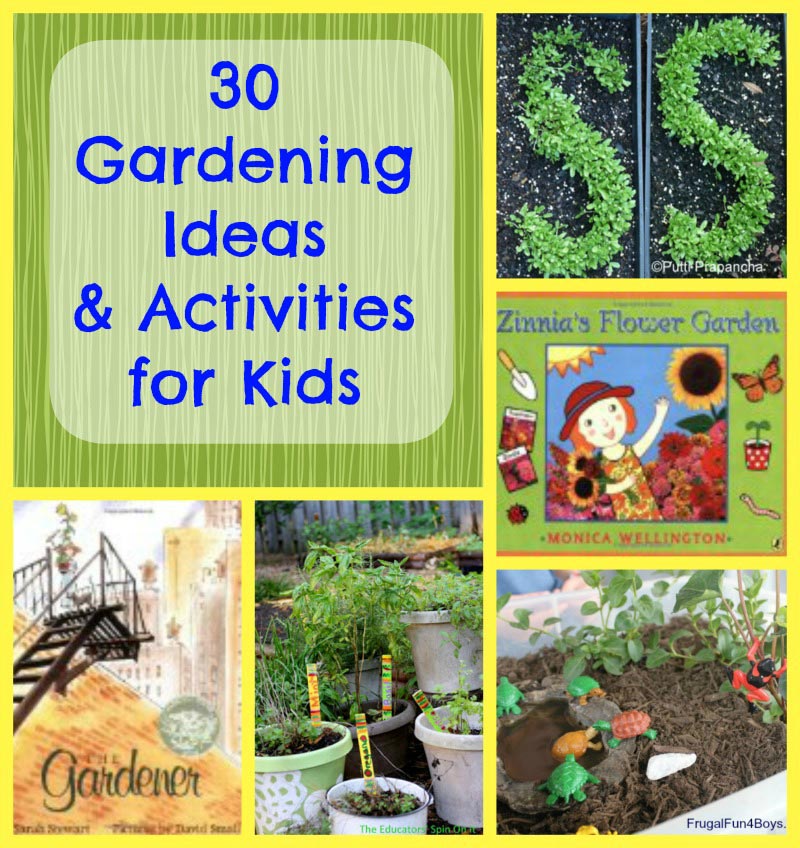 Happy Growing!
~ Jacquie