All I can think of while I write this post is "Old McDonald had a farm, e-i-e-i-o" — funny how music always creeps in on you and gets stuck in your head 🙂
Last week's Discover & Explore Fun on the Farm linky turned up some really fun crafts that can be paired with great kids books for some 'hi-ho the dairy-o' fun (sorry, just couldn't resist). And we've included affiliate links if you'd like to check out the details on any of the books too!
Farm Activities & Books for Kids
Build a Barn
One of the first things you always need on a farm is a big, red barn — so why not make one yourself with these 'make your own barn' tips from Homegrown Friends.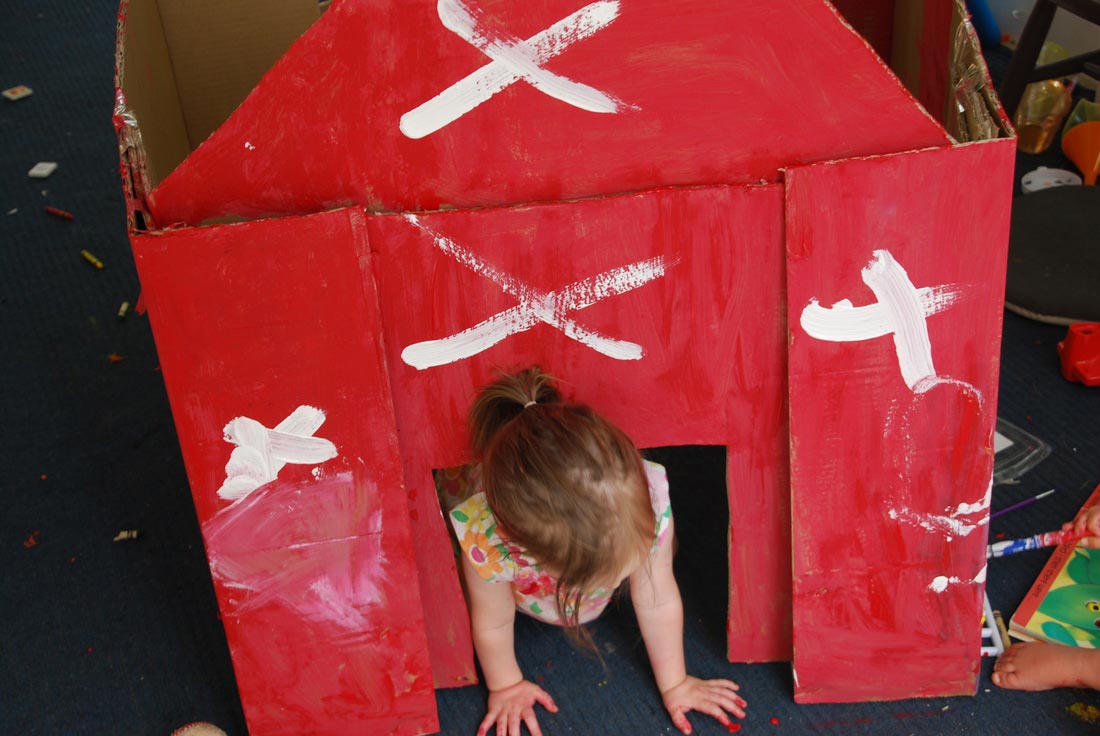 Of course, you should pair this activity with the wildly popular book Big Red Barn
by Margaret Wise Brown.
And be sure to also visit their Farm Week ideas for more fun!
Create some Animals
Next, you'll need some animals — Buggy & Buddy's cute windsock farm animals will fit the bill perfectly!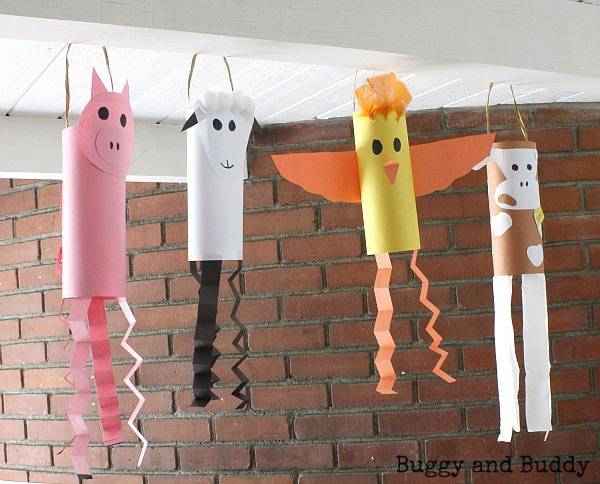 And what better book to read with these than Click, Clack, Moo: Cows That Type.
Play Farmer
What's next? Well, we have the barn and we have the animals, so I guess we need a farmer! Kids will enjoy playing farmer with this interactive & easy to put together farm sensory bin from Life with Moore Babies.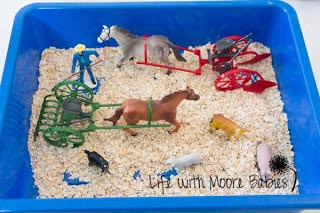 Match the activity with the funny tale of Farmer Brown Goes Round and Round
for a great laugh!
Make a Scarecrow
And everyone knows that a farmer needs a scarecrow to protect those crops. The kids will have a ball putting together their own Paper Bag Scarecrow like our friends at Play*Learn*Love!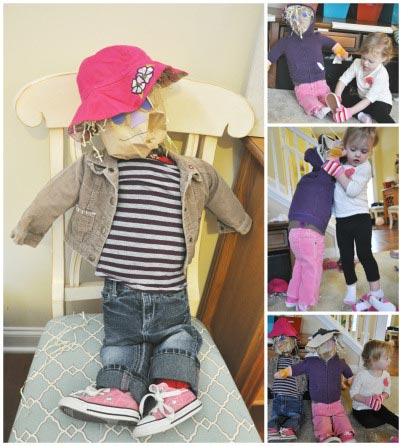 I would highly recommend sharing The Lonely Scarecrow
with the kids for this activity — it's one of our favorite fall reads!
End the day right!
And what better way to end a long day on the farm than with a great farm-themed bath like this one from Bath Activities for Kids!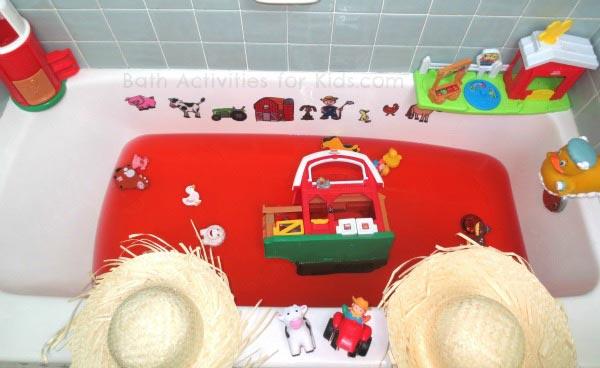 Pair it with a copy of this waterproof version of Barnyard Bath
by Sondra Boynton for some good, clean fun!
More Farm Posts from the Discover and Explore Co-hosts
Fun on the Farm (KC Edventures)
Peek-A-Boo Farm Animals Activity (Buggy and Buddy)
Read and Play Farm Sensory Series (Fantastic Fun and Learning)
Farm Activities for Toddlers (Twodaloo)