In our house, planning for a family vacation is a full-family affair! It is called a 'family vacation' so we have always involved the kids in trip planning and prep.
It's a great life skill for them to learn especially if you travel often (even if it's only day trips or weekends away). Plus, vacations always see to run a little smoothier if everyone is hands-on from the get-go.
I know what you might be thinking — "It's just easier for me to do the planning rather than getting the kids involved."
And that totally might be the case for some items on your trip prep list. But there are super easy ways for the kids to lend a hand and also learn a few things along the way.
Know that many of these tips won't apply if you're trying to surprise the kids with a trip to say Disney World or Grandma's house. That's so cool of you!
In all other cases, I say "All hands on deck!"
Vacation Planning for Families
1. Create an Itinerary
Rent a DVD from your library or visit the local Visitor's Bureau/travel website of your destination as a family. Review some of the fun things that are available in the area and start making a list.
Tip: If you have kids who are learning to write, this is a great 'disguise work as fun' way to get them to practice!
Allow each person in the family to choose three things they'd like to do on vacation. Then be sure that one item from each person's list gets on your itinerary (remember, it's a family vacation).
Yes, that might mean your 10-year-old gets to spend an afternoon at an awesome waterpark that you might not be thrilled about visiting but it also means that they agree not to complain when the family sets out on that five mile hike you're dying to take!
One of the life lessons kids will learn here is about priorities, reaching common ground and the fact that you just can't fit in everything on your trip.
2. Start a Countdown
If you have younger kids, I suggest creating a fun countdown calendar. We use a simple method — first, circle the day of your departure on your calendar. Then have the kids choose stickers (sometimes related to our destination) and each day, they place a sticker on the calendar until it's all full.
I've also seen ideas for paper chains and each day the kids can remove a link.
Tip: This is a great opportunity for kids to practice their counting skills.
The idea of a countdown may not only apply to the younger travelers in your family — I also have found it useful to remind older kids about our jumping off date.
3. Save for Souvenirs
Start discussing your vacation plans early so the kids have time to save their money or allowance for souvenirs.
This always works in our favor — if there's something they are looking forward to buying or doing on vacation, they may offer to help with extra items around the house if they can earn a little money 😉 Plus, it's a great lesson about money and savings for kids.

4. Make Travel Buckets or Bags
And speaking of souvenirs, here's a great way to corral all those treasured items the kids find on the trip! Set aside some time one weekend to make a travel bucket or bag for each of the kids.
We've done this for a number of years (and have quite a collection of buckets now). The buckets/bags can also be used to collect the signatures of any relatives or friends who are traveling with you which making it a great momento of your trip!
5. Browse Kids Travel Guides
If you're heading to a popular location, they just may have a great travel guide for the kids. These guides are geared to entertain and educate, and usually offer some fun tips for parents as well. Here's a few that we've used on our trips:
Disney World — Birnbaum's Walt Disney World for Kids
Washington DC — A Kid's Guide to Washington, D.C.
U.S. National Parks — National Parks: A Kid's Guide to America's Parks, Monuments and Landmarks
London — Let's Take the Kids to London: A Family Travel Guide
Chicago — A Kids Guide to Chicago
6. Vacation Reading
There are some wonderful kids books that you can connect with your trip! Going camping? Read these fun camp-out stories! Heading to Washington DC? Check out fiction and nonfiction books about adventures in the capital. There are also a few great book series that will introduce kids to cities, states and countries from around the globe. Your librarian can help you locate some great reads before your trip.
And be sure you bookmark some of these Free Website for Kids Books — it's not easy to bring along books while you travel so these websites are a great way to have e-books with you on your trip.
7. Hand over the Technology
No matter how much I learn, my kids will always be one step ahead of me in this area. So I take advantage of that skill and have them help us to download apps that we'll need for our trip.
They are great at searching iTunes for apps, looking at websites to download travel guides and making sure that all items on our iPad are up to date! This summer, we'll be heading to Hawaii – our iPad now includes a Ukelalie app, Hawaiian words game, travel guide and maps of the island 🙂
Trip Prep with Kids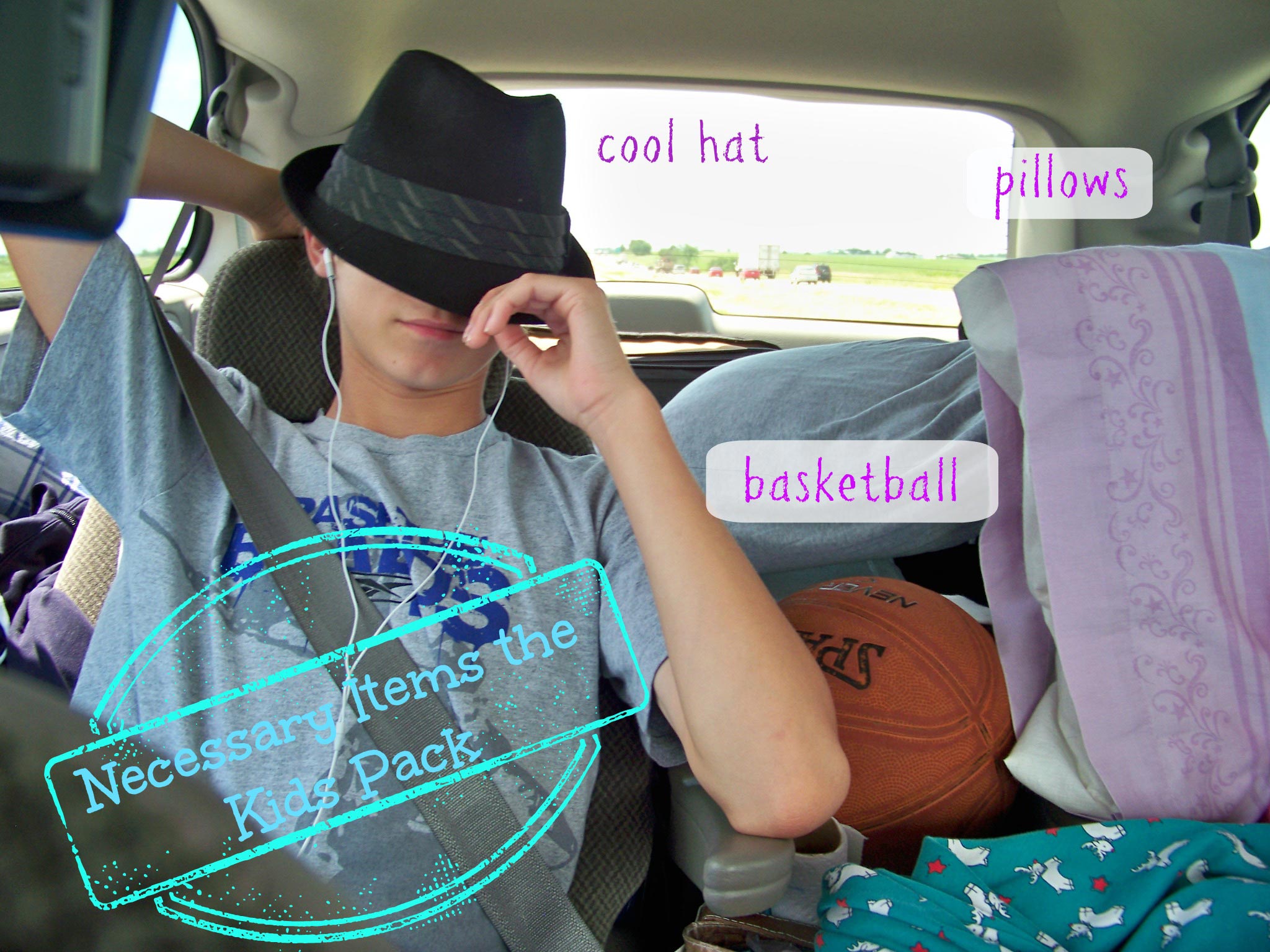 8. Pack Your Travel Bag
Have each person in the family pack their own carry-on/activity bag for the trip. Our rule for airline travel – you have to be able to carry your own bag (so no heavy books or toys if the kids can't put it on their back).
The kids get to choose their toys/books/lovey items (within the restrictions of airline travel if necessary) and then we include any snack items or personal items we think they'll need on a moments notice.
If we are taking the car, they each pack a backpack and anything that will fit in their seat area. And our car trip rule — whatever you bring, you must keep track of during the trip.
If you'd like the kids to also handle their own luggage, choose some durable kid-size suitcases that are easy for them to manage.
9. Prep the Pets
At our house, the kids take care of the dog. Well, most of the time 😉 So when it's time to plan a trip, we have them help to get the pooch ready for their 'vacation' while we're away.
They ask friends to pet-sit during our trip, set up the food, treats and toys & make sure things will be as fun as possible so our furry baby won't miss us too much. We also have everyone give the dog a little extra attention the days leading up to our trip.
10. Talk to the Teacher
If you're traveling during the school year, make sure the kids talk to their teachers.
Younger kids probably won't miss much during the trip but once they hit the 3rd grade (and especially at junior high & high school), their teachers may have them bring along some homework or need to make arrangements for missed tests.
11. Follow the 5 Day Rule
Five days before we leave, I ask everyone to choose out their favorite outfits/clothing items, do laundry and have each person pack the clothes in a suitcase & zip it up!
Then no one is wearing their vacation clothes the day before we leave 🙂
And yes, I do let the kids help with the initial packing no matter what their age – then we go back through and repack once we have all the needed items. Now that they are older, the kids are really good at packing their own bags as they've been helping since the age 3!
12. Give Each Person a Job
On the day we leave, each person has a specific job or two to help get the house ready.
When the kids were younger, they were on 'light patrol' — making sure that all the lights were turned off and most of the power strips were off too.
As they've grown, we put them in charge of various items – helping to pack the cooler for a road trip, getting all the power cords together for our electronics, charging all phones and camera batteries, putting together our 'emergency' kit and picking up any papers or mail delivered on the last day.
Remember the phrase "Many hands make light work" not to mention if everyone has something to do, you are less likely to hear 'how long until we leave?'
More Great Travel Planning Tips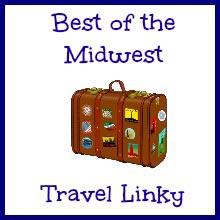 This post is also our monthly Travel Linky — we'd love to hear your tips for family travel and vacation prep!