I remember the first time my daughter had to do a math worksheet at school — she's a rainbow kind of girl so a black-and-white worksheet full of numbers was just not her style.
Sooo… she decided to use a different color crayon for each of the problems on the worksheet 🙂 "When life hands you lemons, make it colorful" is her motto!
And last week's Discover & Explore Math linky showed me that we aren't the only fans of 'rainbow math'!
Color is very appealing to kids — so why not mix it in with numbers and math concepts! Try some of these awesome ideas for making math more colorful.
Colorful Math Activities for Kids
Create beautiful number discs from Plain Vanilla Mom to encourage counting and number activities.
Making your own GeoBoard is an excellent way to infuse color into learning about shapes and area! Crayon Box Chronicles has all the details on this easy DIY project.
Tessalations are wonderful activities that combine math & art! Learn more about how to make your own tessalation from What do We do All Day?
Another easy and super colorful idea is to create number rocks and rainbow rocks — a great hands-on math activity from Fun-a-Day!

A great way to brighten up math practice is using legos or colored blocks. Little Bins for Little Hands shows us how to do some measurement activities with building blocks.
Candy can always be a colorful way to practice counting, sorting and graphing. Try using M&M's or candy hearts for graphing activities with this printable activity from Kitchen Floor Crafts.
How Wee Learn shows us how to take math outdoors by making a colorful graph with sidewalk chalk and sort colorful nature items.
Use dice and dot markers to play a fun and colorful counting game from Dr. Play Mom. (Here's an affiliate link for a Dot Art Marker Set
in case you aren't familiar with them — perfect for many art & learning activities!)
And Nerdy Science also has some great ideas for using colored dice for math activities!
Be sure to join us for the upcoming Discover & Explore themes! This week, we'll be celebrating kids literature & book activities!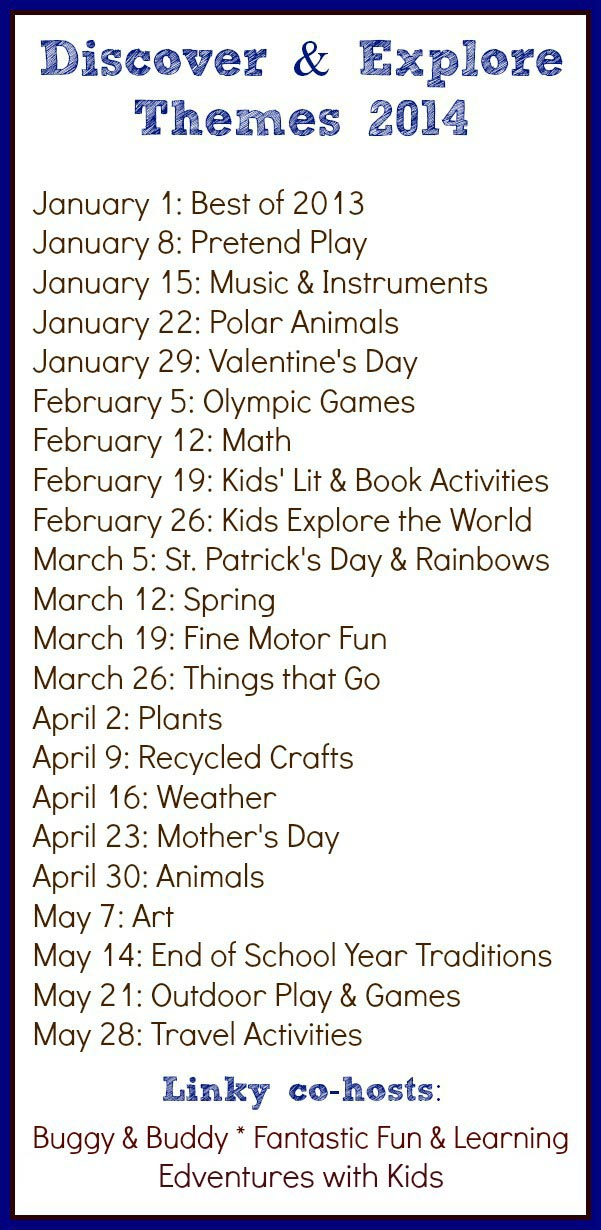 You might also like:
Fun Books that Teach Math & Numbers