Fun Day Trips in Kansas City
6 'Edventures' for Under $6
Gas prices are high and we're all looking for ways to save a few dollars. So, if you want to take a mini-vacation over Spring Break, here are some great places to visit around Kansas City with admission rates of $6 or less! Bonus: not only are they fun, but kids will also learn something cool!
Shatto Dairy Farm Tour
Tours of this working dairy farm are offered Tuesday – Saturday each week. Farm staff will introduce you to how milk goes from cow to table. Learn how cows live & what they eat, how milk is processed and bottled, and try your hand at milking (or possibly feeding a calf).
Tours are available by appointment only, last 1 1/2 hours and cost $5/person.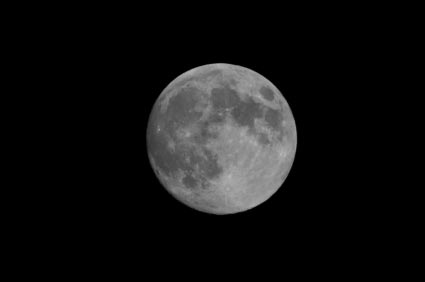 Planetarium @ Union Station
Experience some amazing sky shows at the indoor planetarium downtown. There are a variety of shows covering black holes, constellations, the Space Age and even one for younger kids starring Elmo. Showtimes & days vary so check the schedule before you go.
Extended hours are offered over Spring Break. Admission is $6/person.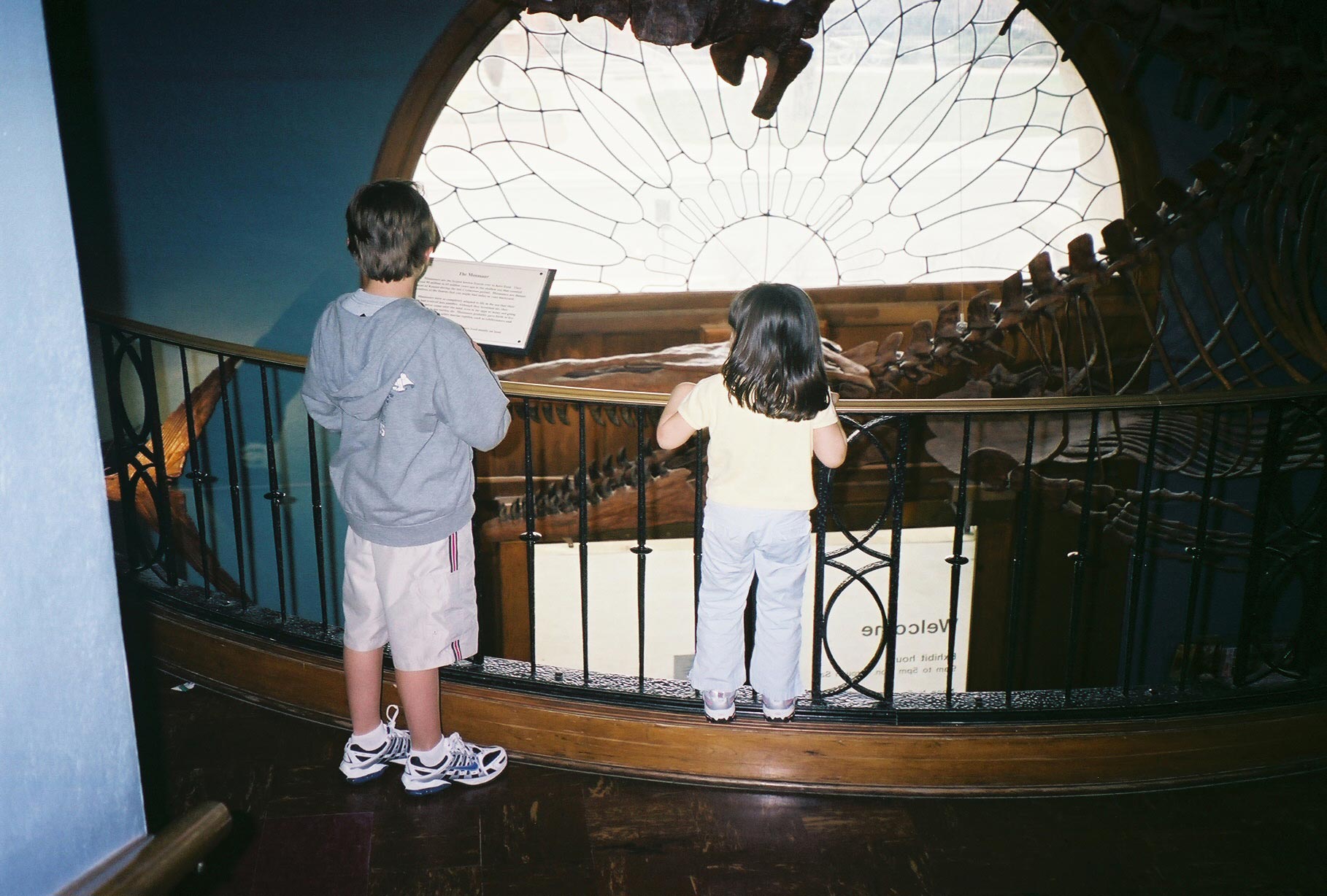 KU Natural History Museum
This is one that's well worth the trip if you're looking for a day trip! The museum includes four floors of great exhibits, including: a 45-foot mosasaur skeleton and other fossils, a huge collection of native animals, an interactive 'Bugtown' where kids can meet and act like bugs, and a huge panorama of animals from North America. Teens will also find the Evolution exhibit very engaging.
Print out a scavenger hunt before you go. Don't miss the dark room with glowing rocks! The museum is open Tues. – Sat. from 9 a.m. – 5 p.m., and Sundays from noon – 5 p.m. Suggested admission is $5/adults, $3 kids (ages 6 – 18) and free for kids under 6.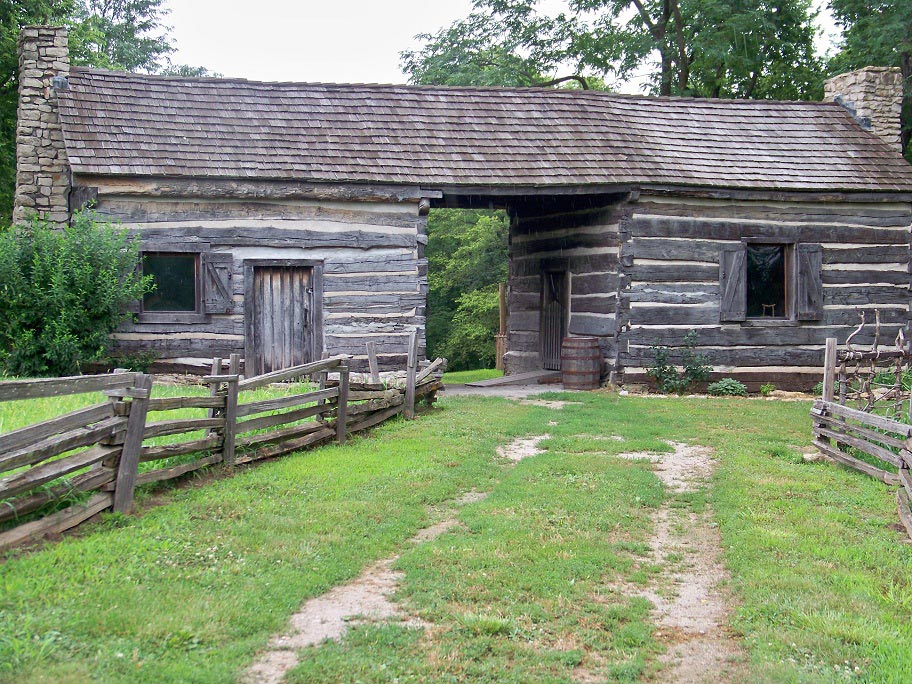 Missouri Town 1855
Enjoy a relaxing day outside as you explore 25 buildings in a small town dating back to the early-to-mid 1800's. This is an outstanding living history museum where costumed interpreters are happy to share how they live and work more than 100 years ago. See a meal cooked over a fire, visit the blacksmith, learn about the farm animals and walk through a number of historic buildings.
Wear comfortable shoes! Missouri Town is open Tuesday – Sunday from 9 a.m. – 4:30 p.m. Admission is $5/Adults, $3 Kids (ages 5 – 13). While you're there, stop by the Native Hoofed Animal enclosure too!

Cedar Cove Feline Sanctuary
Tigers living in Kansas? Yes, there are! Visit these beautiful animals, along with wolves and lions, in Louisburg (just 20 miles south of Kansas City). During March, the sanctuary is open from 11 a.m. – 3 p.m. on Saturdays & Sundays (weather-permitting so call ahead if it looks iffy).
Public feedings take place at 2 p.m. on Saturdays.
Admission for Adults and Children (ages 4 and up) is $5/person.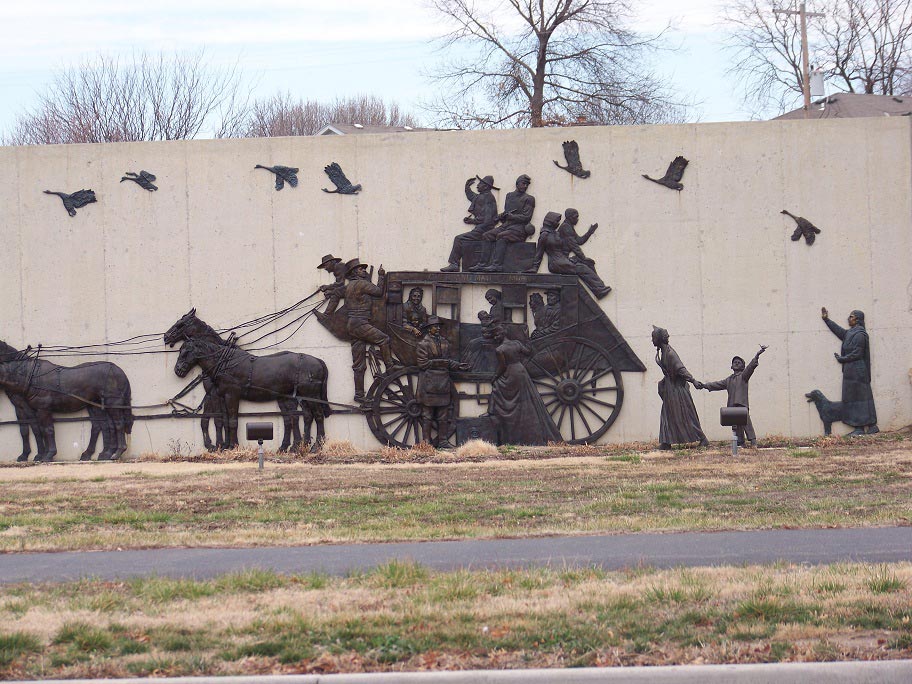 Mahaffie Stagecoach Stop
Visit the last remaining stagecoach stop open to the public located in Olathe, KS. Explore the 1860's living history site and learn how people lived and travelled. Mahaffie will host Living History Activities March 21st, 22nd & 23rd from 10 am – 4 pm. Kids will be able to ride a stagecoach, grind corn, play games and explore the exhibits.
Admission is $6/Adults & $4/Kids (ages 5 – 11).