Try a few of these easy Fall leaf science experiments, projects and activities using real leaves!
Autumn is definately the season for some outdoor Fall science activities! And you know me — I'm all about EASY when it comes to projects — what's easier than walking out your door and rounding up a handful of leaves 😉
So send your kids out on a quick romp around the yard or park to grab some leafy friends, head back home and enjoy a few of these leaf science experiments & activities!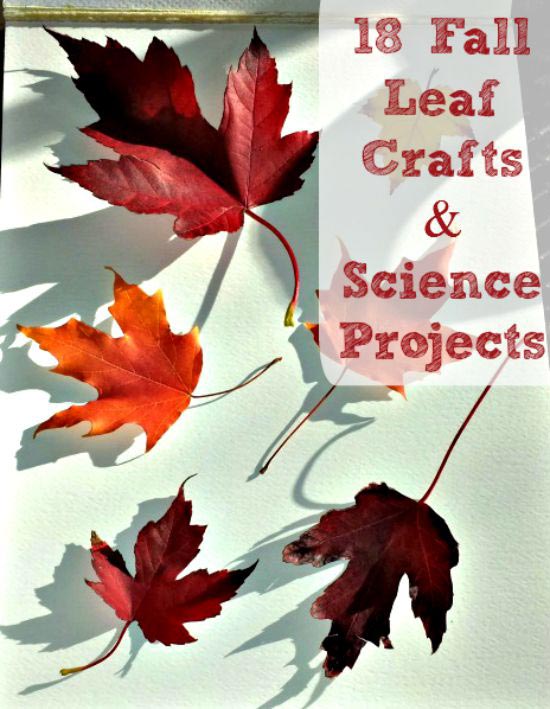 18 Leaf Science Experiments & Activities
Although we adore leaf rubbings and 'match the leaf' games, there's really so much more you can explore & do with leaves!
Before we even get into the projects, I'm going to ask you for a favor — please ask your kids to collect leaves from the ground when they prep for these activities. No jumping up to pull them off the tree 😉
Look for leaves that have recently fallen from the tree and are still pliable so they won't fall apart during the craft or experiment.
And many times, the type of leaf won't matter. In fact, collecting a wide variety of leaves will usually help to enhance the beauty of the project and increase your child's understanding during the experiement. Items with an (*) appear in each of the photo collages. And we've also included affiliate links for a few items we use when exploring & crafting with leaves!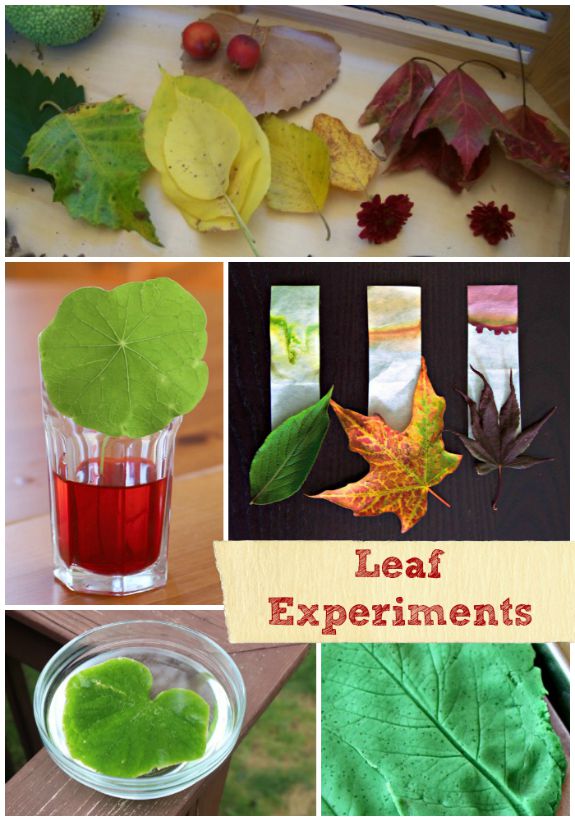 Fall Leaf Science Experiments

Learn about why leaves change colors | Playdough to Plato*
Put together a Fall Nature Tray & use a magnifying glass to get an up-close look | Edventures with Kids*
See how leaves breathe with this easy science experiment | Edventures with Kids*
Grab some playdough & make leaf prints to better view leaf veins | Learn, Play, Imagine*

Explore how water travels through leaves | Buggy & Buddy*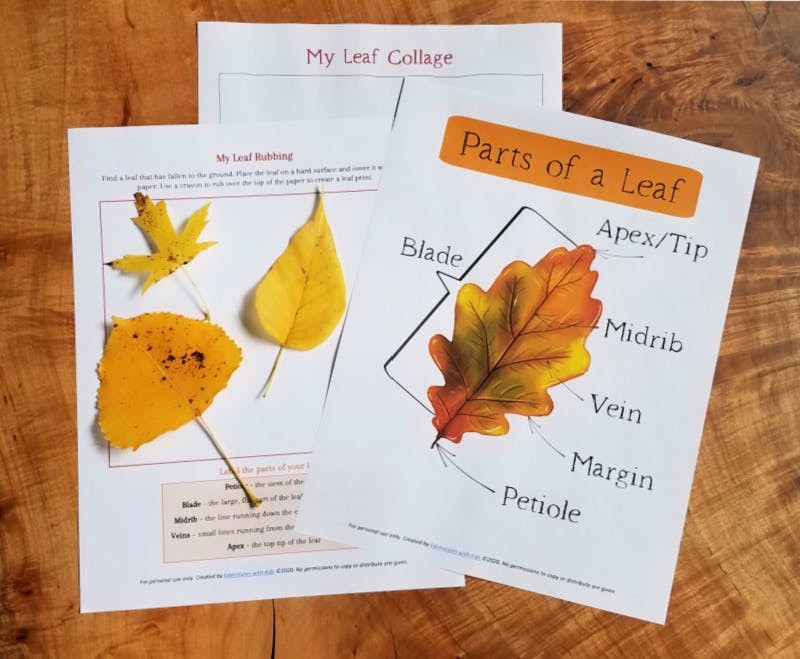 Enjoy some hands-on science with the *NEW* Leaf STEAM printable worksheets!
Identify leaves & trees with these free printable leaf cards! | Wildflower Ramblings
Look at leaf cells under a microscope!
Learn the science of leaves with Leaf Rubbings | Edventures with Kids
Read Leaves Fall Down and then sit under a tree & study why the leaves fall!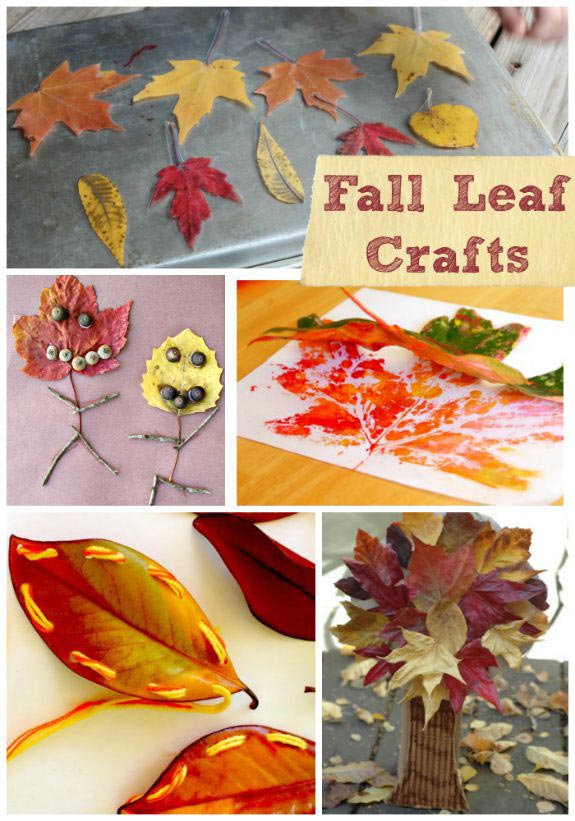 Colorful Leaf Projects for Autumn

Create these colorful Leaf Prints using paper & a hammer! | Edventures with Kids
Autumn Window Art | Kids Craft Room*
Read Why Do Leaves Change Colors and learn how to press leaves!
Offer kids a simple Invitation to Draw Leaves | Munchkins & Moms
Create & Learn with Laminated Leaves | Teaching Mama*
Make your own designs or explore science by designing leaf veins with this Leaf Scratch Art Kit!
Talk about symmetry in nature by creating mirror leaf drawings | Plot 55

I love this Fall Leaf Lacing craft which is great for fine motor skills | Rhythms of Play*
Make Leaf Chalk Art (a great idea if you have leaves that don't change color) | Coffee Cups & Crayons
Use your imagination to make Leaf People | Fantastic Fun & Learning*
Craft a beautiful Leaf & Paint collage for the season | Happy Hooligans
And while you have the paint out, make a gorgeous Leaf Print too! | Meaningful Mama*
More Fall Leaf Activities:
Fall Leaf Scavenger Hunt (with FREE printable cards!)
20 Outdoor Fall Science Activities
For more leaf fun, take a book on a leaf hunt when you head out to find your leaves!