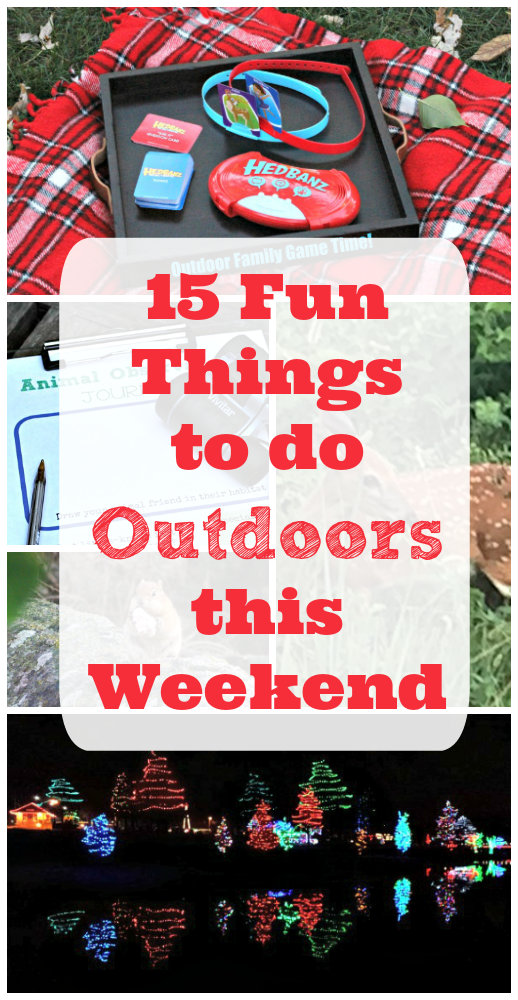 15 Fun Things to do Outside this Weekend
Research has shown that time outside helps our bodies to produce Vitamin D (vital for those growing bones!), decrease our stress levels and let's just be honest – stop our kids from getting to squirrely since they can stretch their legs and voices 🙂
Try one of these ideas with the family this weekend:
Visit a Playground
Want to know the BEST thing about playgrounds from November thru January?
No lines!
You'll probably have the place all to yourself — swing as long as you'd like, go down the slide a million times without waiting for the person in front of you 🙂 Heck, even the adults can join in!
Grab our free printable Playground Scavenger Hunt and scout out a new playground in your area.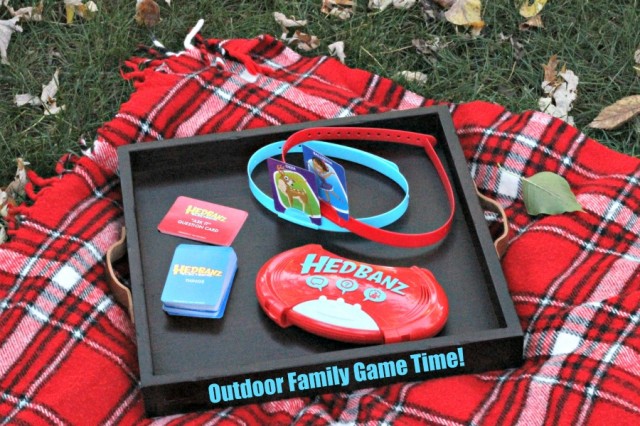 Enjoy some Family Game Time
I'm not talking about soccer or football — grab a blanket and take family game time outdoors this weekend!
Some of the best games to use are those without a lot of small pieces. We love the ones by SpinMaster Games (the card game Beat the Parents is a favorite of ours for car trips!) and the new Hedbanz™ Electronic is perfect for a family afternoon outside and also makes a great addition to the game shelf in a classroom!
Hedbanz™ Electronic is a fast-paced, team-based electronic version of the quick-question game of "What Am I?" and is great for kids ages 7 and up!
There are 3 ways to play: Ask "Yes" or "No" questions, describe the picture and act it out — and the game's unit determines which mode you'll play (which is so awesome because then parents can be the players instead of always 'reading the rules', right?!)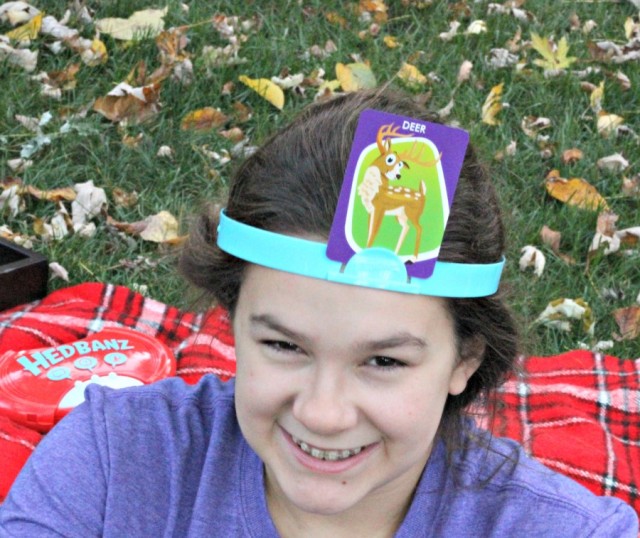 And then test your critical thinking skills — not an easy feat, I'll tell you!
So my daughter's card is a deer and I thought "Oh, this will be easy" — huh, not so much —
I say "The animal we saw at the park on our walk this week"
and she says "Ducks!" "Squirrel!" "Dog!"
Guess the deer made more of an impression on me than her 🙂 which is why I LOVE games like this because they make it fun to practice those great communication skills — thinking on your feet is such a great life skill for kids to master.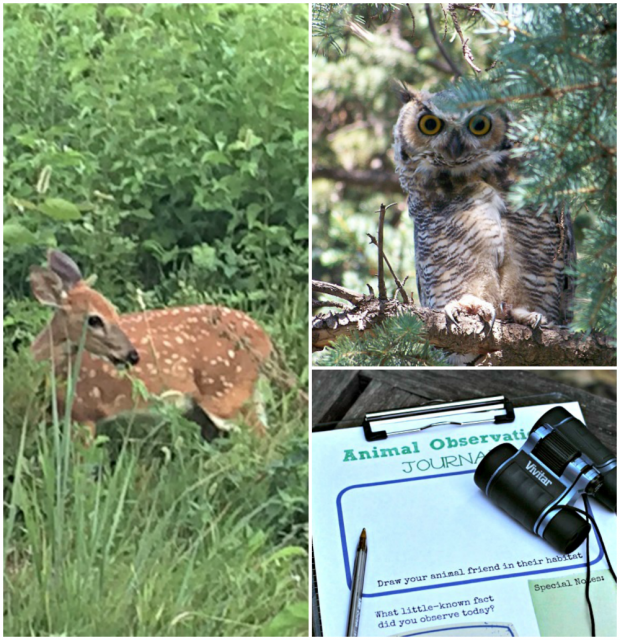 Be an Animal Tracker
When our kids were younger, we liked to get them outside for smaller bursts of time and one of our favorite activities was animal watching.
Actually, it still is — we will frequently stop on hikes when they notice an owl in a tree or deer in the woods. See that cute little guy!
This can easily be done in your own backyard, during a walk around your neighbor or a visit to a local park. Use this free printable Animal Observation Journal to track what you see!
Go wildlife spotting and see how many different animals you can find,
Grab a pair of binoculars and go bird watching,
If it's muddy, sandy or snowy in your area, search for animals track — we head out every year after the first snowfall to see who's roaming around the neighborhood!
All wonderful ways to connect with nature, practice your observation skills and see what your favorite furry friends are up to this season.
Build Something
Inspire a little engineering — it's great to allow your kids trial & error as them build and create and experimenting outdoors is the perfect place!
Use a rake to create a leaf maze
Or if you have snow, pull out a snovel and create a maze in the snow
Build a snowman (stacking & balancing those three large snowballs is a lesson in physics 😉
Grab those strings of holiday lights and create an amazing light display in the yard!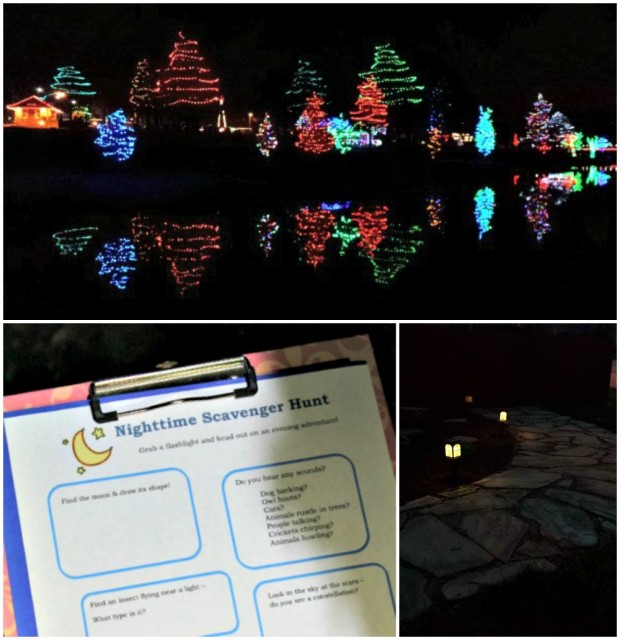 Enjoy the Darkness
Now that the sun sets so much earlier, I know it can be hard to get outside in the daylight but that's no reason to hunker down for the night — Fall and Winter evenings are the best!
Try Something New Together
Ok, full confession — before we had kids, I had never: snorkeled, played basketball, gone surfing, participated in a Fun Run, enjoyed a campfire in our backyard or volunteered at an outdoor service day. Not to mention, I had only gone hiking a few times and now we go monthly as a family.
There are so many things to try together — introduce your kids to something you loved to do as a child or try something new as a family.
Plan a family cross country ski outing
Try snow-tubing or snowboarding together
Research the highest mountain in your area and go for a 'scramble'
And there's always a hiking trail close by too — so get outside and make some memories this weekend!
More Family Fun:
12 Christmas Minute-to-Win-It Games
29 Ways to be a Cool Parent this Winter