AWESOME Outdoor Activities for Families to enjoy this summer (+FREE printable Adventure Challenge too!)
It's one of those times when nothing seems normal — so maybe it's a sign to try something new, you know, mix things up a bit, right?
We've all been stuck indoors a lot this year and yet, there are so many fun things to do outsidein summer! So I thought we'd offer a challenge to families this summer — can your family complete all the activities together before the school year begins?

12 Outdoor Activities for Kids & Adults
There's only 12 items on the challenge (not so hard at all) and feel free to substitute in something your family enjoys doing if you aren't able to do something on the list.
We even left a "Choose your Own" square for you too. Try something new together! Oor maybe you have a favorite family tradition you want to keep up with this summer. We're offering you some of our best tips & tricks, along with affiliate links to a few of our favorite items and FREE printables the kids will really enjoy too!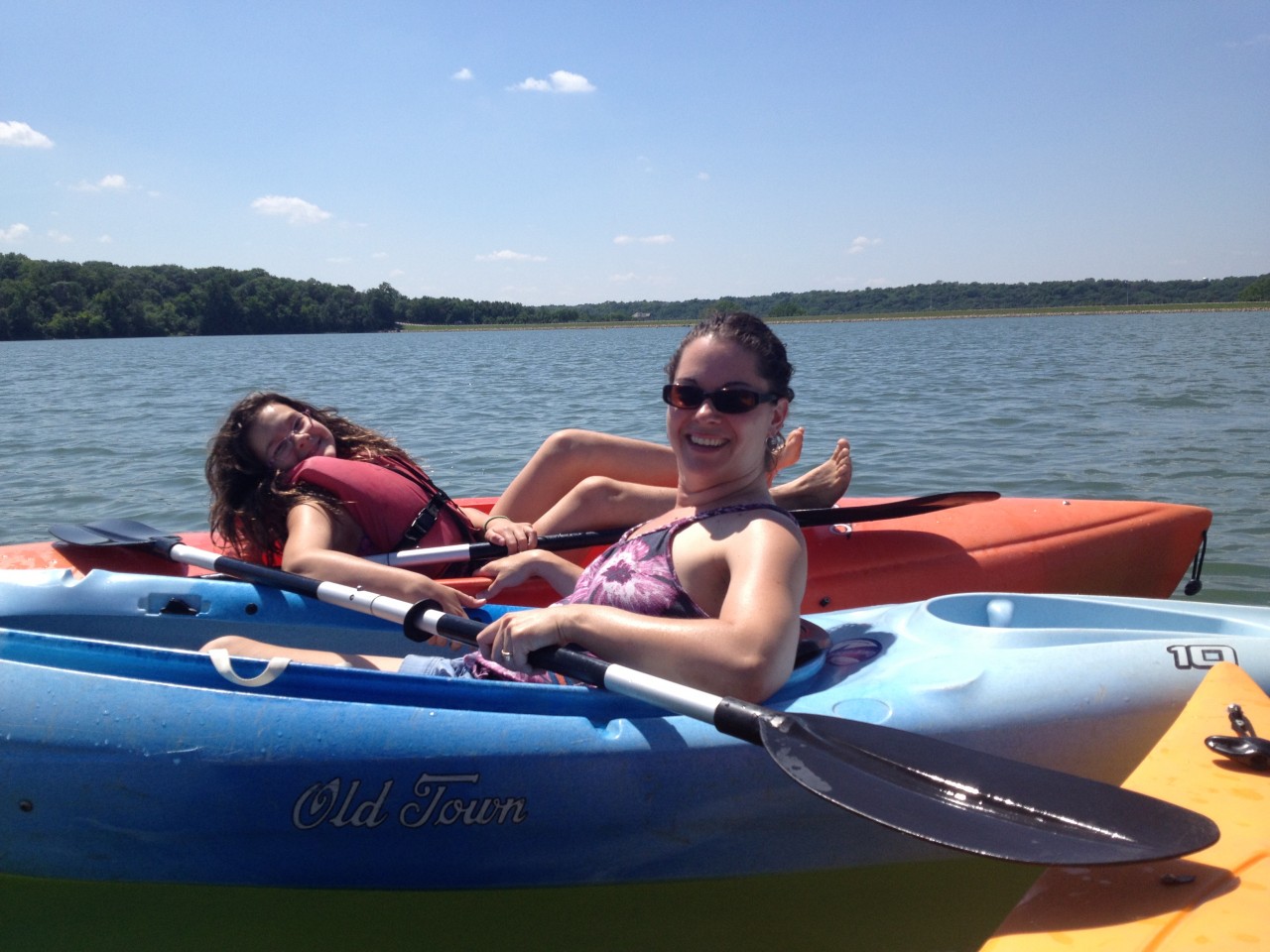 1. Paddle a Kayak
Have your kids ever paddled a kayak, canoe or paddleboard? Learning to paddle is a lifelong skill and one that's fun to do as a family. Many local parks & rec areas will rent kayaks, canoes, paddleboards and other small watercraft. This is a really great activity to do with tweens & teenagers too — it gives them their own space and encourages that "I can do this" attitude. Be sure to bring along a hat, sunscreen and some water when you go! And check out these 5 Tips for Kayaking with Kids too!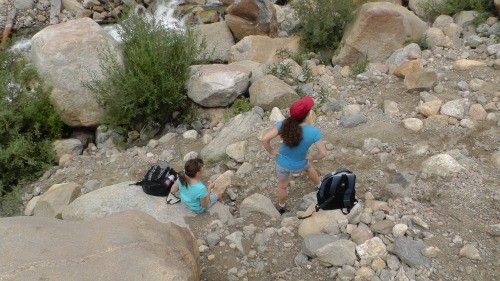 2. Take a Family Hike
One of the easiest challenges on the list — all you have to do is pick a trail & take a walk! And it's not just exercise — hiking is a great way to teach kids how to read a map, finding your way without Google, etc. One of the things we like to do on a hike is let the kids choose the route and take the lead to 'warn' us about things we might encounter (like a bridge, animal or those pesky tree roots that always trip us up).
Whether you choose a paved pathway or some rough & rugged terrain, a family hike is the perfect way to fit in some time in nature. Plus, you'll be surprised at how much kids talk to you on a hike (yep, even teens — once they get passed the eye-rolling and the "it's so hot!" comments 😉
Check out all our tips for hiking with kids for ideas on how to get everyone to enjoy the walk!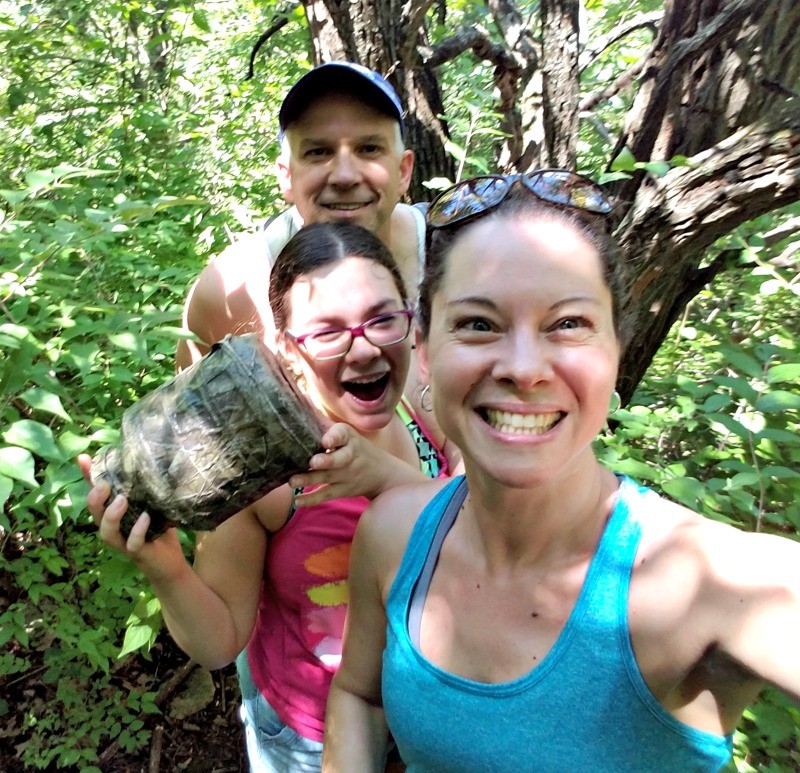 3. Find a Geocache
If you've never been geocaching, it's like a real live treasure hunt! Geocaches are small bins or tubs that are hidden around the world based on geographic coordinates. Inside each bin, you will find a variety of items. And sometimes there's a notepad or book you can sign to show you've found the cache too.
Use the website Geocaching.com to locate caches near you and then head out on an adventure to find it. You can use an app to help you locate the cache and most caches will also have a set of clues you can follow. Some are easy to find and others are super hard! It took us a few tries to find our first cache but it's lots of fun! Our favorites are the caches that are themed after books (we have a set of Harry Potter themed caches near us). And anyone can set up and hide a cache too — so that might be a whole new adventure to try with your family.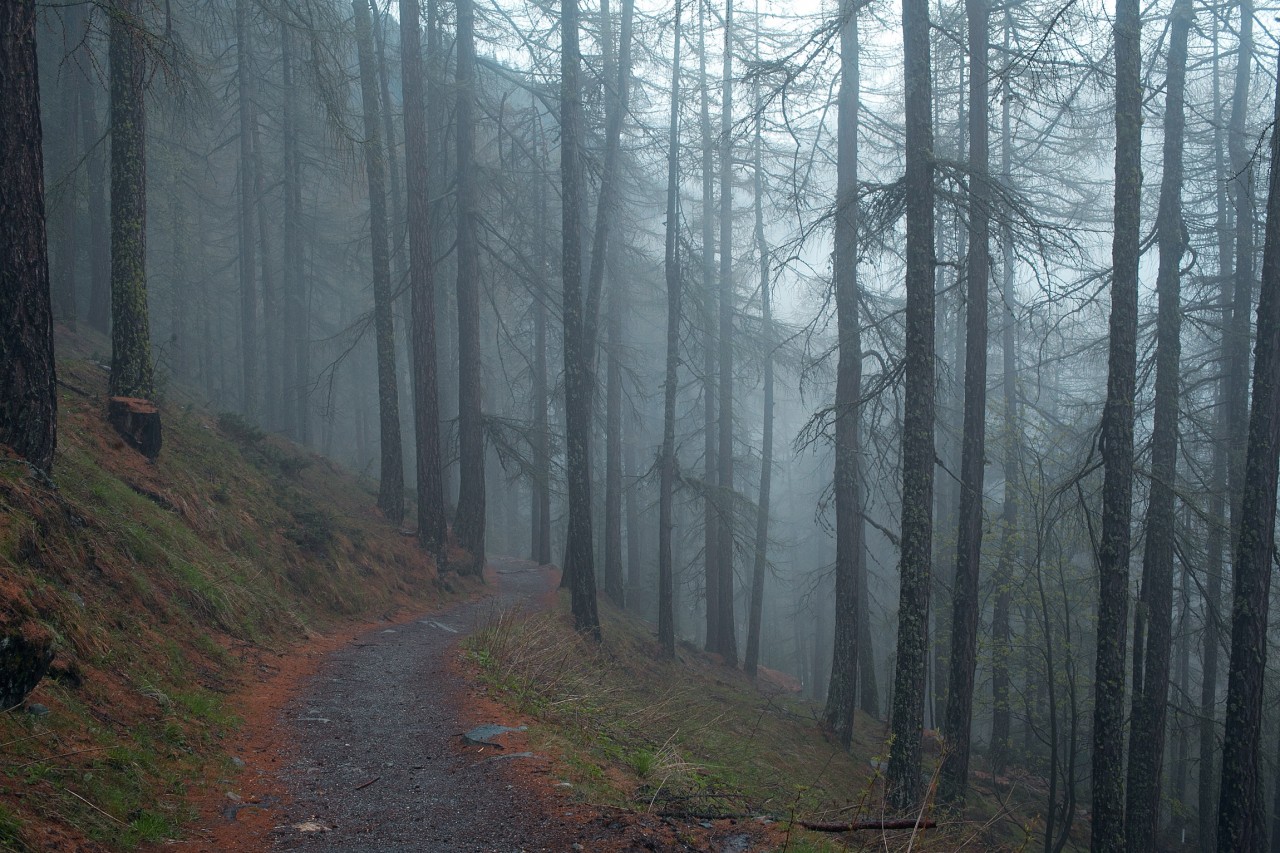 4. Explore a Forest
There's nothing like a walk in the woods to calm the soul. Take your kids out to a forest and explore one day — who lives there, what types of trees and plants can be found, what do you hear & see? Teach them things like moss grows on the north side of a tree. Or better yet, bring along a compass and teach them about orienteering & how to find their way out of the woods! Grab either the FREE printable Forest Scavenger Hunt or the FREE Nature Scavenger Hunt for more fun on your trip.
5. Go Camping
Don't worry if you're like me and not a fan of the whole tent-sleeping thing — there are LOTS of ways to camp with your family. If you have younger kids or are new to camping, try a family camp-out in your backyard first!
Or if you're not a fan of tents but enjoy the outdoors, camping in a cabin is an easy & comfortable option for families too. And there's always the option of Indoor Camping with kids too (especially if you have bad weather). No matter where you decide to camp, remember the best part — s'mores! 😉
6. Ride Bikes Together
My husband and I often say "kids just don't ride bikes anymore". And yet, it's such a vital activity for large motor development, balance and independence. So if you have bikes, get out for a ride this summer! And if you don't have bikes, try borrowing a few or even renting them for a fun afternoon adventure.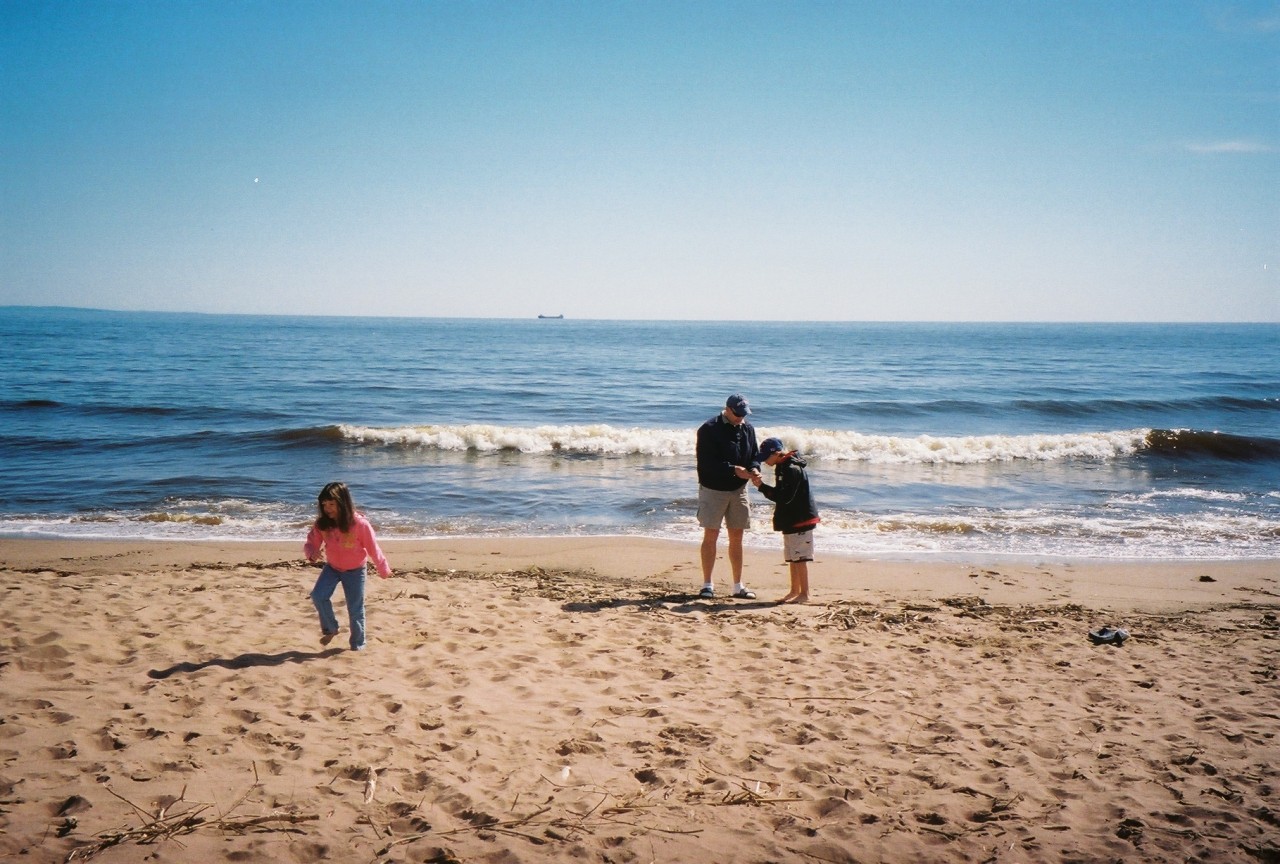 7. Spend a Day in the Sun
Take a vote on what type of 'sun' day activities everyone enjoys and spend a laid-back day outside. Run through a sprinker together, spend a day reading in the hammock or head to the shore for a Beach Scavenger Hunt (with free printable!).
8. Play a Backyard Game
I love playing backyard games with family and friends! And I'm always amazed at how many games there are too — bocce, ladder golf, badmitton, croquet, cornhole, jarts! Pull your favorite out of the garage or browse all the Backyard Game options and find something new for your family to try this year. This item is listed as "hit a birdie" on the challenge but feel free to play whatever game you like.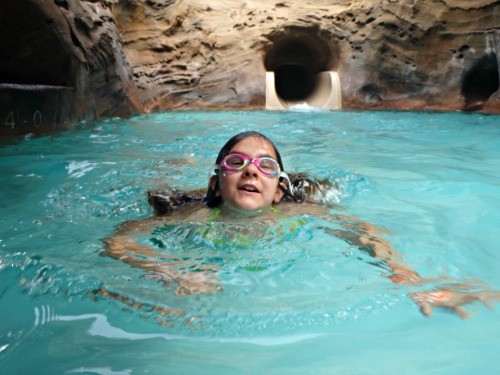 9. Go for a Swim
This might be more of a challenge this summer so be flexible with this challenge — maybe we should just call it "get wet" — if you don't have a pool open near you, try wading in a lake or ocean, going on a creek walk, setting up a slip 'n slide in the backyard or (if you happen to live near a coast) go snorkeling!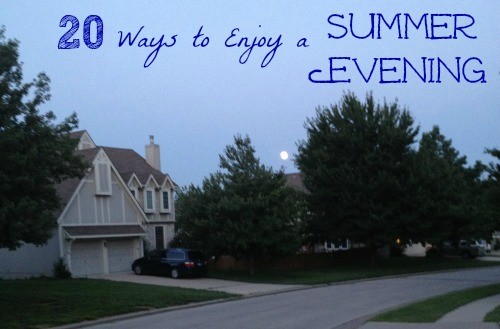 10. Explore at Night
One of the best things about summer are the cool evenings when the day seems to go on and on. Kids always love to get out and play on a summer night — try flashlight tag, or take a walk in a park on evening. You can also head outside and see fireflies, go stargazing or catch the meteor showers that happen each summer. Take a peek at these 20 Things to do on a Summer Night for more inspiration!
11. Snap a Selfie
Be sure to snap a picture of your family enjoying one of the outdoor adventures! Or snap one for EACH adventure you head out on this summer. Tag us on Instagram so we can see your adventures too!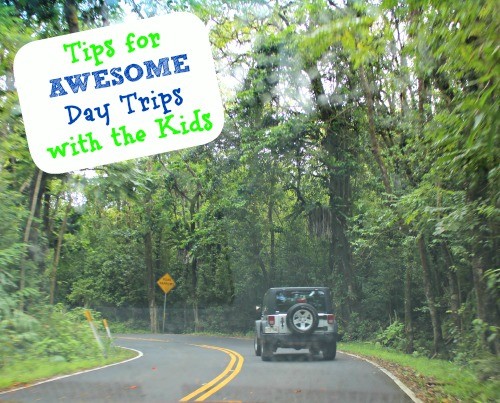 12. Take a Drive or Local Road Trip with Kids
Ah, the classic summer road trip! You don't have to go far or be gone for a long time to enjoy a drive with your family. In fact, sometimes shorter is better 😉 PIck a local spot for a drive or take a scenic route to enjoy the view. See our Tips for Day Trips & 40 Places to Visit for a few ideas!
Grab a FREE copy of the Outdoor Adventure Challenge & see if your family can check off all the items before the end of summer!
More Outdoor Summer Activities:
25 Outdoor Activities Kids Just Can't Resist
Outdoor Photo Scavenger Hunt {with free printable!}