This rock painting idea + fun things to do outside will inspire more creative play for your kids without having to hear "there's nothing to do" this summer!
I'm a toss-the-kids-out-the-door kind of parent.
Children (along with teens and adults for that matter) just don't get enough time outside. I can recall enjoying some wonderfully long days climbing trees, skating, creating, digging & exploring as a child.
But I grew up with siblings and neighbors that were all close in age so there was always someone who wanted to "go out & play".
My daughter doesn't have the luxury of playmates knocking at her door so lately I've been looking for ways to entice her to spend more time outside.
Since she really enjoys crafts and also likes to be surprised, we decided to create an Outdoor Activity Jar together to inspire more exploration & outdoor play this year.
---

30 Things to do Outside + Easy Craft for Kids
We just LOVE nature crafts because the materials are easily found in your backyard or neighborhood and they offer a great sensory experience for kids!
And this rock painting idea is just perfect for kids of all ages.
If you're ever played with a pile of rocks, you know what a great sensory experience it can be — turning those smooth stones over and over in your hands can be pretty calming.
For today's activity, all you'll need is a pile of your favorite rocks, some paint markers and a list of your favorite activities. We're including links to some of our favorite outdoor play ideas along with affiliate links for items that will inspire your kids to explore the outdoors!
A Big List of Fun Outdoor Activities
First, you'll need to make a list of all the fun things your kids enjoy doing outside.
This will vary for each family but I thought I would share a number of the ideas we have on our list to help you as you brainstorm: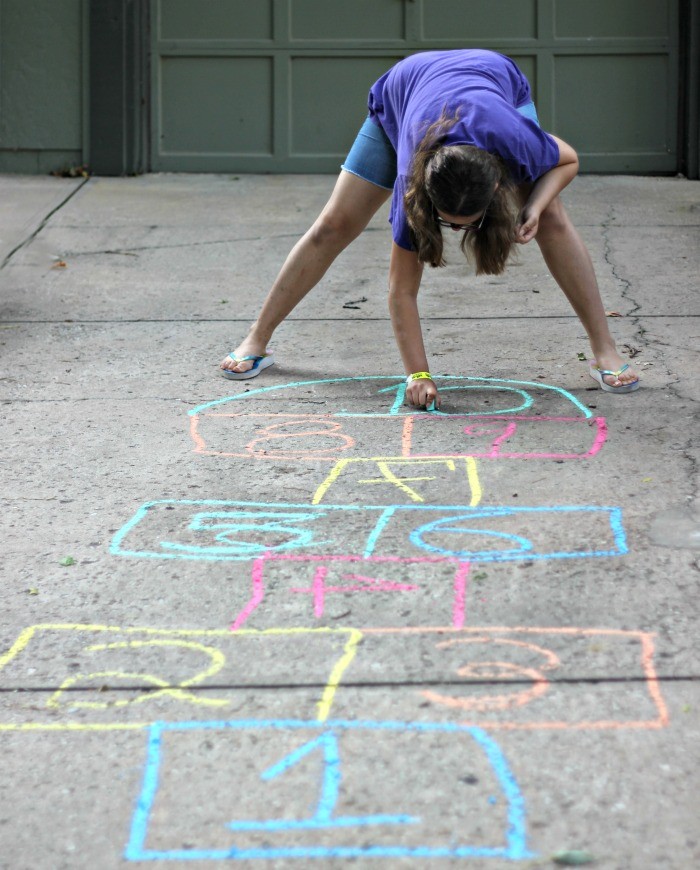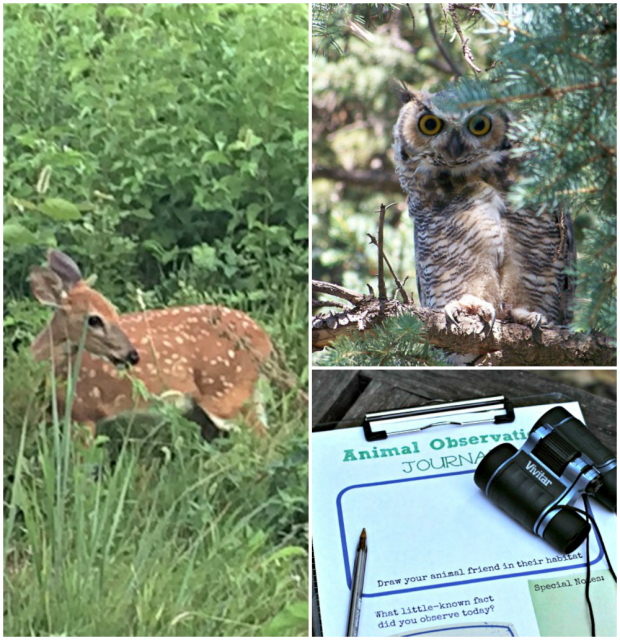 Gather nature items for crafts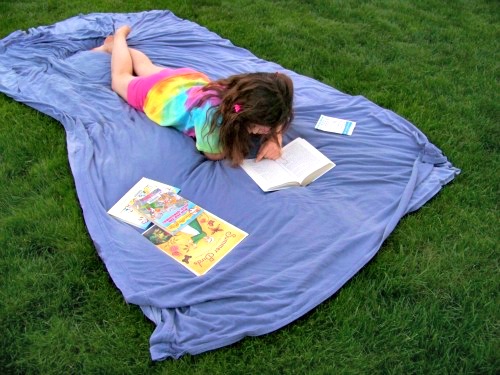 Search for fossils (just turn over rocks or dig in the garden)
Throw a frisbee — or a baseball or anything! Builds great eye/hand coordination 🙂
Practice violin outside (always fun to mix things up)
Paint the house — with water & brushes (not real paint). You'll be surprised at how entertaining this is for young kids!
Here are a few more ideas for your rocks:
° Build in the sandbox
° Play at the Water Table
° Make mud pies
° Ride your scooter or skateboard
° Build an obstacle course
° Walk on homemade stilts
° Go for a creek walk
Rock Painting

Next, grab a handful of decent size rocks and some permanent markers or paint markers. We chose Paint Markers with bright colors
which showed up nicely on rocks of any shade.
Now that you have your list, choose a rock for each item on the list and draw a picture to represent the activity.
For our 'Butterfly Hunt', we drew a butterfly.
For 'Backyard Games', we have a picture of a badmiton net and racquet.
For bird watching, we drew a bird.
Let your kids get creative!
This can be as easy or as detailed as they'd like to make it — some kids may take a few days to create their rocks while others will quickly outline symbols because they want to see what's next 😉
Then store your rocks in a jar or basket where it's easily seen & accessed by your kids! We put ours on the hall table right near the back door.
Fun Ideas for Outdoor Play
There are a few great ways to use the rocks to encourage outdoor time.
1. SURPRISE ACTIVITIES

Have your kids choose a rock for a 'surprise' activity each day!
Kids love to be surprised 🙂 Ask them to close their eyes, place the rocks in a bag or turn them over so the kids can't see each picture before they choose and then enjoy the activity together.
ps. this is also a fun way to cheer up a child who has had a hard day at school — sometimes getting out and playing is just what they need.
2. CHALLENGE ROCKS
Randomly choose 3 or 4 rocks and challenge your kids to complete the activities in a series — just like an obstacle course or challenge activity.
You can see in our picture, we chose to look for butterflies, paint a picture, play hopscotch and do some bird-watching.
This idea can be used for playtime in the backyard, at a local park or even with a group of kids. It's also great when you have a day off of school and want to spend some time outside.
For rocks with active activities (such as playing tag, frisbee, swinging, etc) you could even set up your own Challenge Obstacle course!
3. A MONTH OF ACTIVITIES
Challenge your kids to complete all the activities on the rocks in a one month period!
If you have 30 items on your list, it would be one activity per day.
If they miss a day due to weather or busy schedules, this will encourage them to do a few activities on the next nice day.
It's an easy way to inspire them to get a little more time outside, especially during those busy weeks.
What great activities would you include on your rocks?
MORE FUN OUTDOOR ACTIVITIES:

Turn Your Backyard into a Science Lab for Under $10
12 Months of Scavenger Hunts — more than 50 fun ideas!