My daughter was so excited when we got our first 'little green box' in the mail! I told her that we were going to do some science today (which she loves) but when she saw that our day would also include painting, crafts and time outside, I ranked as "the best Mom in the World" 🙂
Not familiar with Kiwi Crate? Let me show you a little about what we found in our crate.
Kiwi Crate is a mail subscription service that sends kids a box full of themed creative craft & science activities. Subscriptions can be ordered for your own children and also make great gifts for birthdays and holidays.
Here's the box that comes in the mail. Yes – the first thing kids love is that THEY GET MAIL!
We received the Bug crate.
All of the crates contain different themes and activities. Ours included a firefly craft, a bug painting activity, science cards and a list of suggested books and extension activities.
Each activity has it's own booklet with wonderful details: pictures of all items included, how much help will be needed from a grown-up, discussion questions and step-by-step instructions for completing the activity.
Crates are recommended for kids ages 3 – 7 years, but my 9-year-old had a GREAT time and was able to complete all the projects independently.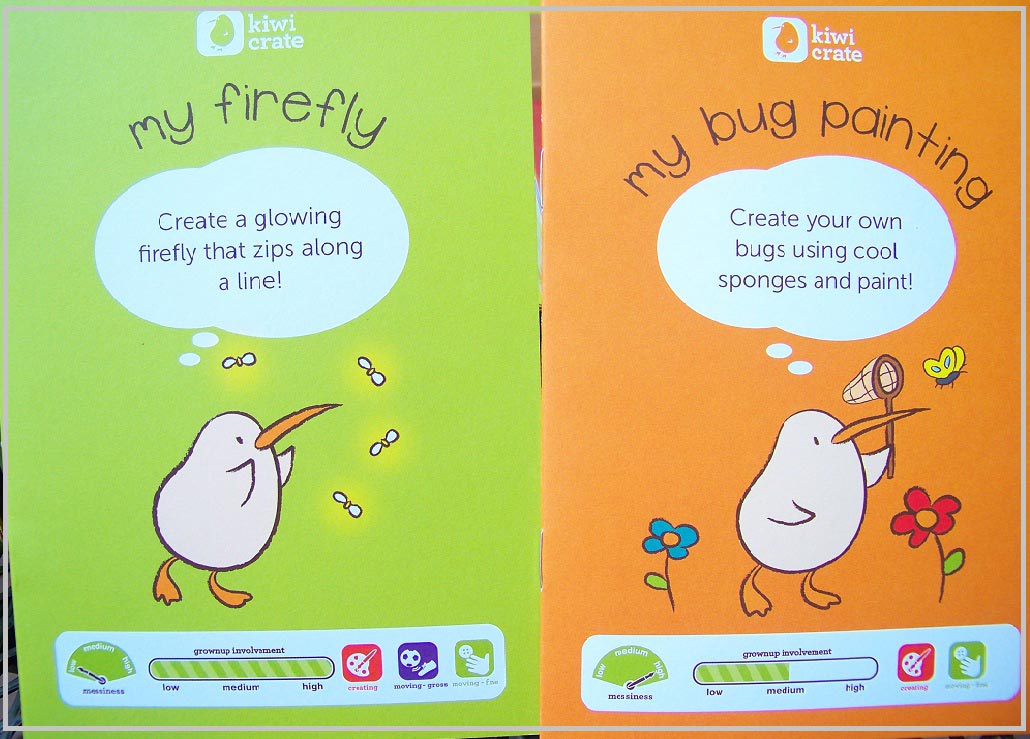 I loved that Kiwi included these beautiful science cards of bugs – so colorful and lists a variety of interesting facts about each bug!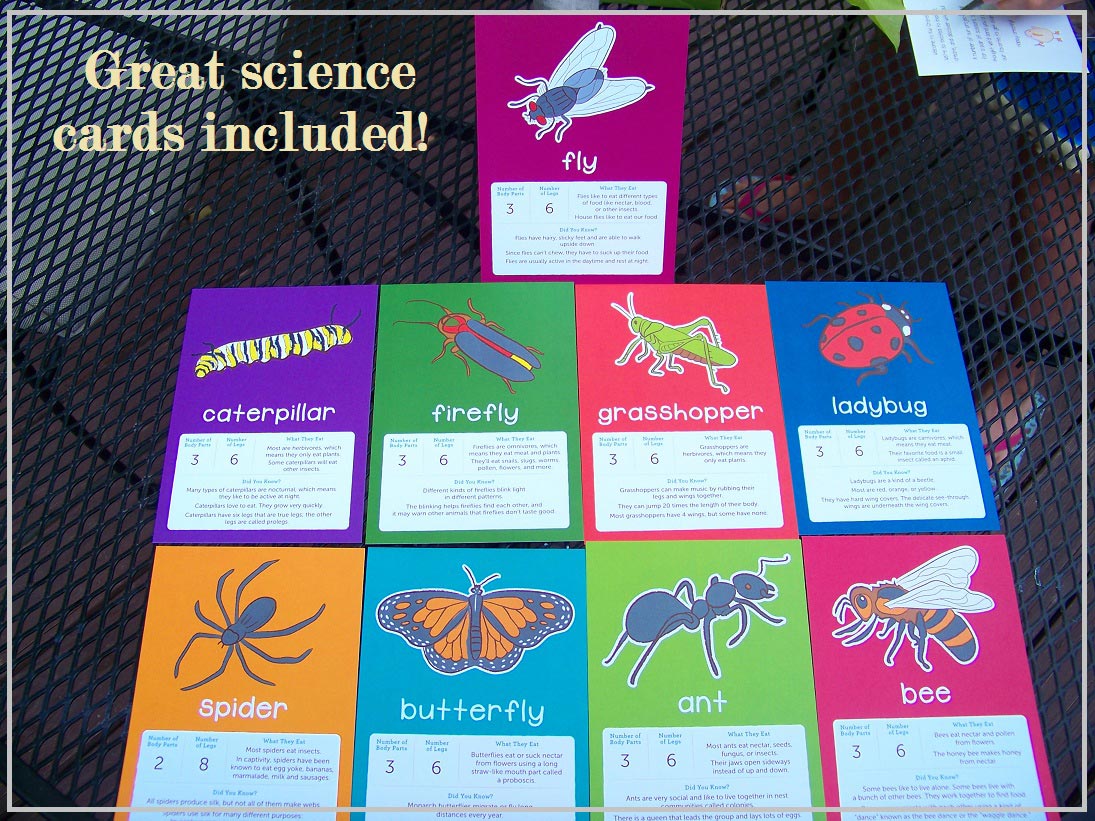 Kiwi is very thorough in what they include – all the materials that you need for each activity are included in the box! Really, you open the box and just get started.
The bug painting activity included a variety of sponges in bug shapes, along with the paints, paint cups and colorful papers so you can create your own bug scene.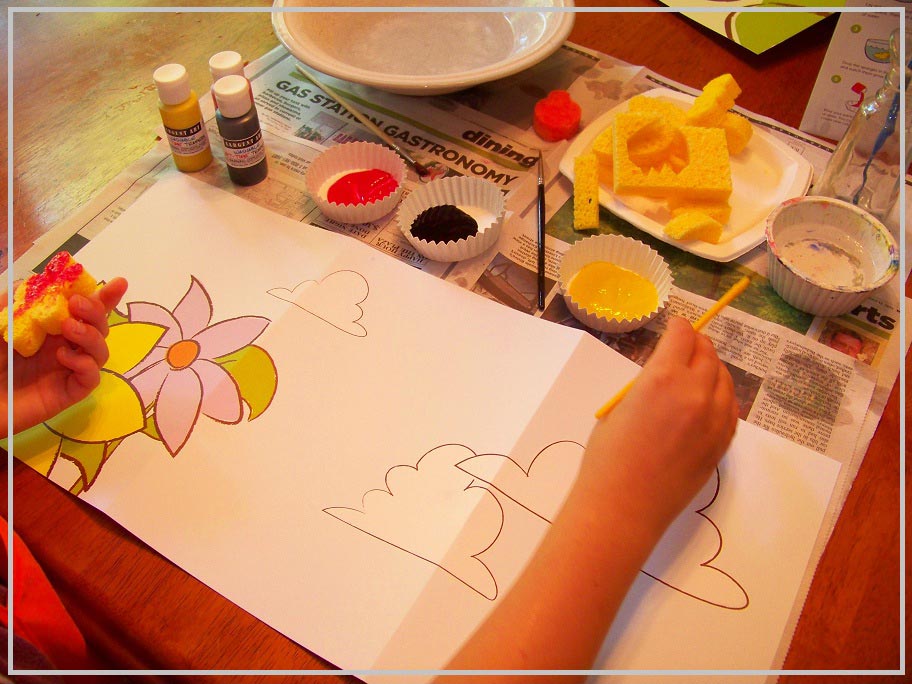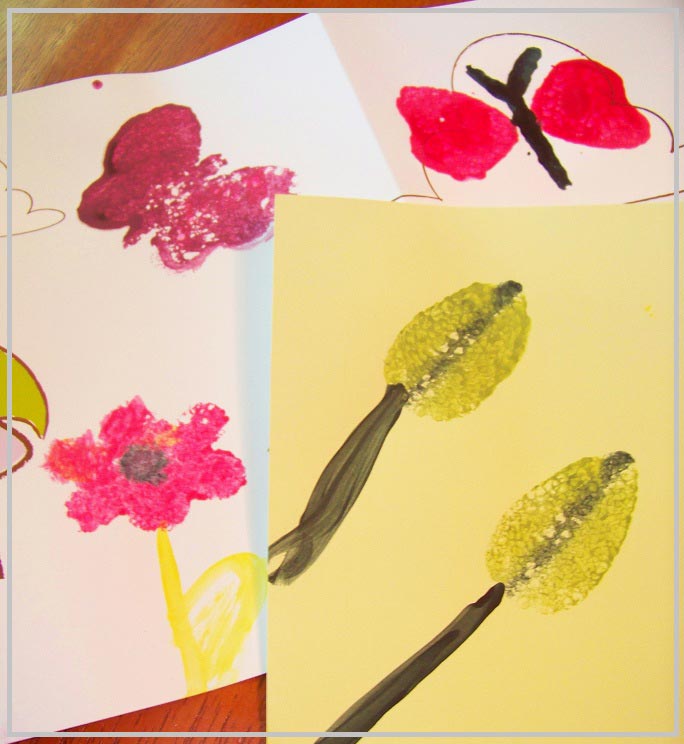 Here's the cute little firefly that we created — again, all materials were included — he even has his own light-up glow sticks that goes inside, along with a string that he rides on across the room – your own indoor firefly complete with a glowing butt 🙂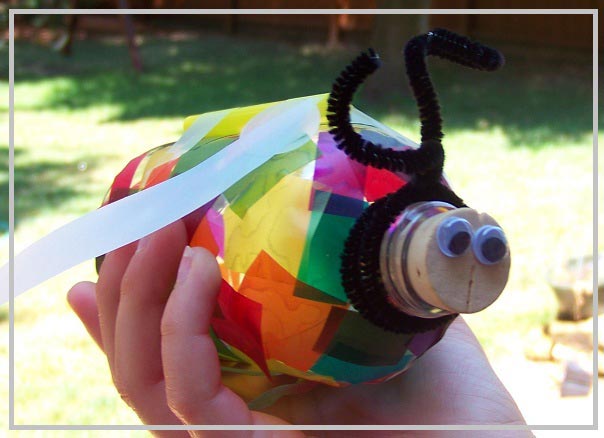 One of the things I loved about the activities is that kids and families can easily continue to explore the topic. We expanded with a few ideas of our own:
1. We spent an evening outside catching fireflies
2. We've also signed up to be part of the Firefly Watch project
The crates offer so much fun and lots of opportunities to be creative and learn!
All thoughts & opinions in this post are my own. I did not receive any compensation from Kiwi Crate for this post. I did receive a discount when I ordered a crate to use & review for this post and am a current affiliate with Kiwi Crate (because I love the idea of science-based learning!).