When is a book not a book?
When it's an inspiration for a really awesome activity!
As I was browsing through the Discover & Explore linky from last week, I was blown away by some of the great ideas that were inspired by kids books.
So this week, we're featuring some beautiful crafts and activities that we hope will inspire you to play & create with the kids!
Play & Create with Kids Books
Growing Book by Book has a wonderful list of stories & activities for Post Office Play (snail mail rules when you're a kid!)
Create this cool pretend cow milking activity from Life with Moore Babies.
I can't wait to create a fingerprint story with this fun idea from Life Lesson Plans.
The Educator's Spin on It shares how to enjoy the artwork of Eric Carle and create a beautiful bug painting.
Explore some science with the Three Bears and this oatmeal (porridge) experiment at Inspiration Laboratories.
Crayon Box Chronicles made this snowy paper tree craft – a great activity for any winter book.
Make some beautiful paper stars like the ones from Little Moments to go with any star book.
And last but certainly not least, I'm in love with this gorgeous book bunting from Sunny Day Today Mama made from the old pages of a favorite childhood story — what a creative decoration for any room!
Be sure to visit us late today for this week's theme — Kids Explore the World!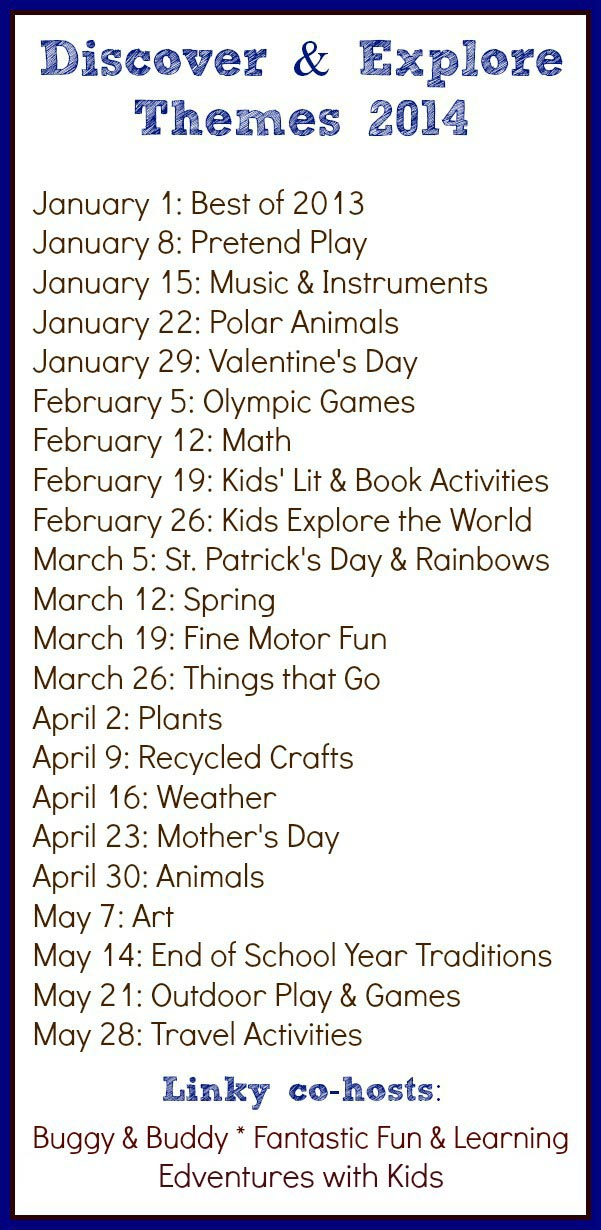 You might also like: