Fall has finally arrived in our neck of the woods!
This past weekend, it was 90 degrees (ugh!) and then whoosh! Fall weather swept in with those cool nights and gorgeous days. And when the weather changes, it always puts me in the mood to pull out the seasonal decorations 🙂
A few years back, I realized that many of our holiday decorations were either things the kids made at school or store-bought items. As our kids started to get older, I knew I wanted to have some family-created items that would become cherished parts of our holiday traditions.
One of the perfect group crafting item is garland! So I thought I would round-up some beautiful Autumn strands that you can make together (as a family or even in a classroom) and are perfect for Fall, Halloween or Thanksgiving.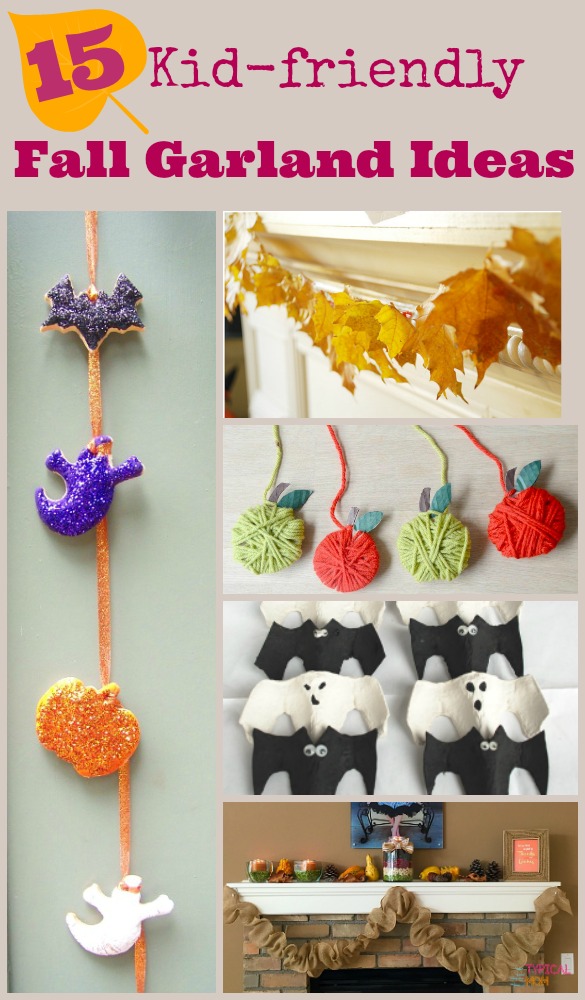 15 DIY Fall Garland Crafts for Kids
Do you know what I love about garland? It's a collaborative individual craft!
Individual because each person can make their own sections and collaborative as it's all connected together. It really reminds me of a family in a way — we are each our own individuals but come together to collaborate as one family unit.
And I also love that garland doesn't have to be created in one session (because sometimes you only have a small amount of time). So it's a craft that can easily fit your family's schedule (not matter how chaotic that may be 😉
Here are a few of our favorites — not to worry, some are crafty and others are collabortive projects for families that love to be together without the glitter & glue.
I hope you find one that inspires your family to create together this Fall!
DIY Autumn Garland
Easy Burlap Garland | The Typical Mom
Pumpkin Vine Garland | Fantastic Fun & Learning
Yarn Wrapped Apple Garland | Red Ted Art
Fall Mini-Banner {w/free printable} | I Should Be Mopping the Floors
Easy Leaf Garland | Lorajean's Magazine
Halloween Chains and Bunting
Halloween Glitter Garland | Edventures with Kids
Canvas Halloween Pennants | One Creative Mommy
Ghost & Bat Egg Carton Bunting | Zing Zing Tree
Paper Mummy Chain | Edventures with Kids
Jack o'Lantern Chains | Mama Smiles
Trick or Treat Witches Hat Banner {free printable} | Crafty Moms Share
Halloween Countdown Calendar | Edventures with Kids
Thanksgiving
The Thankful Pumpkin Blessings Banner | Extremely Good Parenting
Thankful Leaf Garland {free printable} | 281 Designs
Thanksgiving Chain {free printable} | Silverbox Creative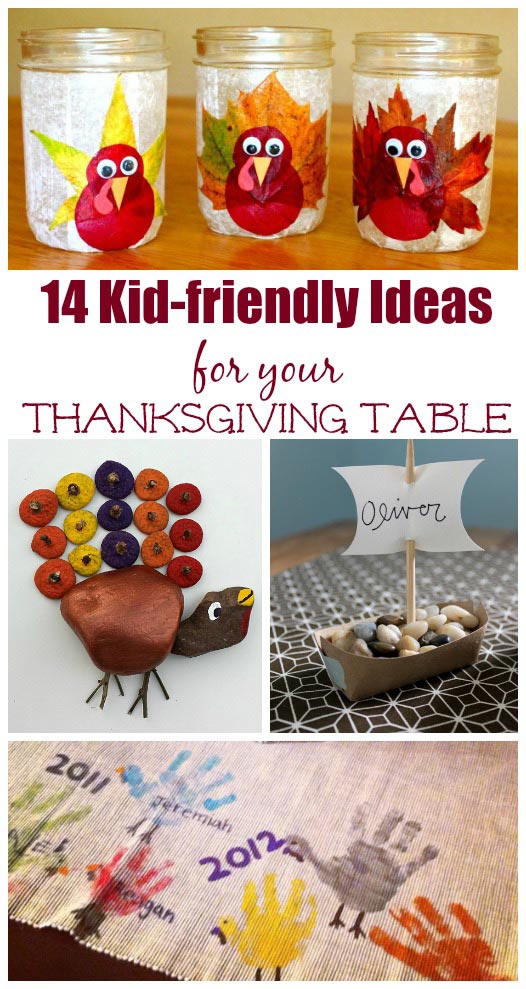 MORE FALL DECORATING IDEAS:
Spider Web Treat Holder for the Front Porch
Halloween Glitter & Glow Mini-lights