Today we're going to talk about how to help your child increase their attention span.
I know, we can all use practice with that, right? It's the age we live in — things move so fast and kids don't have the time they need to process their experiences.
However, that processing time is crucial to their development!
The article — What Helps Kids Focus Better & Why They Need Help — is a must read for any parent or educator! Research has shown us that kids will learn best when they can focus and maintain attention to a task. BUT that doesn't just come naturally to children — we have to give them opportunities to practice and build this skill.
And one of the ways to do this is to inspire kids with a fun outdoor adventure!
There are a number of benefits to getting kids more time outside — it increases creativity, reduces stress, allows them to build their imagination —
and gives them an opportunity to focus and expand their attention span!
---
Animal Observations: Tips for Teaching Kids to Focus & Listen
When kids are outside — exploring the backyard or the woods — they are more likely to stop and listen to sounds they hear and to watch animals scurrying about the area. You'll often hear "Mom, what was that!" or "Did you see the animal in the trees?" as they head off in search of where it went next.
Today's activity is part of our Explore the Forest series — observing from afar! We've included affiliate links to a few of the items we refer to for this activity.
If you missed our earlier posts, be sure to visit:
15 Fabulous Books about Forest Animals
50 Free Forest Animal Crafts & Activities
Explore the Forest: 7 Tips for Hiking with Kids
Animal observations are a wonderful way to help kids work on their focus and attention.
So many children love to watch animals! I can't tell you how many times we've stopped a hike or bike ride to see what's going on with one of our wildlife friends.
And let's face it, if we're going to practice increasing our attention span, it's a lot more fun to focus on animals outdoors where kids can move around and use a number of their senses.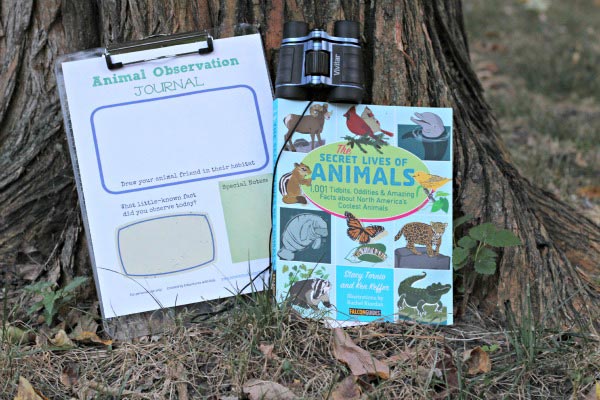 There's an excellent new book out this month titled The Secret Lives of Animals: 1,001 Tidbits, Oddities, and Amazing Facts about North America's Coolest Animals
.
It's an amazing resource that shares TONS of details — where to find wildlife, science & outdoor activities kids can do and "little-known facts" about each of the critters. Whether your kids are fans of insects, birds, reptiles or furry friends, they will find some of their favorite (along with a few lesser known) animals in this book!
And I love the title — "The Secret Life of Animals" — which is why we need to be animal detectives in order to observe and learn all the secrets!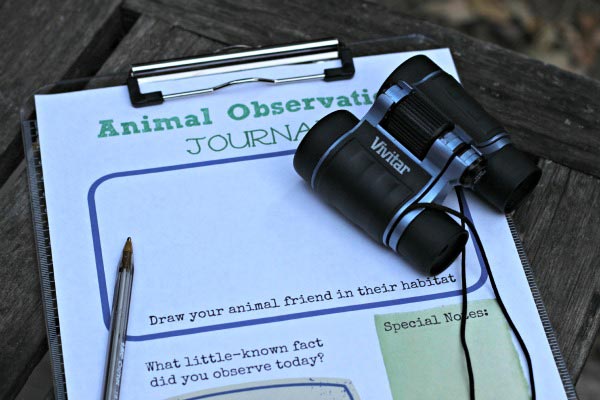 For this activity, we created afree printable Animal Observation Log!
Kids can choose an animal, print a copy of the free animal observation sheet and head outside to track down their friend. This will require them to practice their listening skills and also hone their "I spy" skills since many animals use camouflage to blend into their surroundings.
Bring along a pencil/pen and grab a pair of Kids' Binoculars
too (they are an excellent early-learning science tool!).
Once you've tracked down your animal, stop and watch them — what are they doing?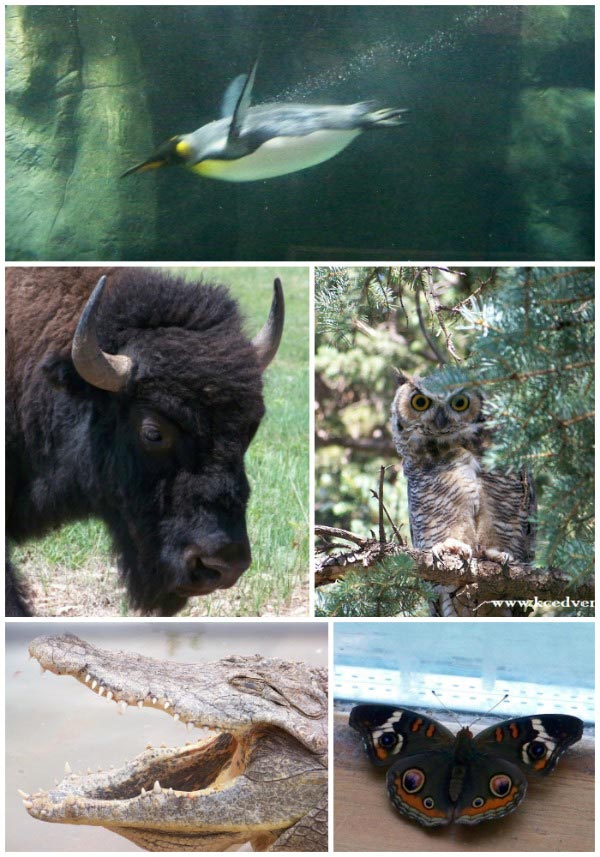 Kids can use the Animal Observation log in their own backyard, on a visit to the zoo or a National Park or anywhere you might run into wildlife!
We have frequent encounters — the owl that lived in our backyard when we visited Colorado, the bison at a few of our park visits, the butterfly we raised on summer and our favorite is always watching the penguins swim at the zoo.
The journal page encourages kids to draw a picture (or take a photo) of the animal in their habitat, observe a few of those "little known facts" and write any special notes or observations. I love that you can use the journal page over and over — kids can create their own nature book by observing all of their favorite wildlife friends 🙂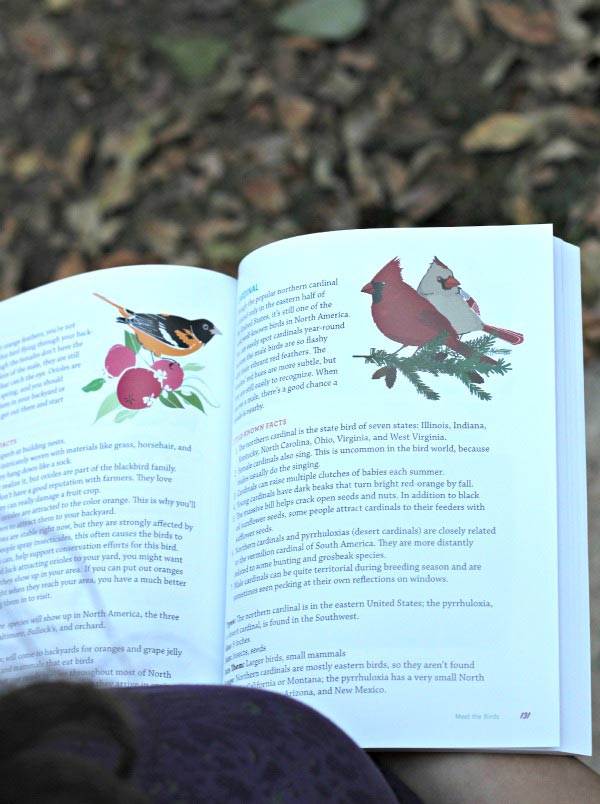 We decided to see if our neighborhood cardinals were back in 'town' yet! They always set up a nest in one of our backyard bushes.
A few "little known facts" we learned about the cardinal:
√ Both the male & female birds sing (which is rare in the 'bird world' — usually it's only the male that sings)
√ Baby cardinals have dark beaks that turn bright red-orange by Fall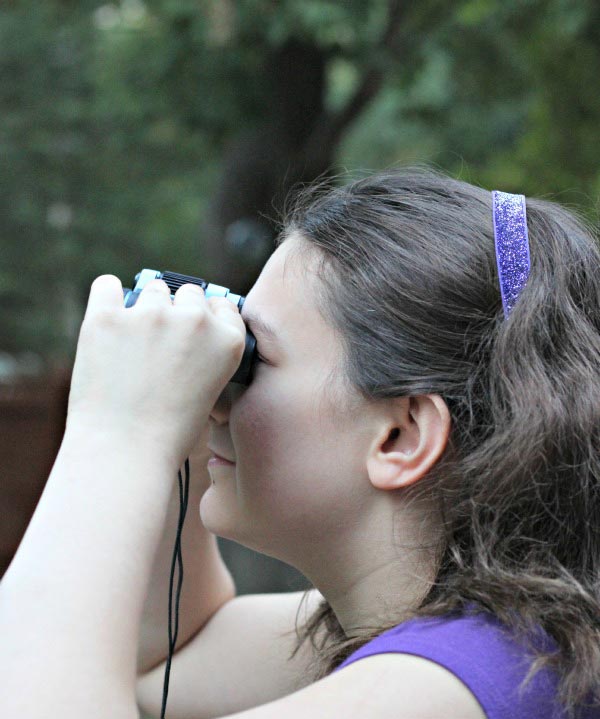 After spending a little time in the yard and searching the trees, we realized there were quite a few squirrels getting ready for the colder weather, a woodpecker finding food (we could hear him loud & clear 😉 but no sign of the cardinals yet. But they should be coming 'home' any day now!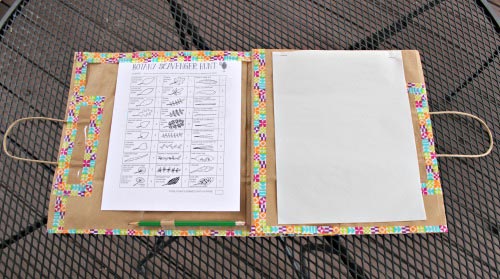 MORE ANIMAL OBSERVATION ACTIVITIES:
DIY Nature Notebook with 50+ free printables
12 Citizen Science Projects for Kids
Exploring Animal Tracks in Winter