As you may remember from our 48 Things Kids Should Know Before they go to College, our oldest started college last year. As a parent, it's these moments when you hold your breath and think "did we teach him the skills he needs to succeed?"
The months and years of showing him how to use a planner, sort laundry, communicate with teachers, make good choices — here's where 'the rubber meets the road', right!
Well something must have sunk in from all those discussions because he actually TAUGHT me something this past year 🙂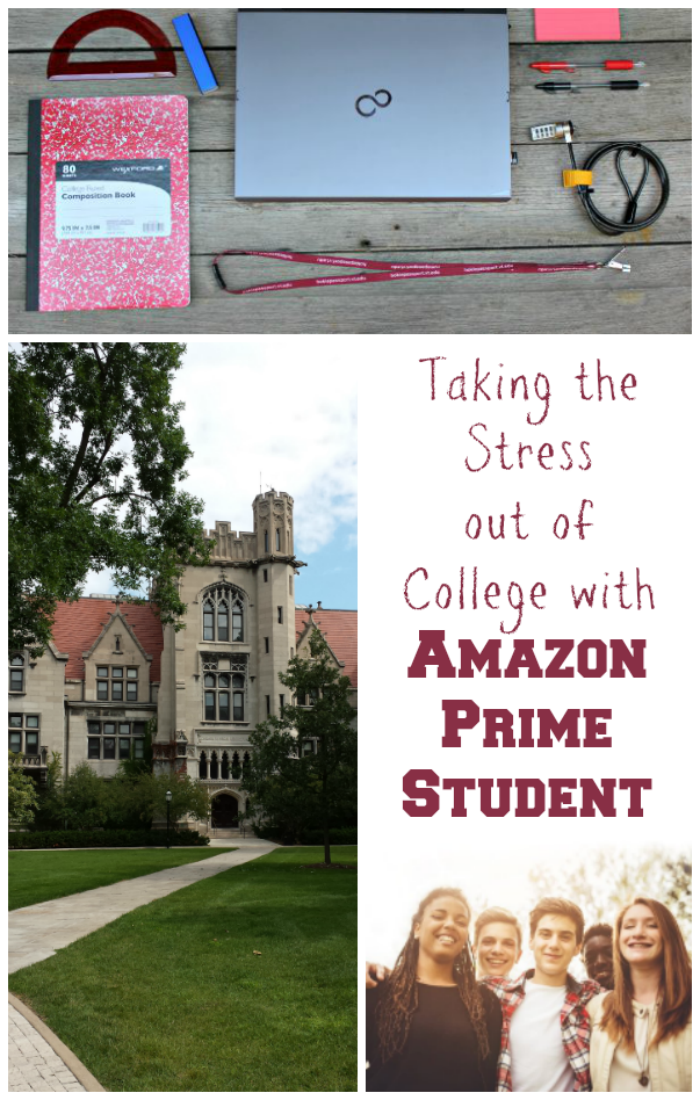 Taking the Stress out of College with Amazon Prime Student
About two weeks into his first semester, I got one of those texts:
"Mom, I ran out of the hair gel I like; should I order it from Amazon?"
My first response was "Yea! he's not asking ME to do errands for him while he's 900 miles away" — Score one for teaching independence!
And also because the last time he asked me to buy this, I TOTALLY got the wrong thing 🙂
My second response was "Amazon? Have you ordered from them before?"
And then came the next text — "Yea, I signed up for an Amazon Prime Student account before I left for school."
How awesome is that?!
So instead of ME running to the store to grab hair gel (which I'd probably get wrong again anyway) and then packing it up in a box and heading to the post office or FedEx to send it, he can just order it as needed and it will be on his doorstep with FREE shipping (no minimum order when you're a Amazon Prime Student member) AND he's learning to plan ahead for what he needs and taking full responsibility for shopping.
And it saves him a lot of stress because he can order what he needs any time of the day or night without having to find a ride to the store or using that precious study time to shop.
As a parent, you don't want them to have any excuses to NOT study, right!
When he came home on break, I asked him about the other benefits he has with the Amazon Prime Student account (because I knew as an Amazon Member, I have some great benefits in addition to the awesome free shipping with no minimum order).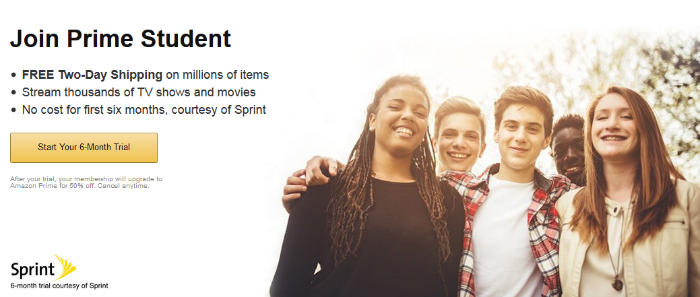 First you need to know that Amazon Prime Student is FREE for the first 6 months, courtesy of Sprint!
So really it's a no brainer to have your teen sign-up this semester.
As a member, your college student will have free two-day shipping, access to thousands of movies and TV shows, exclusive college deals, and more!
For example, when my son needed to order his academic planner this year, it only took him a few seconds to pop into his account, find the updated version of the planner he ordered last year and have it sent — with free 2-day shipping so he knew he'd have it before classes started!
And when he texted that he only has one pair of sheets for his bed (which I know are sooo hard to find in that XL twin length after the back-to-school season ends), it was so easy to find a set of exactly what he wanted — navy, XL Twin Sheets for a dorm bed — even when the stores won't carry things like that because they're considered out of season.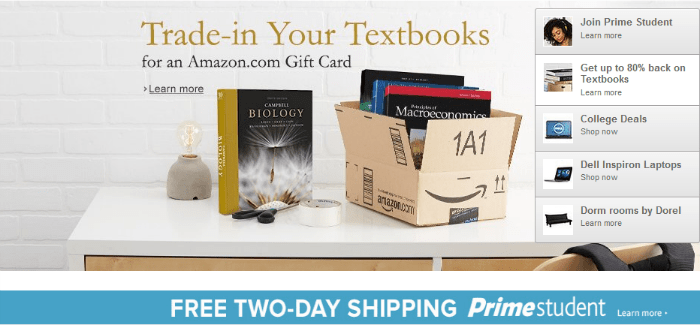 Students can also trade in their textbooks for Amazon gift cards too which is a great option at the end of a semester.
Oh, and college kids also get other HUGE benefits like the free unlimited photo storage which is perfect when they need to put those pictures somewhere to free up room on their phone.
PLUS, they can earn credit for every friend who joins Amazon Prime Student too! When they refer a friend, they will earn a $5 credit for themselves in their Amazon account and the friend will also get $5 too (and I don't need to tell you that if you have a college student, every $5 is a big deal with the crazy cost of tuition and stuff these days 😉
And after the free trial period, Amazon Prime Student is half the price of a regular Amazon Prime membership and includes over a million songs with Prime Music and one free pre-released book a month with Kindle First.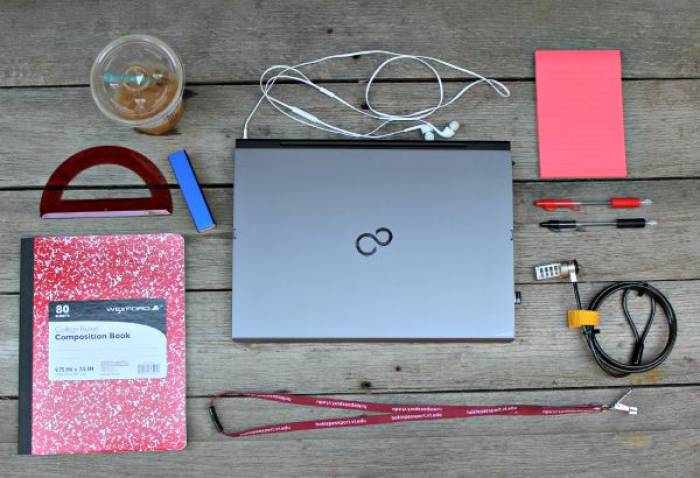 And all this saves me the time and hassle of buying & shipping what he needs (and believe me, college students need a lot!) — which is not only time consuming but pretty expensive.
PLUS, now I can focus on putting together those FUN college care packages that I like to surprise him with since I don't have to worry about the necessities.
As a parent of a college student, you don't just stop parenting when they head off to school. You will spend a LOT of time helping your grown up kid to navigate their new life.
Spend that time helping them with all the BIG stuff (talking through schedules for their major, roommate issues, how to do laundry 😉 and let them take on the small stuff – like buying their own hair gel or anything else they might run out of during the semester.
I was selected for this opportunity as a member of Clever Girls and the content and opinions expressed here are all my own.