We're back with the Online Book Club for Kids — this month's featured author is Donald Crews.
Some of our favorite books from Donald Crews include his transporation stories – with vibrant colors and simple text, kids love to learn about the various ways we get around in the world.
These are great books to read with kids before exploring a new type of transportation. For example, Flying will introduce them to air travel, School Bus
is a wonderful read before heading off to classes and both Harbor
and Sail Away
introduce kids to boats. I've included affiliate links for your information and convenience.
And of course, there is the book Freight Train
— one of Crews' most famous books and a Caldecott Medal winner was the one we chose for our project this month. Both of my kids LOVED this book when they were younger. The colors are so bright and they would memorize the few words on each page so they could 'read the books to themselves' when they were very young.

Make Your Own Freight Train
We used tissue boxes and shoe boxes to create our own freight train.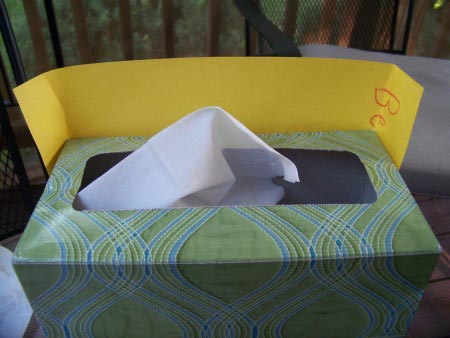 Choose brightly colored construction paper in each of the colors of the train cars. Wrap and tape the paper around each of the tissue boxes leaving it open at the top so you can easily slip items into the box (I'll explain more about this in our coloring matching activity).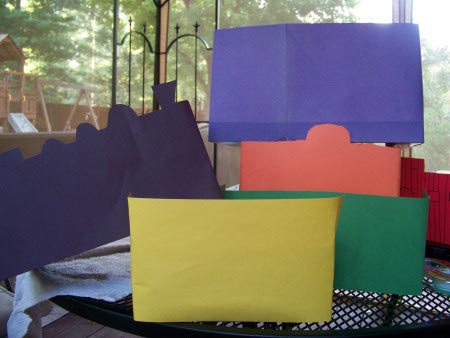 We decided to draw details on each of our train boxes. You can use the book to design your own train cars – the kids will really enjoy this part of the activity.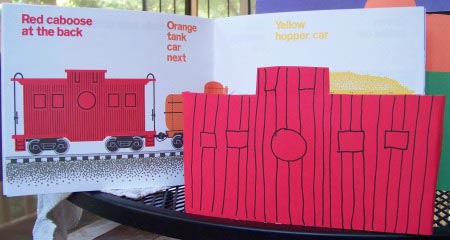 For the train engine, we used white chalk on black paper for our design.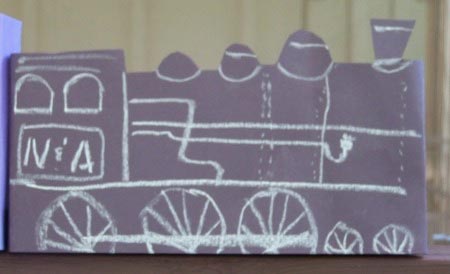 Once you have each of the train cars created, read the story and have the kids put the train cars in the correct order. If you'd like, you can also connect them together with pieces of string. Then they can drag them around the room and 'drive' their train.

Practice Color Matching
Now that you have train cars created for each color, look around the house for brightly colored items. We chose some crayons, small toys and knick-knacks that would easily fit in our boxes.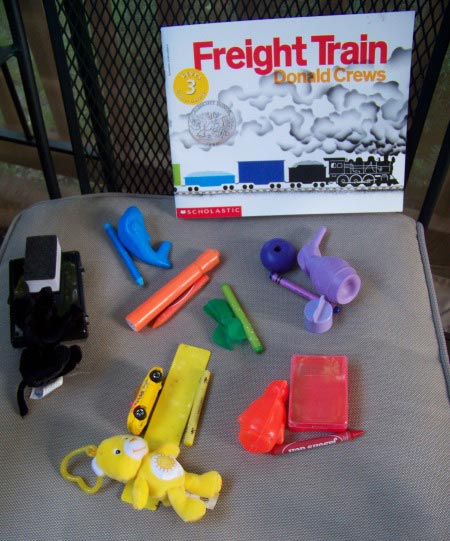 Jumble the items together and then have your child choose one item and place it in the train car with the corresponding color. Make sure to name the color of the item and the train car as they sort the items. This activity is great for developing small motor skills and learning/reinforcing colors.
We have some excellent ideas to share with you this month! Make sure to visit each of the posts below for more wonderful activities that pair with Donald Crews stories.