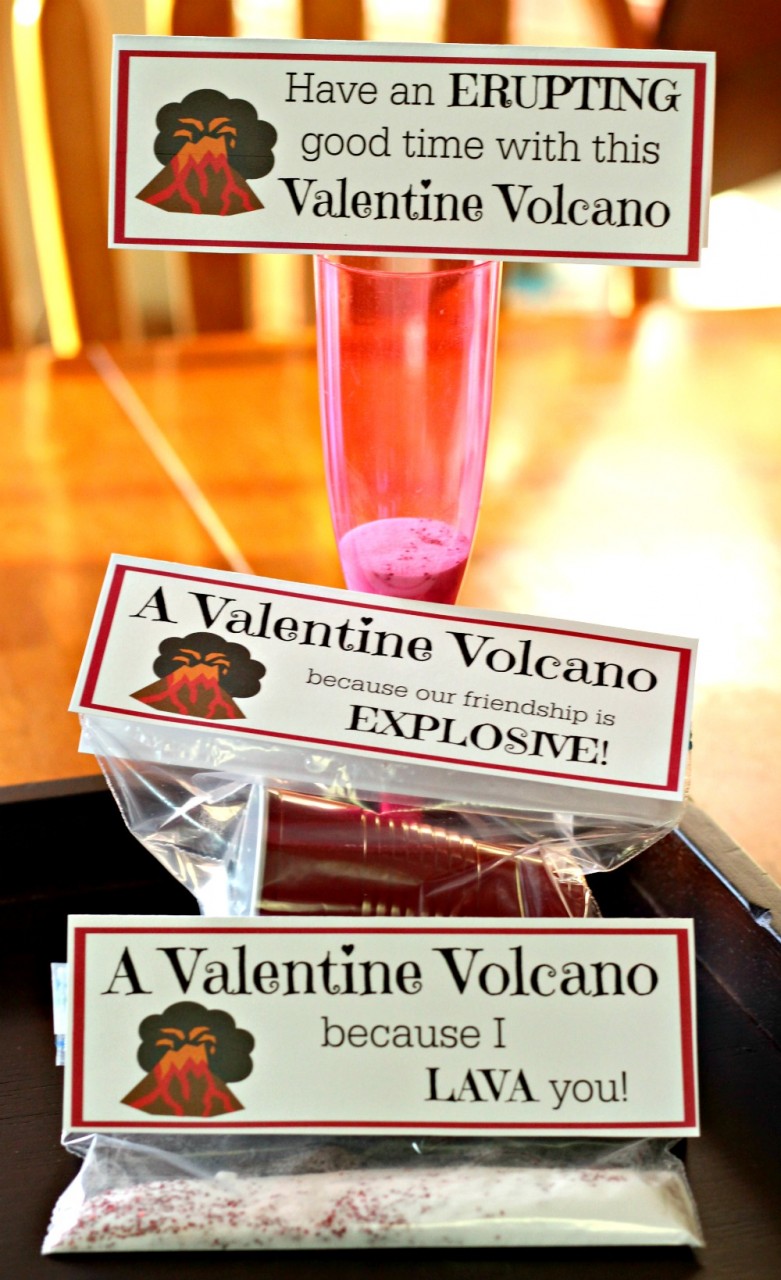 Enjoy these no-candy, free printable Valentine's Day activities that your kids will LOVE!
So here's my thing with Valentine's Day (well, actually two things)...
First, the store-bought, pre-packaged card sets that have 24 valentines to a box -- It. Drives. Me. Nuts!
Why?
Well, my kids haven't had 24 kids in their class EVER. So every year, I'm stuck buying two boxes in order to accomodate the 26 or so friends in the class.
And second, I'm not a fan of yet another candy holiday -- I mean, I just got my family back on the eating-healthier bus after Christmas (and believe me, it's not always easy to get them back on track if you know what I mean ;)
So today, I'm going to solve BOTH of these problems with this FREE printable Valentine Volcano activity & card set!