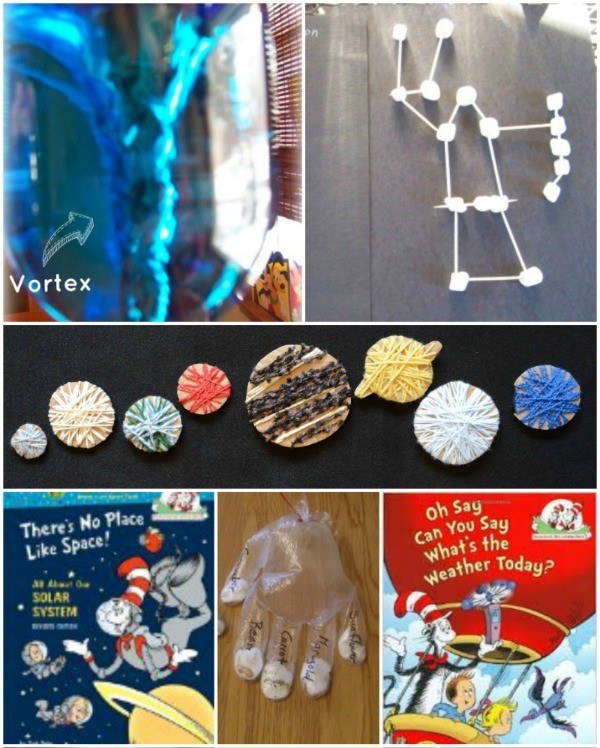 Explore science this Spring with these fun & easy activities and experiments about weather, gardens, space, trees and the human body!
This newer Dr. Seuss series makes it so easy to introduce science, geography and other real life concepts to preschool and elementary age kids --
just take one familiar and loveable book character (The Cat),
insert TONS of cool facts and details on a non-fiction topic,
add in some kid-sized humor ;)
and you have the perfect books that transition kids from picture stories to non-fiction reading!
Today's post is part of a 5-week series featuring books from The Cat in the Hat Learning Library along with crafts, science experiments, learning activities and other hands-on fun!
I want to give you a peek inside some of our favorites along with some great activities you can do to bring the books to life!