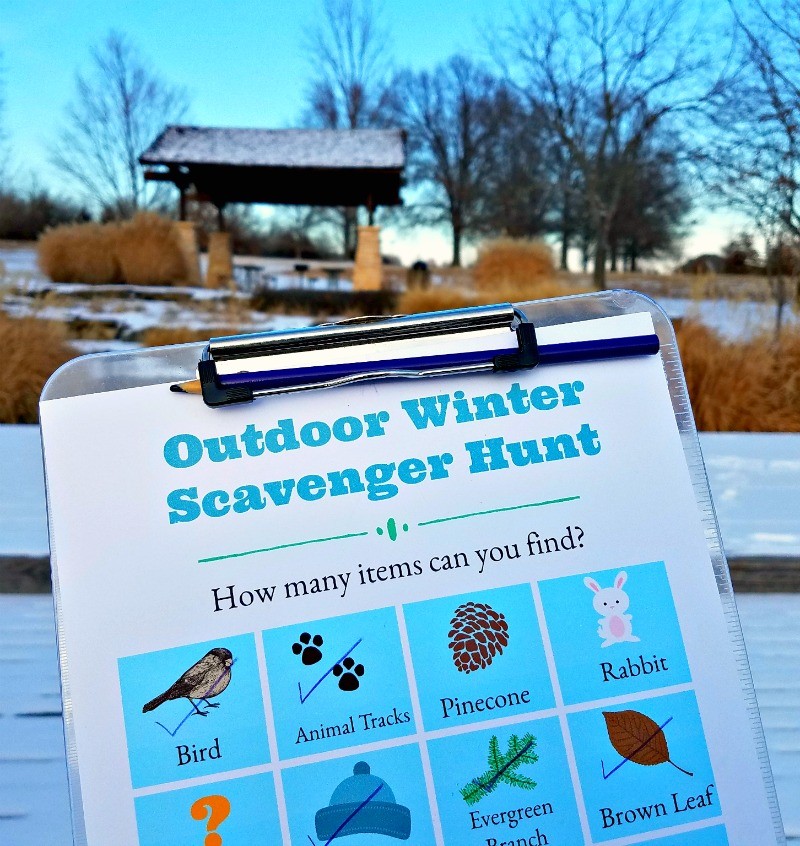 Use this free printable Winter Scavenger Hunt list to explore seasonal changes in nature!
My kids will be the first to tell you that no matter the weather, we get some outdoor time every day.
It's definately more of a challenge during Winter -- the colder weather and being all bundled up puts a little kink in tree climbing and some of our animal observations but there's still a LOT you can explore.
Challenge your kids to get outside this week with this free Winter Scavenger Hunt list and learn how much happens during the cold weather!