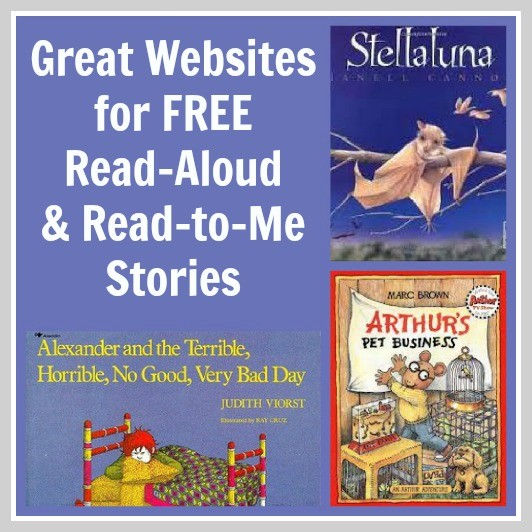 Find more than 50+ FREE read aloud books online and stories read aloud for kids at these amazing websites - perfect for reading on the go!
Kids love to hear stories - ask any child and I'll bet they tell you that one of their favorite parts of their day is read-aloud and storytime!
Listening to a book read aloud helps kids of all ages to develop better concentration and listening skills, engages their imagination, increase their vocabulary and enhance their desire to be a reader as they grow.