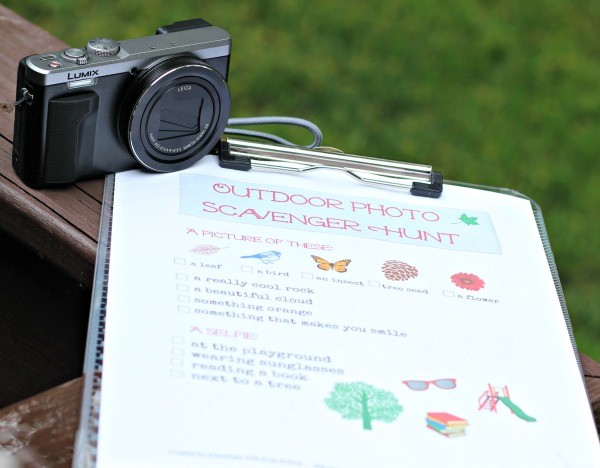 Inspire your kids with an awesome Outdoor Photo Scavenger Hunt this week and get them outside!
This is a super easy idea that will keep the kids both busy & creative on those long "Mom, I'm bored!" days ;)
Plus, Summer is the perfect time for kids to explore something new or master a skill such as photography -- those less-scheduled days allow them more time to pick up a camera and practice.
So grab a camera or smart phone along with our free printable Outdoor Photo Scavenger Hunt list and let's head outside to explore!