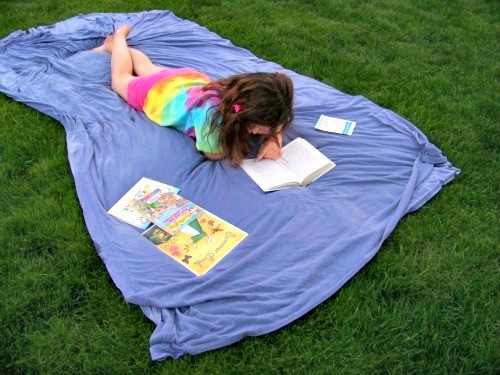 FREE Summer reading programs and book logs for kids & teens -- earn free books & more!!
As parents, we know that connecting kids with books throughout the summer months is SUCH a good thing.
Summer reading helps them to keep their vocab and comprehension skills strong so those first weeks back to school are much easier!
But honestly, keeping them reading can be a challenge with all the other fun activities they have going on -- like the pool and friends and s'mores by the fire ... not to mention the availability of technology and the desire to get sticky, dirty and wet any chance they get ;)
Which is why this first post in our 105 Days of Free Summer Fun includes awesome ideas & freebies that will not only inspire your kids to read but also allow us to retain our 'cool Mom/Dad' status without constantly bugging them to pick up a book!