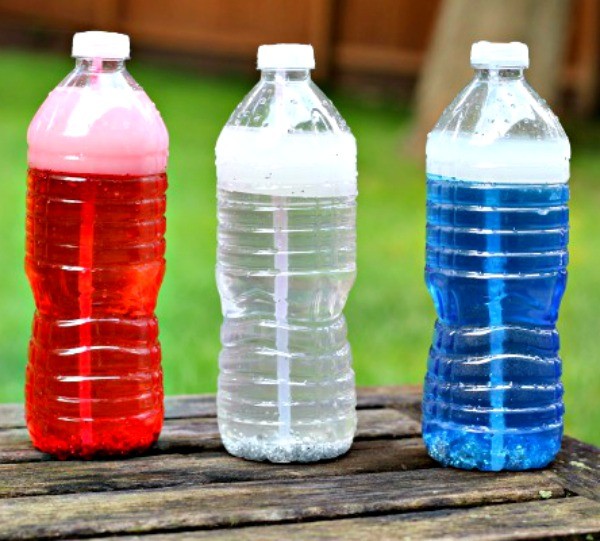 Celebrate Independence Day with these FREE July 4th printable activities & DIY glow in the dark glitter bottles!
I can't believe it's already July!
Man, summer sure can fly by if you're not paying attention ;)
If you have kids, this week will not get past you without them asking about picnics, parades and fireworks! Which are all reasons to celebrate a little and enjoy some time together.
To keep the fun going all day long, we're sharing an easy sensory craft for the kids -- Fireworks Bottles!
They are awesome to look at and play with PLUS they have a special secret hidden inside.
And because the kids have to wait a little for the secret, we're also include 14 Free Printable 4th of July activities & games (to make the waiting a little more bareable ;)