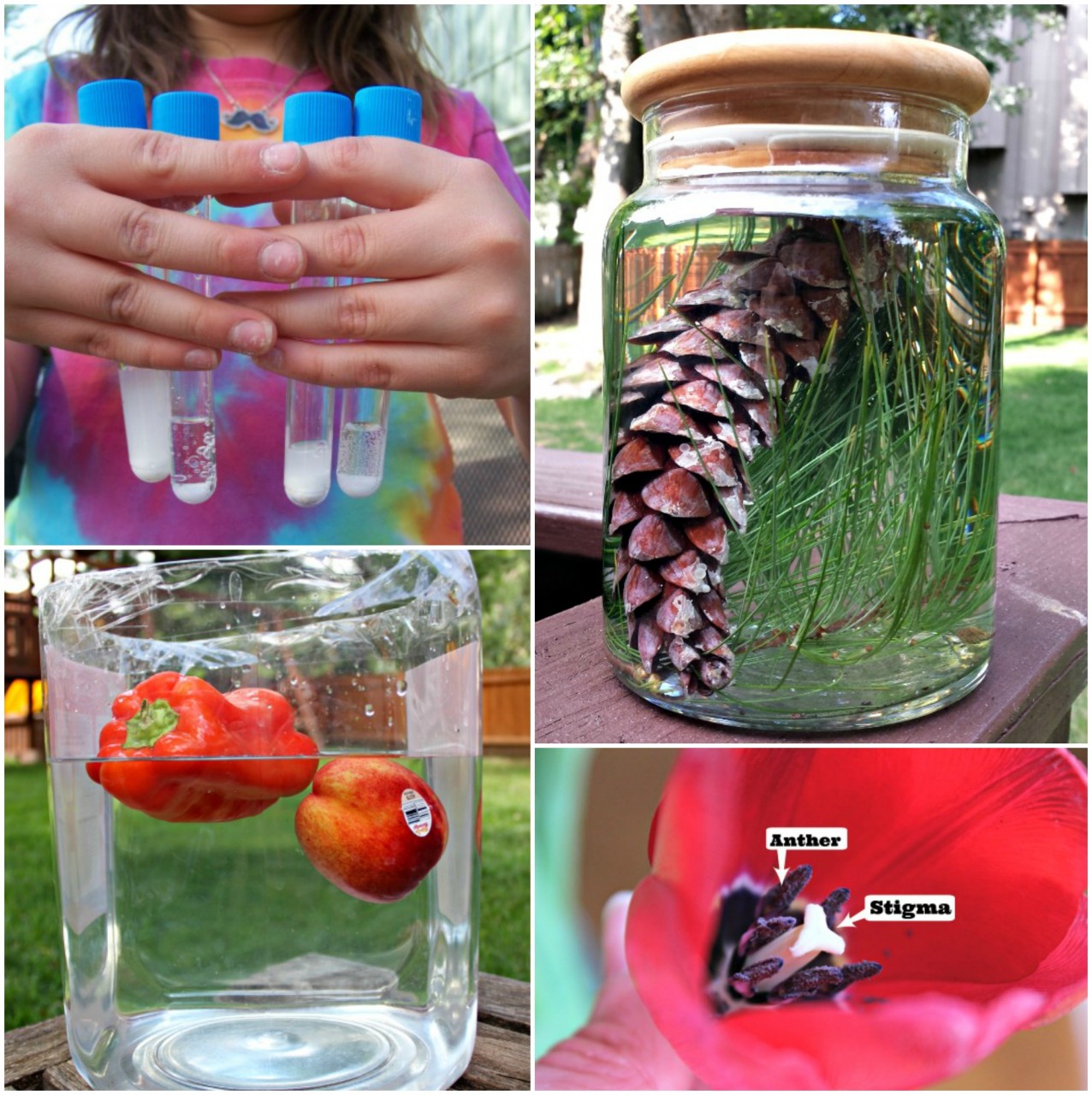 These easy outdoor science experiments turn your backyard into a giant science lab!
As you can tell by our collection of science experiments & activities for kids, we do many of them right in our backyard.
This wasn't always the case -- in fact, it came about quite by accident but we now LOVE creating easy outdoor science activities!
Here's how it all began ...