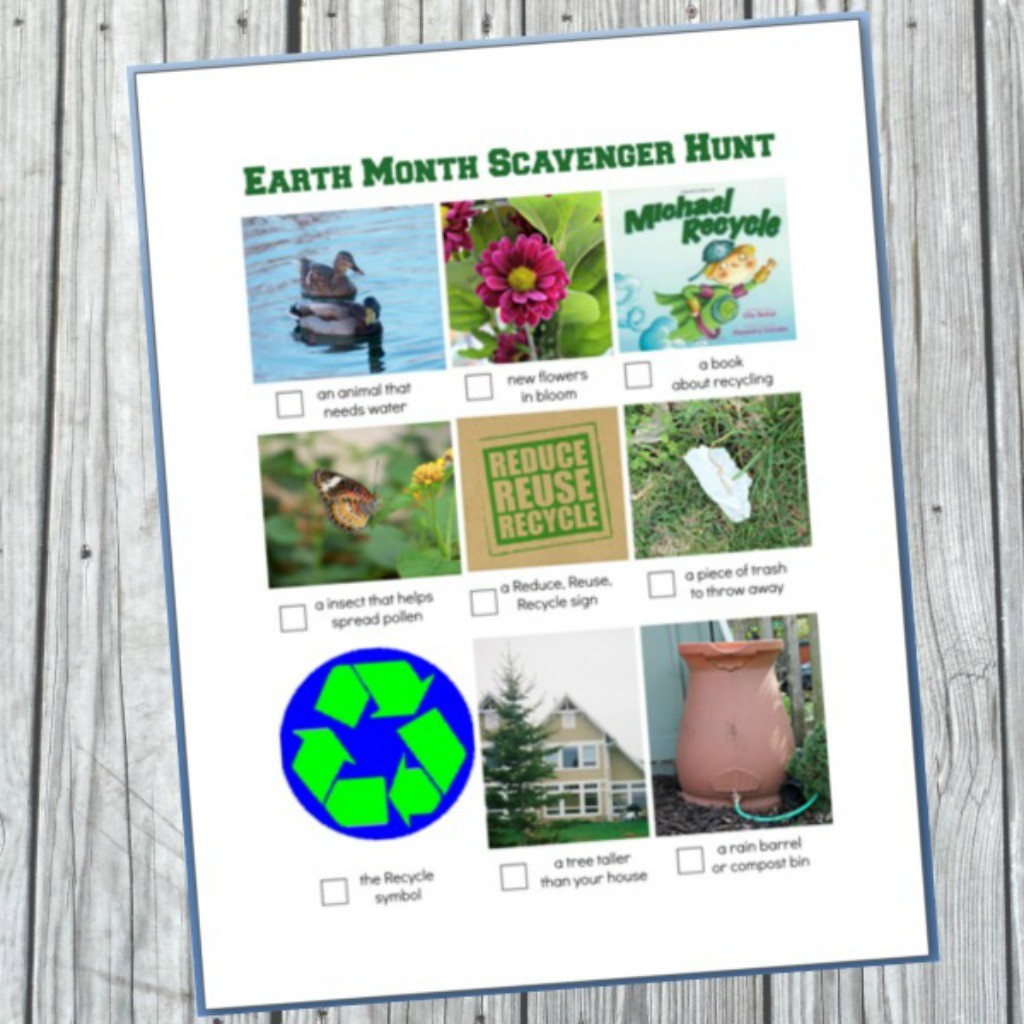 Grab this free Earth Day Scavenger Hunt printable activity and inspire kids to learn more about our environment!
April is a great time to teach our kids about going green, eco-friendly behaviors and ways they can help the environment.
When we were young, environmental issues weren't as well discussed or researched -- now, our kids learn about them in school as part of the curriculum and are inspired to do small things that will benefit the Earth.
Today's activity -- an Earth Day (or Month) Scavenger Hunt -- mixes both the How & Why of choosing to 'go green'!