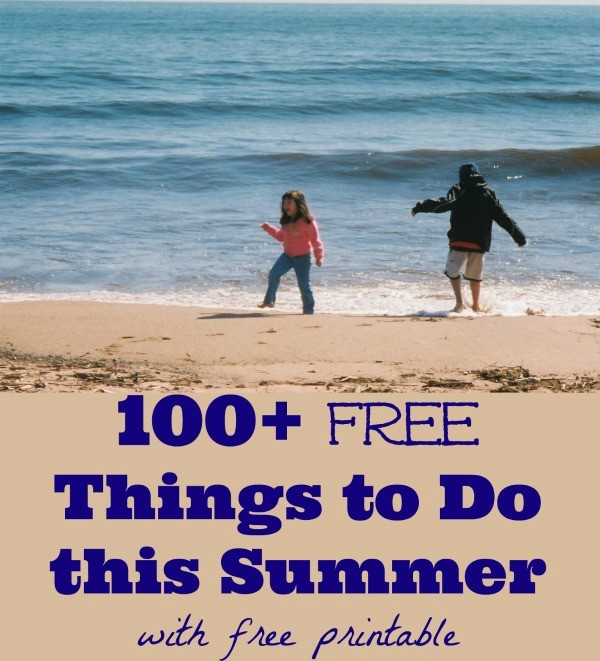 Enjoy more than 100 Free activities to do with your kids this Summer with this printable list!
I thought we'd try something a little different this summer -- I'm up for a challenge, how about you?
We usually share a 'summer bucket list' on the blog with unique things to do over the next three months.
But when I went back to look at some of our most read summer posts, I learned that the 34 Ways to Be a Cool Parent this Summer was by far one of the most popular.
It's not surprising when I think about it -- that post is a list of fun things to do together & simple ways to make memories with your kids.
And isn't that what we really want to do as parents.
When you get right down to it, the goal many of us have for summertime is to create memories.