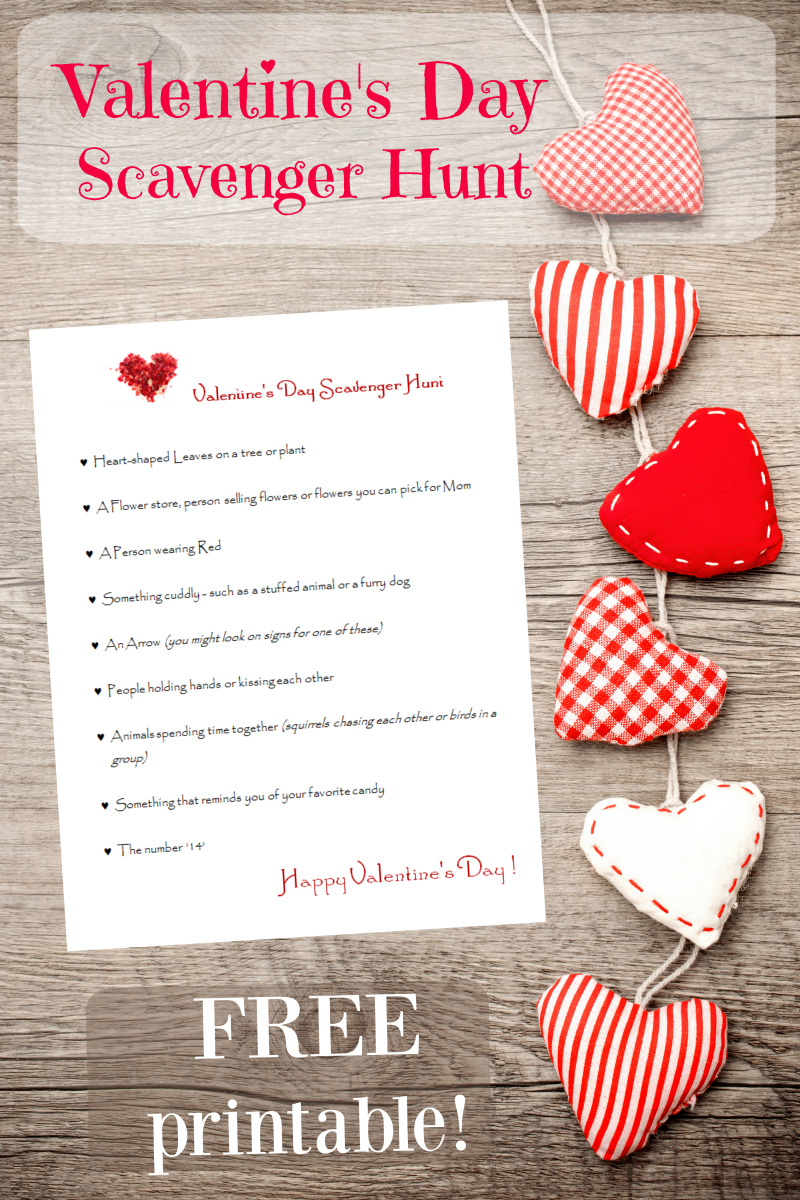 Enjoy time together with this free printable Valentine's Day Scavenger Hunt and more fun activities to do with your kids!
Most people think of flowers and candy on Valentine's Day - but what kids would really love is spending some time together!
Here are some fun activities to do together on Valentine's Day or any time during the month of February.