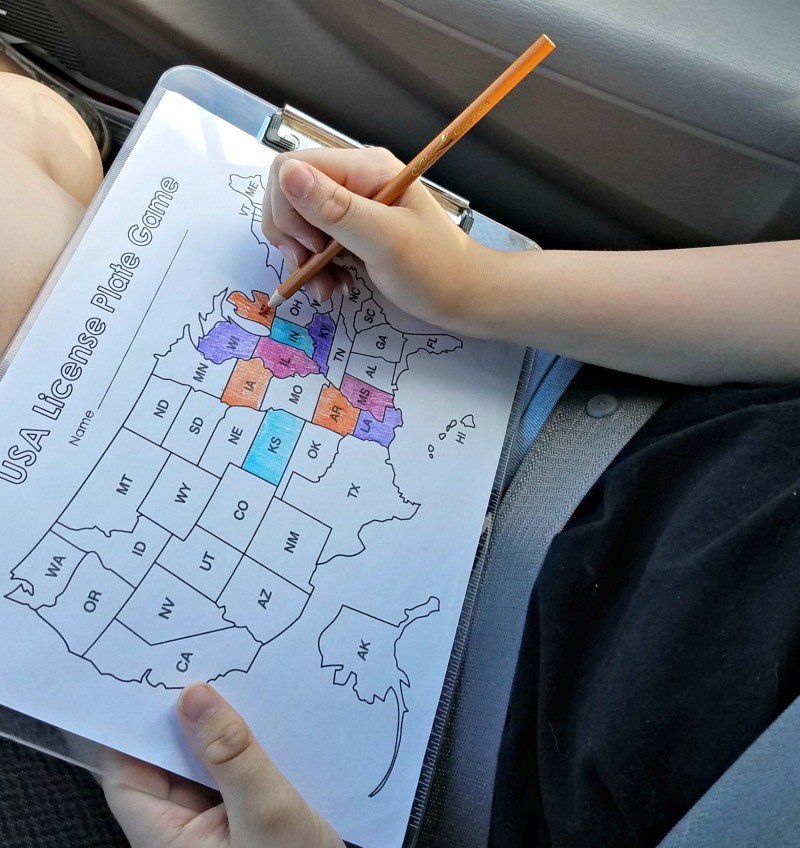 The License Plate Game is a great game to play in the car with your kids -- print this free US map of the states and play today!
Our family started looking for license plates in our own hometown whenever we were in our car during the long summer months.
Seems that we were frequently heading to some fun local attractions, taking my oldest to golf tournaments or running errands (they are endless when you have kids, aren't they!).

So in order to pass the time, we started a friendly family competition -- at the beginning of each summer, I print off a map of the US (get your FREE map below) and we keep it in the car. Each time one of us sees a plate from another state, we 'claim' it on the map. Then at the end of summer, we tally those 'claims' to see who has found the most license plates!
It's fun, there's some learning involved and we have a great time finding all those cars from other states who've decided to visit our area each year.
Plus it's a great way to keep the kids entertained on short or long road trips :)