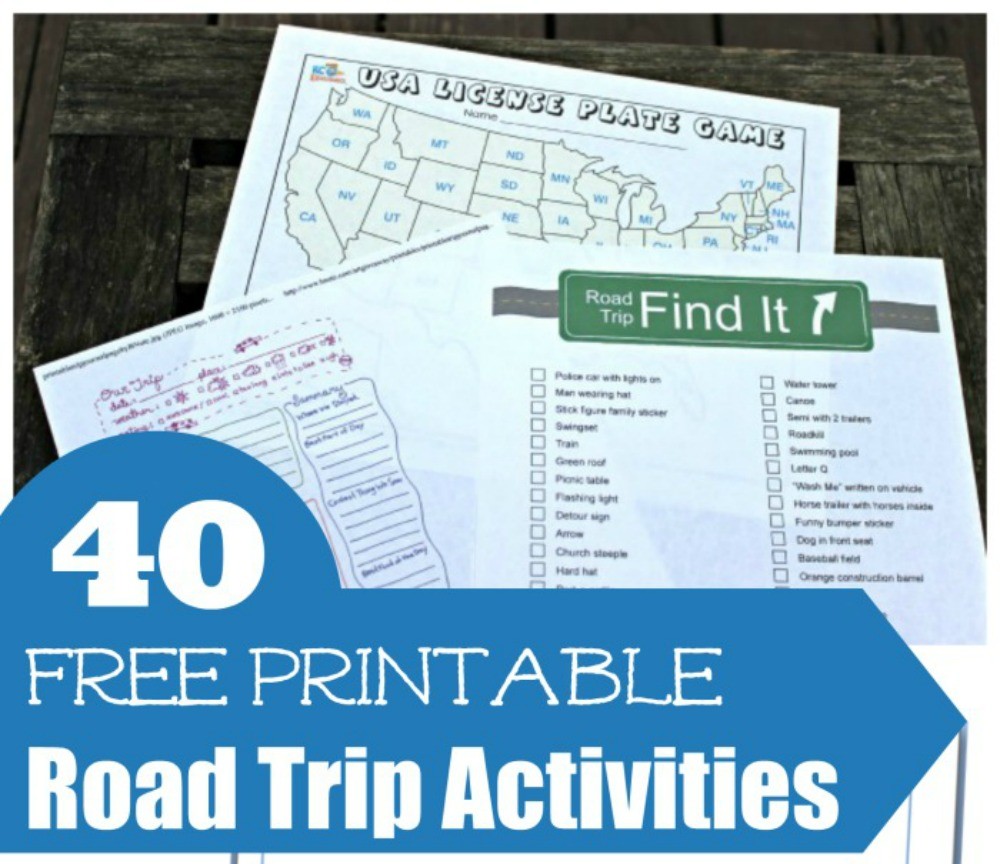 Grab these free printable road trip games & activities for your next car trip and keep the kids busy!
We are gearing up for a HUGE family car trip this summer & I'm on the look-out for some road trip activities for the kids.
The trip is going to be much longer than we thought -- 10 days through 11 states covering 2600 miles!!
I know - crazy! But we're really looking forward to it -- we believe that family travel is a great way for kids to learn all kinds of things.
This year, we'll be seeing lots of family, celebrating my in-laws 50th wedding anniversary and attending freshman orientation for our oldest who is starting college in the Fall.
It's going to be a monster of a trip with lots of overnight stops and quite a few hours in the car.
Soooo .... time to start planning on how to keep everyone busy, happy and fed ;)