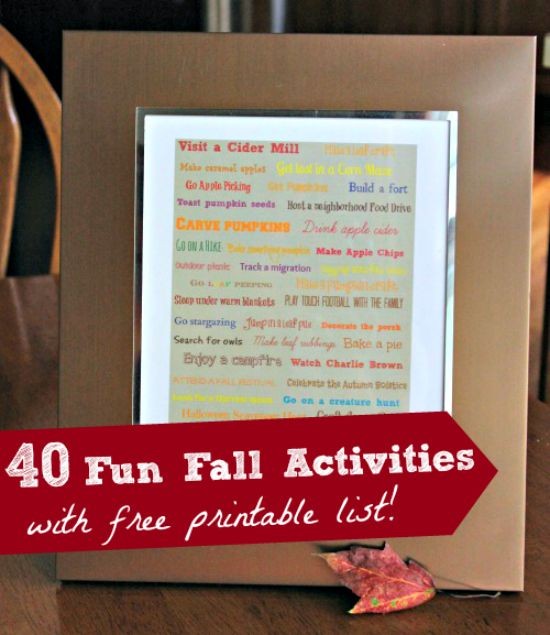 Enjoy this bucket list of fun Fall activities -- perfect inspiration for family time together!
And there's so much to do in the fall (along with yummy new recipes to try - I'm a big baker) so we made a list of festive Fall Activities that I wanted to share with you.
I've included a free printable version below too in case you want to keep one at your home this season -- it's fun to use as a 'bucket list' or even as seasonal artwork to decorate the house!