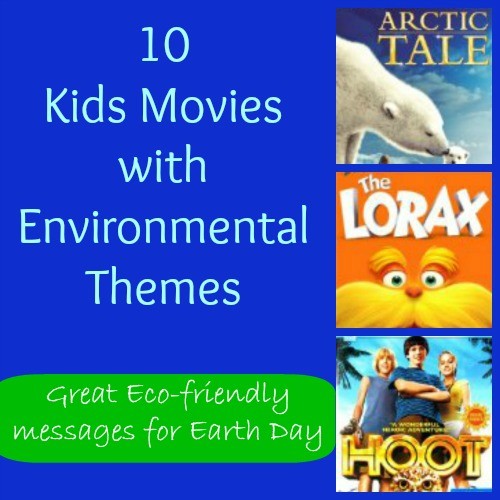 These 10 animated movies, feature films & documentaries for families, children & the classroom are perfect for Earth Day or teaching kids about environmental themes and issues!
Our kids were born into a world of endangered animals and environmental issues.
They will grow up recycling, reducing their carbon footprint and learning how to preserve natural lands and protect animal species.
But some of the environmental issues we face -- climate change, biodiversity and conservation -- can be difficult to explain to children.
While we can teach our children to recycle, conserve natural resources and tread lightly on the land, many of these global issues will be better understood as they get older.
However, it's important to introduce how kids can make a difference in the world at a young age. One easy way to begin the conversation is to use great kids movies - animated, feature films & documentaries - to help them learn about a variety of environmental issues.