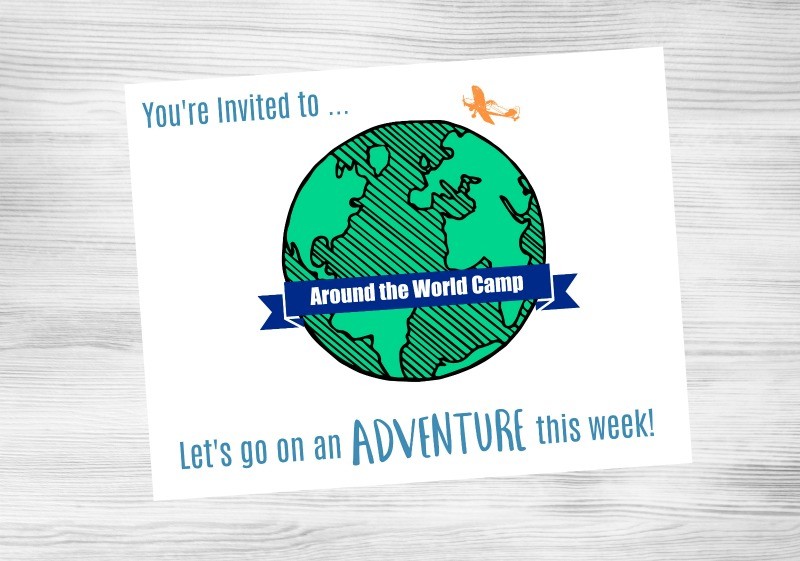 Welcome to our first week of DIY Summer Camp -- this week's theme is Around the World!
Summer is a great time to explore a new topic or dive deep into a favorite theme with kids -- the days are longer and the schedules are lighter :)
Finding a summer camp near me that's also related to something my kids really enjoy can be a challenge at times (like the year my son was infatuated with the Giant Squid!) so doing an at-home summer camp is a great solution!
At home summer camp's do not have to be complicated or expensive!
You know me -- I do easy ;)
Each week, we'll share some fun & inexpensive ideas around a popular theme or topic along with some free printables & a simple 'formula' that will help you to quickly pull together some fun activites that your kids will LOVE too!