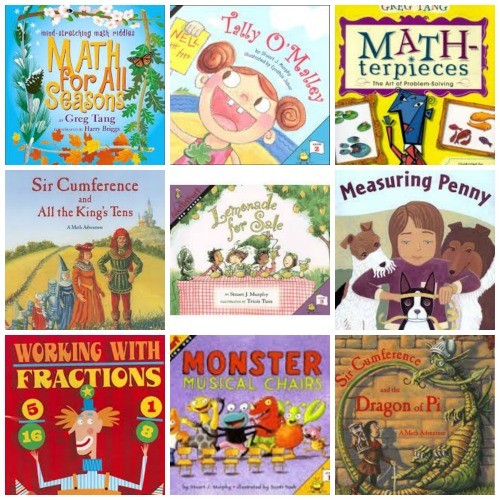 Preschool, elementary & middle school kids will LOVE these math picture books that teach early and advanced mathematical concepts!
So here's the issue at our house -- we've got one child who is a math whiz and another who wouldn't mind if math was wiped off the face of the earth.
The one thing they both have in common is neither enjoys any math homework:
"It's boring, Mom!"
"Yes, I know. Worksheets aren't always the best way to enjoy math."
But you still need to do your homework.
This is how it goes for so many things in life, right. Practice isn't always as much fun as 'the real thing'!
So since math is important in life, I try to introduce them to non-school, non-worksheet ways to gain a better understanding of math concepts.
As a parent, I have to find ways for them to practice, enjoy it and find it relevant to their life. Otherwise, I will be forever helping them to figure out if they have enough allowance money to buy the souvenir they want when we're on vacation!