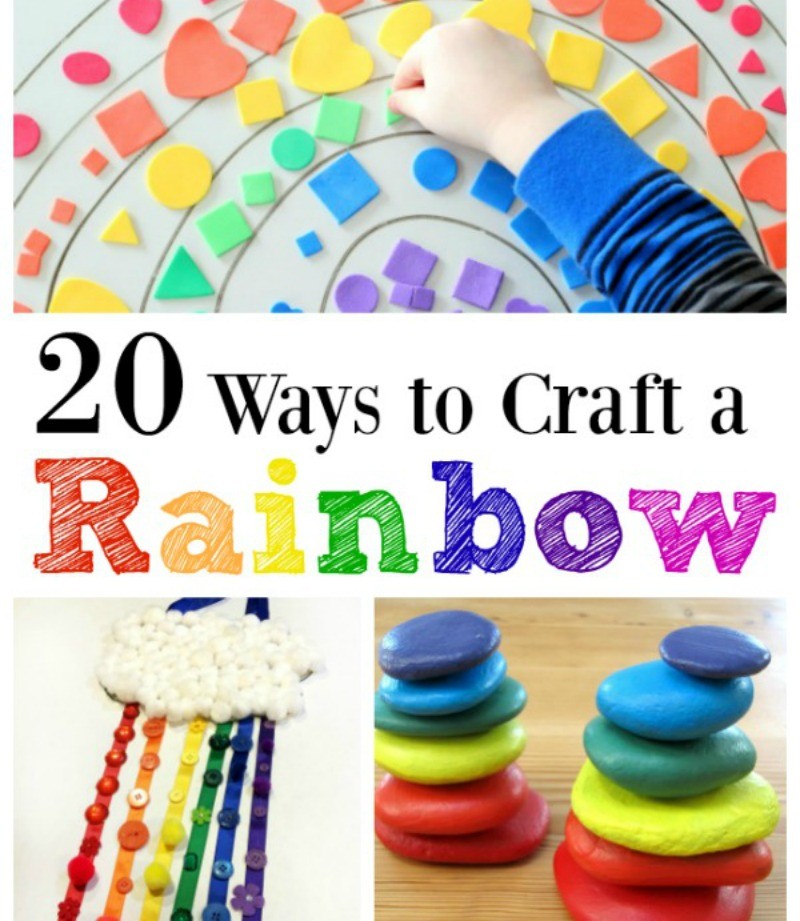 Enjoy these 20 easy Rainbow Crafts for Kids -- perfect for Spring & St. Patrick's Day!
Nothing says "Spring" like the colors of the rainbow!
And while it's fun to pull out the crayons to make a rainbow, we often prefer something with a tactile or sensory component when we're crafting or creating art.
Like our Fall Texture Art projects for kids , today's activities all involve something more than just coloring on paper.
So let's get creative with rainbow colors that 'pop'!