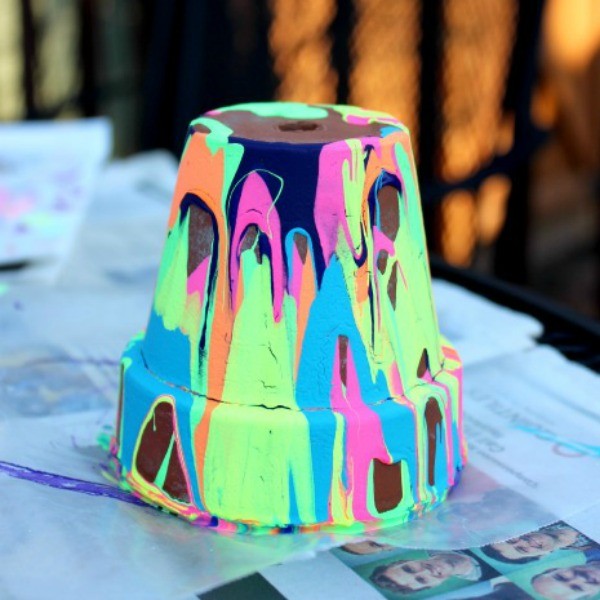 Love this easy craft idea for Mother's Day or Teacher Appreciation Day -- preschoolers, elementary kids & teens can create a one-of-a-kind gift with this quick tutorial!
Do you know what I love about today's painting project for kids?
It doesn't require perfection or detail or really any focus.
It's very open-ended and so creative -- plus down-right beautiful too!
And it's the perfect idea for Mother's Day or as a Teacher Appreciation gift at the end of the year -- it will brighten up any yard or room!