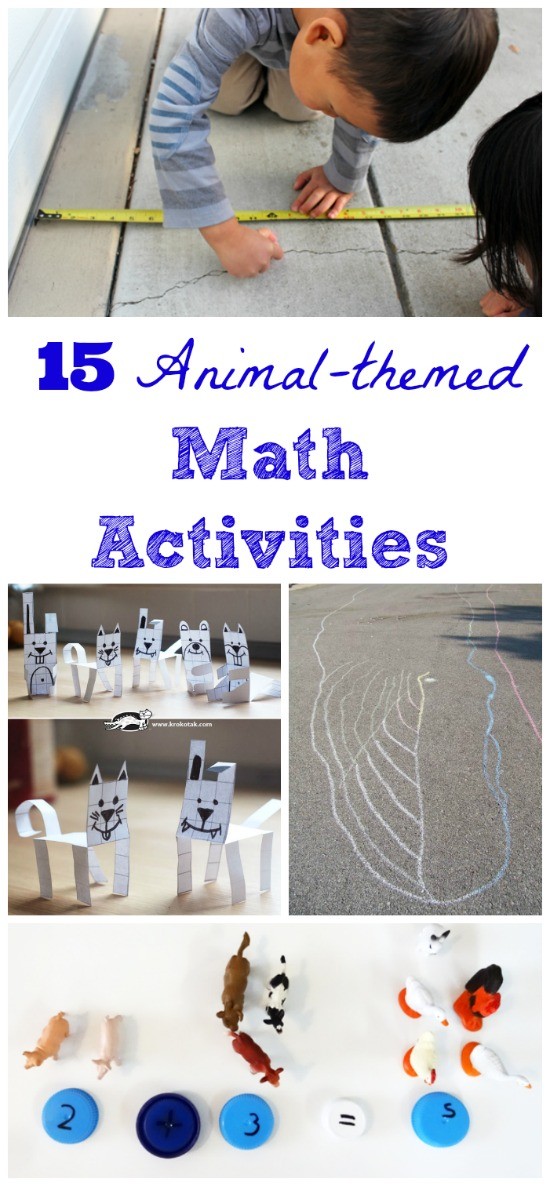 Fun animal-themed math games and activities that helps kids learn counting, sorting, graphing & measurement skills!
Math has always been an issue at our house.
My son LOVES math! We were constantly looking for fun ways to expand on different math concepts that he enjoyed because he was always working ahead in that area.
Now my daughter -- NOT a lover of traditional math at all :)
Worksheets & math books make her cringe.
But she really enjoys hands-on activities and reading so my goal has always been to find interesting ways to engage her (read that: trick her, as she would say) into doing more math.
Math is one of those things that requires daily practice -- BUT it doesn't have to be the boring do-a-worksheet kind of practice.
There are a lot of fun ways to integrate math into fun activities so kids are not only learning but also having a great time while they play!