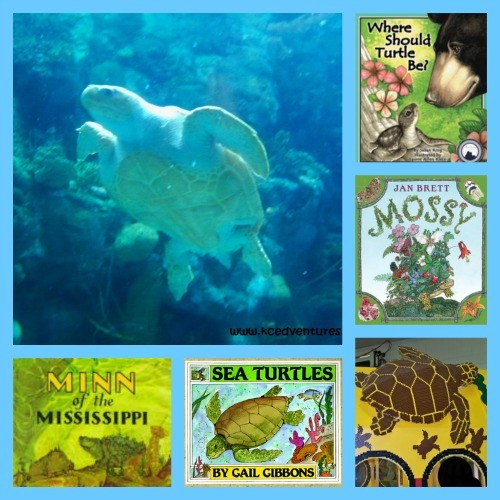 Enjoy these fiction and non-fiction books about turtles and introduce kids to one of the few animals that takes their house with them as they travel!
When we take our evening walks through the neighborhood, we often see various animals -- other dogs, squirrels, deer, sometimes a wild turkey and believe it or not -- one very large turtle!
Actually, he's a tortoise and his owner give him the run of their backyard on these nice days :)
And then there are all the turtle we see at the pond in our local park -- more than a dozen peek their heads up when we head over to feed the fish.
So in honor of World Turtle Day on May 23rd, I thought we'd share some of our favorite books plus a few really cool turtle facts this week!