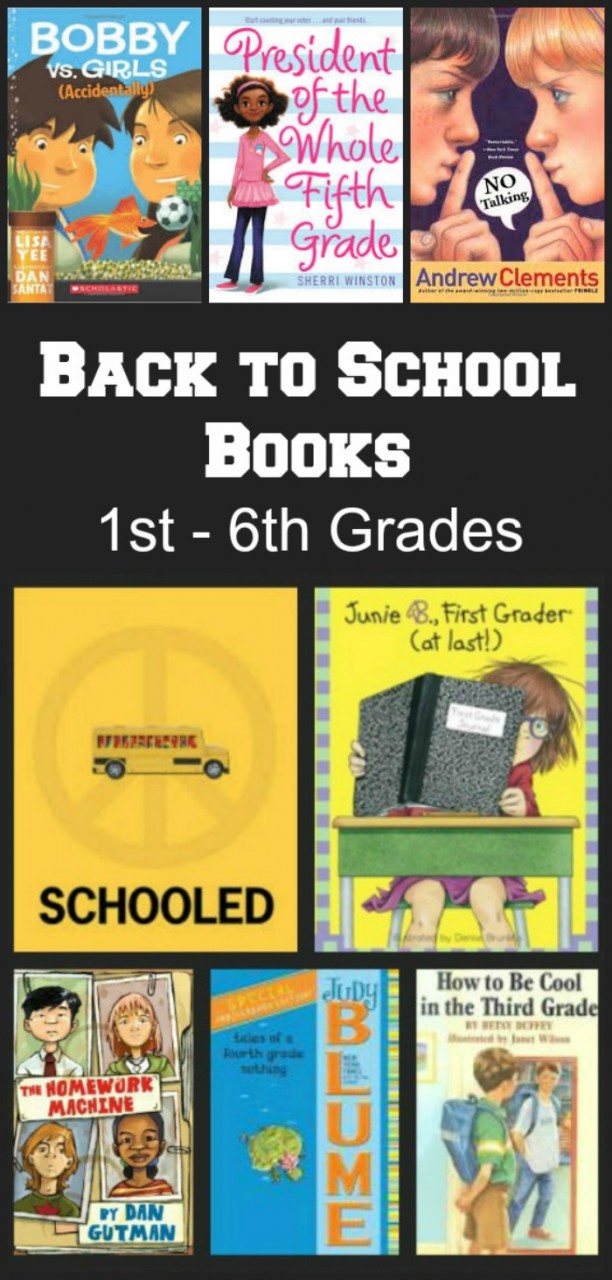 Great back to school books for kids in preschool, elementary or middle school!
I know many kids have mixed feelings about starting a new school year and some are a little anxious about heading back to school and moving up a grade.

As a parent and educator, I can tell you that most kids don't just come out and tell you about their back to school fears and concerns.
Kids tend to hold things in and then the first week of school you might notice them losing sleep, being more anxious or showing signs of nervouseness.
Try reading a few books (or having older kids read themselves) about the grade they are about to enter.