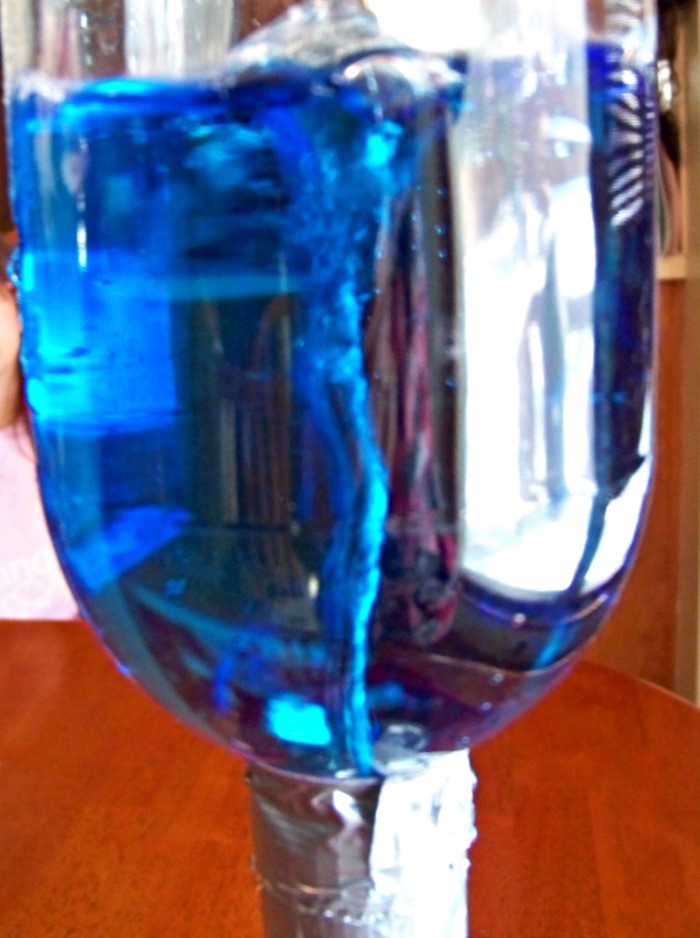 Upcycle items from around the house for this easy tornado in a bottle science experiment!
Sometimes an activity can introduce us to something that we aren't able to experience in real life and today's science project does just that!
Spring brings all kinds of weather across the country and one of the worst types of storms are tornadoes.
Living in Kansas, we've had to duck-and-cover quite a few times, huddling in the basement until the storm sirens sound the all clear but thankfully, we have never been caught in a tornado!
But kids will be kids and ask all those great questions -- 'how do tornadoes start?' and 'what makes them so dangerous?' so we thought we'd take a closer look at these storms by creating our own tornado in a bottle!