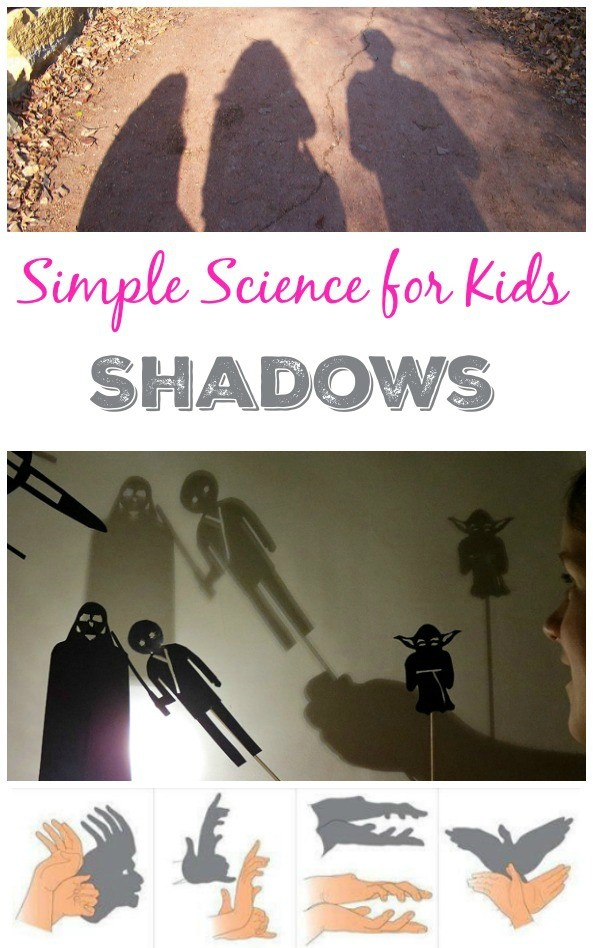 Explore the science of light & shadows with these easy science experiments!
I know it might be hard to believe but making shadows is actually a simple science experiment!
Yep, all those shadow puppets you tried as a child or those evening walks with your kids when they're trying to step on your shadow to see if it hurts (does anyone else's kids do this or just mine?!) = Easy Science Experiment!
And with Groundhog's Day right around the corner, it's a great time of year to play with shadows!