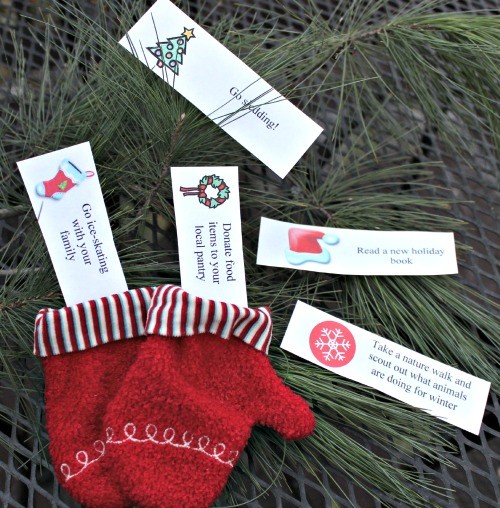 Use this free printable set of Advent Calendar ideas & activities to inspire time together for a Christmas Countdown with your kids!
One of my favorite memories from childhood is our Advent Calendar.
It was a Christmas tradition -- a simple felt calendar with 24 small red pockets and some jingle bells on the top.
Each day, my brother, sister or myself placed a candy cane in one of the pockets -- boy, did we fight over that honor :)
Good thing that 24 is easily divided by 3 so my Mom could quickly swoop in on any disagreement (along with a fast reminder that "Santa's watching").
And now we have a similar calendar in our house -- 24 small pockets with a stocking of candy canes hanging nearby (and even a few arguments about whose turn it is will still occur :)