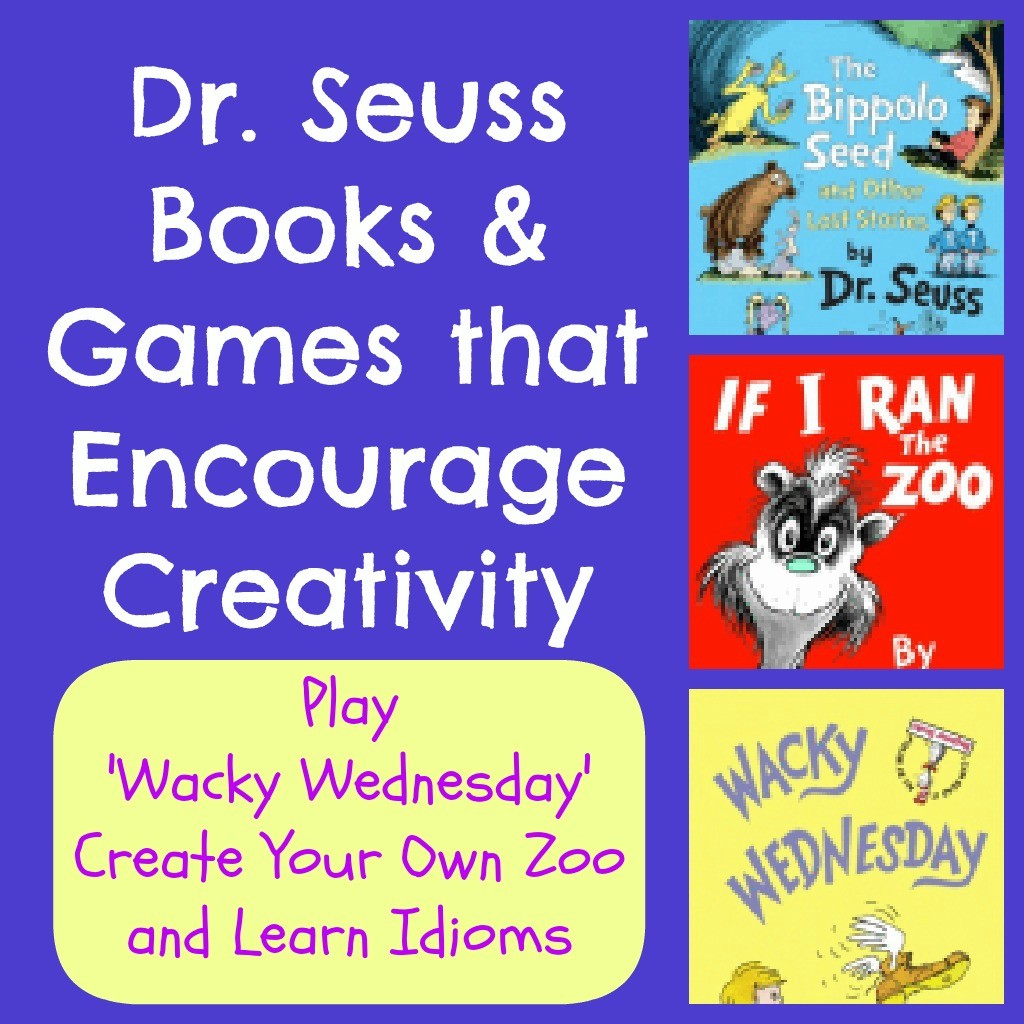 Enjoy these Dr. Seuss activities that include Wacky Wednesday ideas, a Create Your Own Zoo Game and learning about idioms.
Earlier this month, we shared some fun facts and resources about Dr. Seuss .
Being such a fan of Seuss books, I had a difficult time choosing only one for this post. In fact, on our library visit this week, I found a newly published story that I never read as a child which was a treat!
So explore some fun ways to turn these awesome Dr. Seuss books into hands-on activities. Plus, you'll find 165 more activities that pair with Dr. Seuss books!