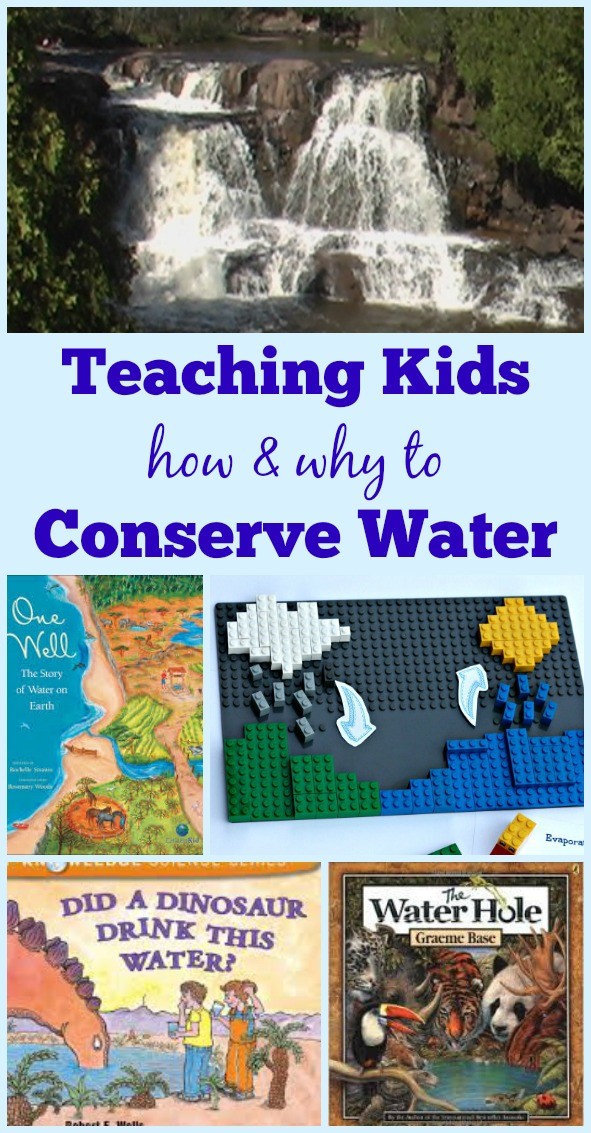 Activiites & books about that teach our children about water conservation and the water cycle!
March 22nd is World Water Day.
It's a day for all of us to remember that water is an important resource in our life and clean water is a limited resource for many around the world.
Everyone can make a difference in preserving this natural resource, even the youngest among us!
In fact, our kids might even teach us adults a thing or two.
Join us as we explore some great books, learn about the water cycle and share tips for easy ways to conserve water.