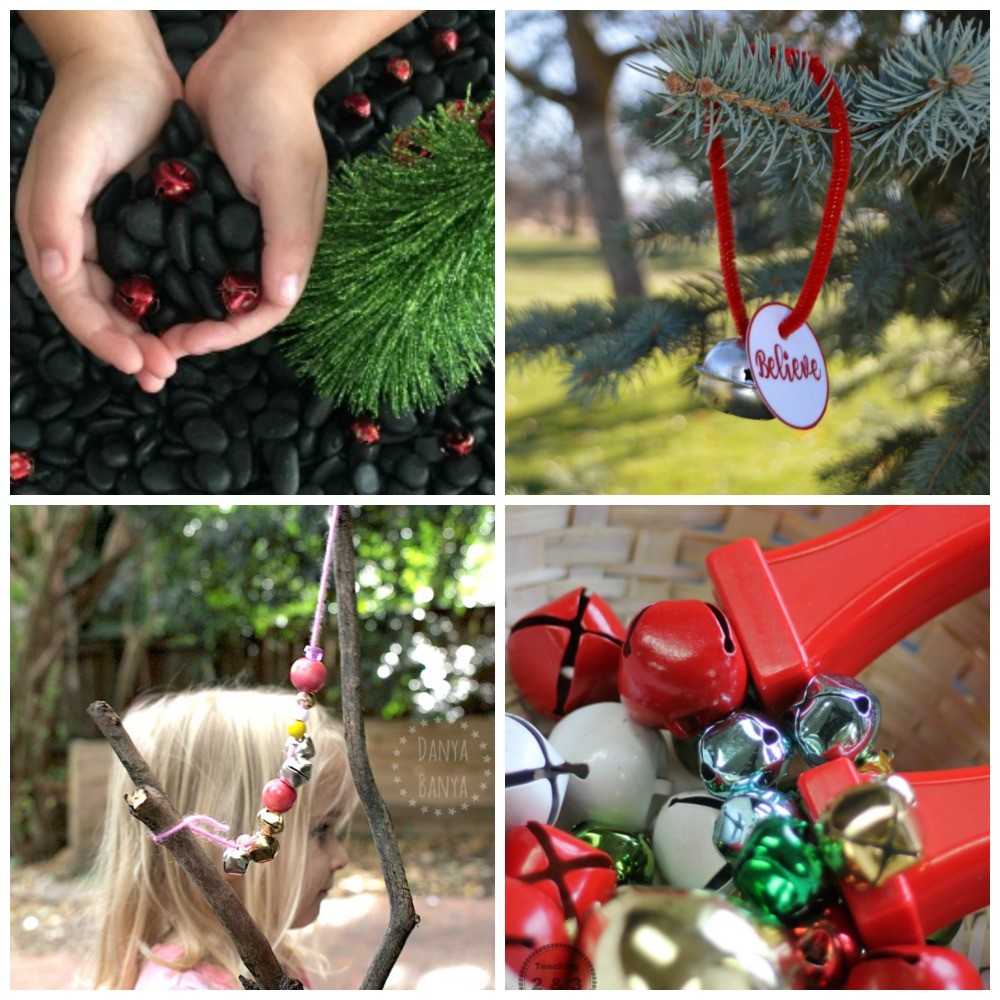 These jingle bell crafts ideas and learning activities are easy, fun and perfect to use year-round!
There's just something magical about the sound of a jingle bell.
Honestly, I think they are one of my favorite musical instruments -- not too loud, easy for everyone to use and perfect for most of those Christmas songs.
You may remember that we hunt for jingle bells every December, a unique family tradition that I've done with our kids. And we love to use them for crafting and activities too so today we're sharing a great list of ways to put those jingly guys to use!