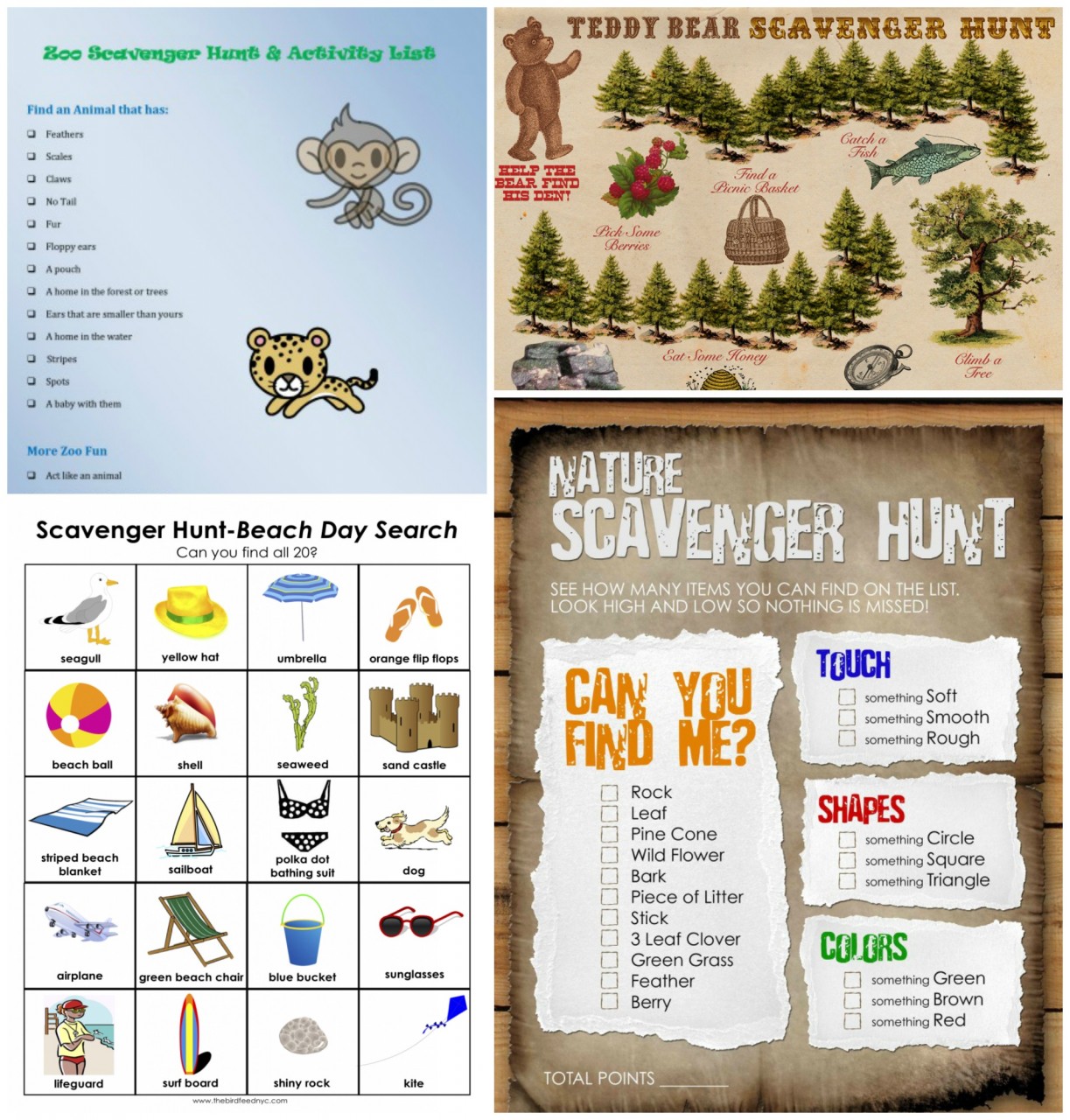 Enjoy these Summer Scavenger Hunt Ideas while you're on vacation, exploring places around town or just relaxing in the backyard!
If there's one thing we love, it's a good scavenger hunt !
In fact, we've been known to 'divide and conquer' in a friendly family competition on more than one occasion.
In addition to just being fun, scavenger hunts are also great ways for kids to learn -- your kids will hone their observation skills, practice new words, explore new places and many hunts also intregrate a little science and math too.
Our goal -- one scavenger hunt each week for the whole summer!