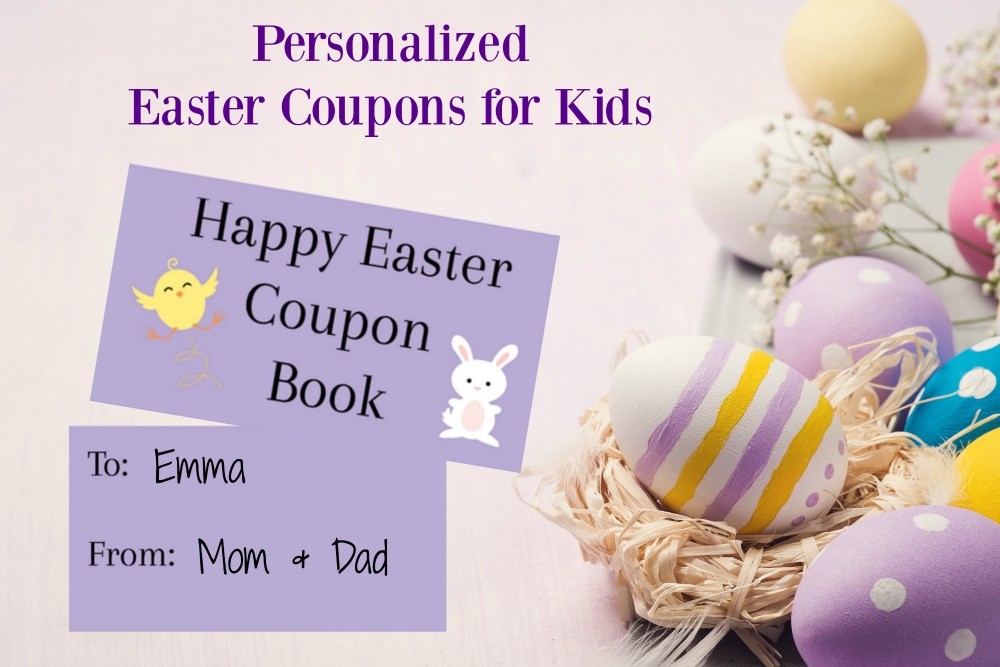 This colorful set of Easter Coupons for kids & teens are perfect as egg fillers or Easter basket stuffers!
In our house, everyone gets an Easter basket no matter how old you may be!
I guess the Bunny doesn't keep track of age where we live ;)
It was the same in our house growing up -- baskets & egg hunts were the norm well into our teen years -- and I love carrying on that family tradition.
I'm definately more of a 'include something other than candy' type of parent -- there are so many other AWESOME items you can tuck into an Easter Basket or use as fillers for those egg hunts.
And one of the BEST things (I'm told by my munchkins) are Easter Coupons!