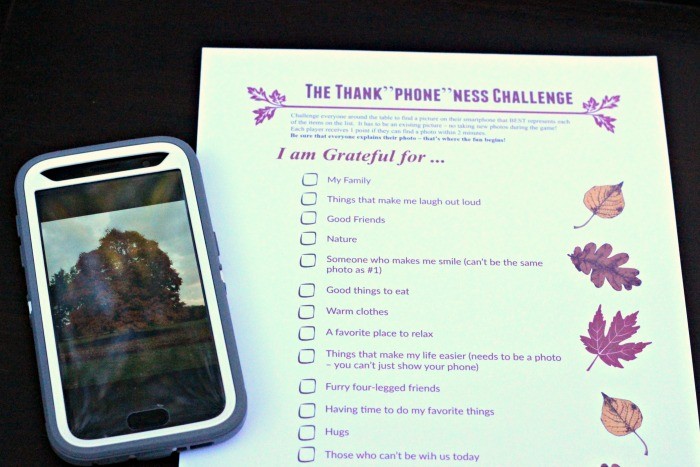 Print this free Thanksgiving Photo Scavenger Hunt and get the whole family involved in showing why they are thankful this year!
Thankfulness is a hard concept for kids to grasp -- even older kids!
We all have so much in our life that we tend to take for granted -- health, a warm house, a hug from our kids -- so I wanted something that we could do this Thanksgiving that highlights why we should be grateful.
I was thinking a new game would be fun for all ages -- we love to have printable Thanksgiving games around the table or those fun minute-to-win-it games at Christmas.
And I knew it needed to involve photos because when you think about it, every time you snap a picture, you're actually capturing a memory of something you appreciate, something you are thankful for in your life.